Mikes Corner: Strategic Planning Headlines 2011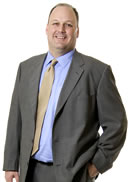 2011 will be an exciting year for the Economic Health office. Following the successful passage of 2B, City Council is investing additional resources to support a healthy economy. The City Council funded two significant projects for Economic Health. The first is an update to the Citys economic health strategy and plan and the second is additional funding to support our target industry or clusters development.
The Citys Economic Action Plan was first developed in the 2005 timeframe. The underlying strategies have served the City well since then. There have been significant changes in the global and regional economy however, and it is prudent to update our strategy to reflect the priorities of 2011 and beyond. Watch for opportunities to be involved as the year progresses.
Regarding the cluster strategy, the City already plays an essential role in providing funding and support for our target industries. Now we can make additional investments in primary job retention and creation in Clean Energy, Water, Biosciences, and chip design.
Other priorities for 2011 include continuation of the Midtown redevelopment planning, Foothills Mall redevelopment, and working with existing employers on expanding their businesses.
Your Economic Health staff is looking forward to a busy and productive year!
Thanks for subscribing to the newsletter. Please pass it on to others you think would be interested.

Mike Freeman
Chief Financial Officer
City of Fort Collins
bWZyZWVtYW5AZmNnb3YuY29t
970.416.2259