Mike's Corner: Join us November 17, for the Water Innovation Clusters Inaugural Reception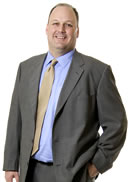 Dedicated Economic E-newsletter readers will remember that, over the last few months, weve featured the Colorado Water Innovation Cluster (CWIC), our newest industry cluster which is part of the Citys overall strategy for economic health.
On Wednesday, November 17, the board of directors of the CWIC will host a public reception from 4-7 p.m., at the Armory Event Hall, 314 E. Mountain Ave.
The City of Fort Collins, along with a variety of private sector companies and Colorado State University, formed the CWIC to leverage expertise in the area and collaborate on regional and global water issues. Combined with initiatives already underway in clean energy, bioscience and location-based decision support systems, the CWIC will allow the regional stakeholders to collaboratively design and showcase infrastructure solutions, which in many cases are much larger and have far more impact than any stakeholder could achieve on their own.
Ultimately the collaborative success of water-related initiatives will draw positive attention to our region and attract innovative companies and solid primary jobs.
Recent data shows the great momentum already at work in this industry:
36 companies
1,425 employees
12.3 % growth from 2006-2009
$64,433 average salary in 2009
11 patents in 2009
A short presentation during the reception will highlight the organizations vision, mission and showcase projects that are being developed now. Register for the event at http://iah-cwic.eventbrite.com.
Thanks for subscribing to the newsletter. Please pass it on to others you think would be interested.

Mike Freeman
Chief Financial Officer
City of Fort Collins
bWZyZWVtYW5AZmNnb3YuY29t
970.416.2259