Mikes corner: City Partnerships Strengthen Job Creation Efforts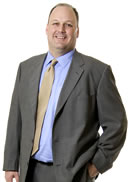 The most recent unemployment numbers for Larimer County are holding at 6.7 percent. While a low unemployment rate is the goal, considering the economic condition of our state and country, we are fairing relatively well. The City cant create primary jobs, retail jobs or startup companies, but we can leverage relationships with other area organizations and collaborate on different levels to assist with job creation efforts and to diversify the local economy.
City partnerships strengthen the ability for many organizations in the area to provide job training, business consulting and professional advisory networks to existing and new businesses. Fort Collins has a highly educated and trained workforce. More than 49 percent of our population has a four-year degree or more, one of the best ratios in the country. We are also home to some of the most innovative researchers and scientistsin 2009 there were more than 425 patents issued in Fort Collins. The depth of professional knowledge and experience is a unique asset in our community.
As part of this issue, we are featuring a few of the organizations and volunteer corps your local government supports that are doing the everyday, important work of nurturing promising businesses and helping those in business prosper.
Thanks for subscribing to the newsletter. Please pass it on to others you think would be interested.

Mike Freeman
Chief Financial Officer
City of Fort Collins
bWZyZWVtYW5AZmNnb3YuY29t
970.416.2259