Mikes Corner: Integware Expansion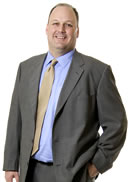 With signs of a recovering economy, the community can look forward to two new expansion projects in Fort Collins. The City Council has given initial approval to utilize Private Activity Bonds to help facilitate the expansion of Integware, Inc., a local software development company. Chris Kay, the Chief Executive Officer of Integware, approached the City nearly a year ago to discuss plans he had for significantly expanding the company in Fort Collins.
Integware is in the process of planning for a $10 million headquarters office building in the Harmony Technology Park that will total nearly 60,000 square feet. The company currently employs 130 people and the company will grow its employment base to 185 staff by 2013 once the new building is open. The City is thankful to Integware and its employees for their continued support of doing business in Fort Collins.
Read more about the second expansion project in the first article of this issue.
Thanks for subscribing to the e-newsletter. If know of someone who would like to subscribe, please pass it on!

Mike Freeman
Chief Financial Officer
City of Fort Collins
bWZyZWVtYW5AZmNnb3YuY29t
970.416.2259