Mike's Corner: Small Business Development Center's Key Role in the Local Economy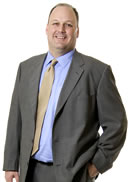 Are you a small business owner or a local entrepreneur looking for assistance? The Larimer County Small Business Development Center (SBDC) can help! Located in Fort Collins, the SBDC provides a wide-ranging suite of services for helping business in the start up phase and in ongoing operations. The main services the SBDC offers include:
Free one-on-one business counseling
Low-cost workshops
Help in identifying potential financing
Help in networking with local, state, and federal resources
The SBDC provides an essential service and supports the City's Innovation Economy model. The SBDC provides essential services to entrepreneurs and business owners in the key Pre-Incubation and Incubation phases. During these time periods, many businesses tend to fail, so providing support services is essential to helping the business remain viable.

Established business owners can talk confidentially to an experienced consultant about employee issues, cashflow, marketing and any other problem they want to keep private. Many classes are geared toward owners of existing businesses to help in areas like sales and systemization. For more information on the SBDC visit http://www.larimersbdc.org/.

Welcome summer! In this issue we're featuring a representation of some of the diverse businesses in Fort Collins. Enjoy!
Thanks for subscribing to the e-newsletter. If know of someone who would like to subscribe, please pass it on!

Mike Freeman
Chief Financial Officer
City of Fort Collins
bWZyZWVtYW5AZmNnb3YuY29t
970.416.2259