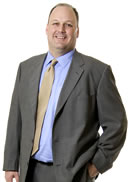 Mike's Corner
A new international clean tech organization is just getting formed, led by the City of Copenhagen, Denmark and the Northern Colorado Clean Energy Cluster (NCCEC). The International Clean tech Network (ICN) exists to promote clean energy business retention and development whether you are an investor, entrepreneur, research unit, municipality, private sector company, or simply just interested in the industry.

Energy use and conservation is a worldwide concern. Building relationships and creating projects with other global clean tech clusters is a major focus of the group's efforts. By partnering with one of the most advanced countries in renewable energy production, the Fort Collins area will be at the forefront of the New Energy Economy in the United States.

Currently, the City of Copenhagen and the NCCEC are recruiting additional members in North America and Europe. The plan is to hold a network kick-off meeting later in 2010. For more information, please contact Mike Freeman at bWZyZWVtYW5AZmNnb3YuY29t.

To learn more about the City's efforts supporting Clean Energy and our other industry clusters, check out the updated Industry Cluster Profiles. You'll find new 2009 Q2 employment data and industry news for each cluster.
Thanks for subscribing to the e-newsletter. If know of someone who would like to subscribe, please pass it on!
Mike Freeman
Chief Financial Officer
City of Fort Collins
bWZyZWVtYW5AZmNnb3YuY29t
970.416.2259