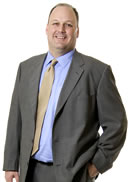 Mike's Corner: Midtown Commercial Corridor Study Update
A few months ago I told you about a new economic study that was just beginning on the Midtown Commercial Corridor. Since October, the consultants have compiled a mountain of data and are meeting with key stakeholders and businesses as they evaluate the viability of existing vacant and underutilized properties, and determine which might be best suited to redevelopment. The Midtown corridor consists of South College Avenue, between Prospect and Harmony Roads, including the Foothills Mall area.
There is 655,000 sq. ft. of vacant retail along the corridor, equaling 17% of the total corridor space.
This vacancy represents 83% of total vacant space in the city.
The corridor includes 33% of Fort Collins' built retail environment.
52% of all retail sales occur along the corridor.
Creating a commercial vision for Fort Collins' "Main Street" is imperative. The study will be a tool for developers, investors, and property owners for future mobilization. Specific recommendations and an analysis of the corridor's opportunities will be valuable to all involved.
In March the consultants will be in Fort Collins to share preliminary study results with the community. As of this publication, details are still being determined, but please hold the date, Wednesday, Mar. 10. Meanwhile, learn more about the economic study on www.fcgov.com/midtown.
Thanks for subscribing to the e-newsletter!
Mike Freeman
Chief Financial Officer
City of Fort Collins
bWZyZWVtYW5AZmNnb3YuY29t
970.416.2259