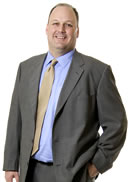 Mike's Corner
Last month the Northern Colorado Clean Energy Cluster held a public board meeting to introduce the boards members, provide a platform for the audience to learn about the mission of the cluster and hear about upcoming projects.
The Northern Colorado Clean Energy Cluster is one of four organized industry clusters in the Fort Collins area. The others include the Larimer Bioscience Cluster, GIS Alley, Rocky Mountain GeoSpatial Cluster, and Uniquely Fort Collins which is lead by Be Local Northern Colorado. The City invests in these organizations to build cohesiveness in areas where partnerships contribute to our overall economic health.
The Clean Energy Cluster board is focused on economic development within the clean energy field. From workforce development to Smart Grid research to business attraction, the cluster is strategically gathering local forces to become the go to region for clean energy technology, expertise, and service. www.nccleanenergy.com
Recent Clean Energy Cluster accomplishments:
Through Woodward Governor Company, funding for a Systems Engineering program at CSU
Incorporation of the cluster as a 501c(3) non-profit
Secured FortZED funding and matching grants
Attracted Wirsol, a German solar company who recently expanded to the U.S.
Approval to move forward with a partnership with Denmark to create a fellow net zero energy district, DenZED
For more information Clean Energy/Green education, resources and sample businesses, read on!
Mike Freeman
Chief Financial Officer
City of Fort Collins
bWZyZWVtYW5AZmNnb3YuY29t
970.416.2259