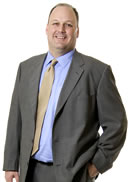 New Online Resource for Entrepreneurs
A diverse set of community organizations have come together to develop a web based resource to make what can be a daunting challenge a little easier.
Introducing fortcollinsinnovation.com. Its a comprehensive site for individuals and businesses planning to start a business or expand their business in Fort Collins. The site consists of local tools and resources, as well as national entrepreneurial resources and links.
Fort Collins has a long history of successful start-ups and entrepreneurial businesses. Recent awards and accolades from national publications reflect the contributions of entrepreneurs in Fort Collins;
3rd Best Place for Business and Career, Forbes magazine (march 2008)
One of the Best Places to Live and Launch a Business, CNN/Money (March 2008)
One of 30 Fast Cities due to innovation and creativity of workforce, Fast Company magazine (July 2007)
One of the Hot Mid-Sized Cities for Entrepreneurs, Entrepreneur magazine (August 2006)
First and second Best Places to Live, Money magazine (2006 & 2008).

The website provides support entrepreneurs need to stay in Fort Collins and flourish Visit fortcollinsinnovation.com to learn more.

Wishing you a holiday full of cheer, and a prosperous 2009.
Mike Freeman

Mike Freeman
Chief Financial Officer
City of Fort Collins
(970) 416-2259