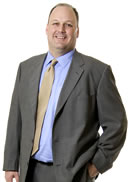 Mike's Corner
City Council, at their July 15th meeting, unanimously approved the initial step in forming the City's third urban renewal area (URA) at Prospect and College. This latest URA shows Councils continued support for the appropriate use of urban renewal districts. The City has received a redevelopment proposal for a portion of the site on the southwest corner of the intersection. The proposal includes a student-oriented development combined with the redevelopment of the commercial strip (know as the Choice Center).
Why a URA at Prospect and College?
A URA is a tool used by cities and developers to cover a financial gap caused by overall development costs, land costs, and provide a way to offer competitive rental rates for the units.
There are several reasons why the City is supportive of the redevelopment:
provides needed rental units oriented for student usage
redevelops a key commercial corner of the city
creates an "entry way" to the city and CSU
proximity to the Mason Corridor.
Staff will take a series of steps in the coming months to finalize a redevelopment plan and seek final approval from the Planning and Zoning Board and City Council. For more information on Urban Renewal Authority projects, contact Christina Vincent at 416-2294.
Mike Freeman
Chief Financial Officer
(970) 416-2259