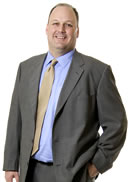 Mike's Corner: Update on the Proposed Downtown Hotel
The proposed downtown hotel continues to move forward! Last Spring, the City of Fort Collins and Downtown Development Authority (DDA) entered into an "exclusive negotiating agreement with Corporex (CPX) regarding the development of a mixed-use and hotel project on the Remington Parking Lot at Remington and Oak.
The City, DDA, and Corporex identified a series of specific action items in the agreement that include:
market analysis (completed)
conceptual design (completed)
financial agreement (in negotiation)
The financial agreement creates a public/private partnership plan for financing the project. It will include such things as future ownership interest in the parking lot, developer's financial commitments to construct the hotel to completion, and development incentives from the DDA and the City (such as facade improvements and public parking). The overall development will also include around 15,000 square feet of meeting room space, office space, and housing. The project anticipates the construction of around 500 parking spaces that will be open to the public. Plans for a conference center slated for development on the same lot have been postponed.
Next Steps
A Council Work Session is scheduled for July 22 to discuss the terms of a financial agreement. A Council Hearing has been scheduled for August 19 to consider a Resolution on the Financial Agreement.
Upon execution of a Financial Agreement, CPX will prepare all plans and documents necessary for submittal of a development application to the City. Well keep you updated on developments through the Citys Doing Business webpage.
Mike Freeman
Chief Financial Officer
(970) 416-2259