Social Sustainability



We allocate federal Housing and Urban Development (HUD) and local City of Fort Collins funding to housing and human service agencies to meet the needs of low and moderate income citizens; and implement policies promoting and supporting self-sufficiency for low-income citizens. To the right you will find links providing information about our staff team, programs, resources, and current news.



Hot Topics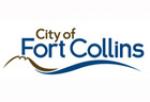 Addressing Illegal Camping In Public Areas
The City of Fort Collins on Wednesday conducted an enforcement action to address illegal camping in public areas after watching the problem grow - and complaints increase - over the summer months. The City's Social Sustainability Department and Police Services continue to work with homeless providers and the faith community to address illegal camping and find compassionate solutions that may include expanding shelter capacity.
To Read More click here
Ride Along With VOA Volunteer Pam Bennett
We assist local non-profit agencies that serve low income individuals and families. We accomplish this through funding, collaborative programs and partnerships. Below is a story from one of the recently-funded programs.
Seven years ago, an ad in the Coloradoan soliciting volunteers for Volunteer of America's Home Delivered Meal program caught Pam Bennett's attention. A semi-retired accountant, Bennett was searching for a way to give back to the community in which she was raised.
Bennett relishes the time she spends volunteering—especially for the relationships she's fostered with the seniors she serves. Because volunteers are paired with the same participants each week, they can get to know each other beyond the customary greetings exchanged coming and going.
Bennett says one of her most rewarding experiences delivering a meal was chatting for half an hour with a woman who lived alone. The woman had few friends or family members, and Bennett mainly listened.
"It made her feel good," she said. "But it also made me feel good. I get more out of this than they do, that's for sure." To read more click here>>
Pictured here: Helen, client of the Home Delivered Meal program
What Do Cheerios and Meatballs Have In Common?
We assist local non-profit agencies that serve low income individuals and families. We accomplish this through funding, collaborative programs and partnerships. Below is a story from one of the recently-funded programs.
"If you're hungry, we're going to feed you."
Bruce Wallace means what he says. As Programs Director at the Food Bank for Larimer County, he helped oversee the distribution of 8.7 million pounds of food to Larimer County residents in 2013. Nearly 50% of this food is donated by area farms, including 300,000 pounds of produce.
Sometimes donations come from corporate sponsors. Currently, the Food Bank's warehouse is home to 60 massive, 380-pound boxes filled with loose Cheerios. Donated by General Mills, the cereal is divvied up by Food Bank volunteers, who scoop it from the box, weigh the serving, then pour it into a bag the same size as what's available in a grocery store. Parsing the work in this way enables the Food Bank to transform the value of a bulk donation into manageable servings for countless families in need. To read more click here>>
Social Sustainability Staff Train Local Business On Bridges Out Of Poverty Model
On June 4, Heidi Phelps presented the Bridges Out of Poverty model to staff members at Dr. Aric Murphy's oral surgery office. As the only dental specialist in Fort Collins accepting Medicaid insurance, the office had expressed interest in learning the Bridges model in order to better serve patients.
In addition to presenting information on personal mindsets and language differences, Phelps also engaged staff in a discussion on the challenges of being a direct service provider to low-income populations, and offered practical techniques that meet the needs of a medical office.
Staffers at Dr. Murphy's office were thrilled that a City representative took the time to visit. "I'm so happy to support [the Bridges training] in any way," said Allison Babel, the practice's office manager. "I'd love for Fort Collins to be a city that can start this kind of awareness, especially for anyone who serves the public. Why not learn and get educated to do any little part you can?"
Social Sustainability Gaps Analysis
The City of Fort Collins commissioned the Gaps Analysis as part of its initiative to build a cohesive, coordinated approach to community sustainability across City departments. This report will help support the Social Sustainability Strategic Plan development by providing a quantitative and qualitative assessment of supportive service gaps in the community. It is intended to provide a summary of current trends in the Fort Collins community, related to various components of social sustainability, including housing, homelessness, poverty, health, wellness, education, diversity, and the needs of special populations. The report also highlights many different programs and initiatives of the City of Fort Collins and other local organizations working to address these trends and community needs. Read the full report here.
Funding: 2014 Spring Competitive Process
City Council Awards $2.9 Million to Agencies Serving Low-Income Residents
The Fort Collins City Council awarded $2.9 million on Tuesday, May 20 to agencies serving low-income Fort Collins residents through housing and other public services. Funds originate from four sources: the Community Development Block Grant program, HOME Investment Partnership program, the City's General Fund, and Keep Fort Collins Great. After hearing recommendations from the City's CDBG Commission, Council approved the following funding:
Housing and Public Facility Loans ($2,188,191)
The City received five proposals, which Council funded:|
Fort Collins Housing Authority: Redtail Ponds ($350,000)
Fort Collins Housing Authority: Seventy Two ($720,000)
Habitat for Humanity: Avondale Lot Purchase ($700,000)
Housing Catalyst: Villages on Cunningham Corner Rehabilitation ($38,191)
Villages: Village on Matuka Rehabilitation ($380,000)
Public Service Grants ($858,537)
The City received 37 proposals totaling $1.3 million with only $858,537 in available funding. Council awarded six agencies full funding and another 26 partial funding. Agencies and programs range from childcare to youth services, services for seniors, disabled citizens, rent assistance, homeless, near homeless, persons living with HIV/AIDS, people who are victims of sexual assault or domestic violence and mental health services. For a complete list, click here. Through these grants, the City will serve over 11,000 individuals in 2014. Applications for the 2014 Fall Competitive Process will be accepted beginning July 8, 2014. For more information, contact Sharon Thomas at 970.221.6595.
Legacy Senior Residences of Fort Collins Grand Opening
Mayor Karen Weitkunat helped celebrate the grand opening of Legacy Senior Residences of Fort Collins March 20, 2014 with a ribbon-cutting and open house. The 72-unit independent-living, affordable-housing community was developed by Cornerstone Associates in collaboration with the Fort Collins Housing Authority. A number of organizations participated in helping bring this new community to Fort Collins, addressing a critical need for affordable housing for seniors in the area. The City provided $720,000 in CDBG, HOME and Affordable Housing funds to support the project. "Legacy Senior Residences is an excellent example of private-sector partners and government agencies working together to bring affordable, vibrant and accessible housing to seniors in our community," said Mayor Weitkunat. "We are appreciative to all the partners involved and for their commitment to the residents of Fort Collins." Read more.
Housing Affordability Policy Study
We know affordable housing is an issue of importance to our community. The Housing Affordability Policy Study has begun to dive into this topic to find creative solutions and tools that would create housing opportunities for all. Consultants leading the project are Denver-based Economic & Planning Systems Inc. Materials presented at the first Stakeholders meeting on March 12, 2014:
Alternative Funding Options
Affordable Housing Programs
Staff Presentation
Consultant Presentation
Materials presented at the second Stakeholders meeting on April 16:
Table Topic Slides
Supplemental Materials
Contact Sue Beck-Ferkiss, Social Sustainability Specialist, , 970-221-6753 for more info.
View the poster boards of various options from the public open houses by clicking here.
FAQs About Provincetowne Restrictive Covenants
In 2001 as part of its mission to assist people with affordable home ownership, the City of Fort Collins worked with KB Homes to build Provincetowne with a portion of the 120 townhomes restricted to low-income residents through a master covenant. Of those original homes, 65 affordable units with restrictive covenants remain at Provincetowne. Read more about the restrictive covenants.
Social Sustainability
Physical Address: 321 West Maple Street | Fort Collins, CO 80521
Mailing Address: PO Box 580 | Fort Collins, CO 80522-0580
Phone: 970-221-6734
Email: