Social Sustainability



We allocate federal Housing and Urban Development (HUD) and local City of Fort Collins funding to housing and human service agencies to meet the needs of low and moderate income citizens; and implement policies promoting and supporting self-sufficiency for low-income citizens. To the right you will find links providing information about our staff team, programs, resources, and current news.



Hot Topics
Spring 2015 Competitive Process Public Review Period
On April 16, the CDBG Commission made funding recommendations on millions of dollars going to local affordable housing and human services programs and projects. City Council will make the final funding allocations on May 19. For the full list of decisions and the public notice in English and Spanish click here. What do you think? Let us know!
Five-Year Consolidated Plan Out for Review
The Public Comment period for the Five-Year Consolidated Plan is open and runs from April 20 through May 19. The document is required because the City of Fort Collins receives yearly funds from the U.S. Department of Housing and Urban Development (HUD). For the full public notice in English and Spanish, click here. To download the draft plan click here. Weigh in!
Social Sustainability Partner Spotlight: Homeward 2020
Homeward 2020 is an assembly of community and agency leaders working in support of the 10 Year Plan to make homelessness in Fort Collins rare, short lived and non-recurring through a housing first approach. Homeward 2020 provides community leadership by serving as a convener, catalyst, data driver, and advocate and through the collective expertise and experience of its members. To learn more, visit the website at homeward2020.org.
The City has produced a new report - Human Service Partners: A Community Snapshot – that highlights human services agencies receiving City funding through the Department of Social Sustainability in the 2013 fiscal year. The individual stories reflect the sustaining impact that each agency makes in helping create a community that's inclusive and resilient. The report is meant to be snapshot in time illustrating the strength of the human services network in the community and highlighting some of the people it serves.
Spring 2015 Funding Process Begins
The City of Fort Collins will begin accepting applications January 9, 2015 for the Spring Competitive Process which allocates federal and local funds. Approximately $2,175,000 is available for distribution with $1,400,000 available in the Housing/Public Facility category and $775,000 in the Public Service category. The three proposal categories are:
Housing: Funds are for the acquisition and construction of affordable housing projects and homebuyer assistance programs. Properties must be located in Fort Collins.
Public Service: Funds are for nonprofit agencies serving a majority of people whose incomes are 80% or below the Area Median Income (AMI) and living in Fort Collins.
Public Facility: Funds are for spaces for agencies that provide direct services to low- and moderate- income clients living in Fort Collins.
For more information click here, or contact Sharon Thomas: , 970-221-6595.
Addressing Homelessness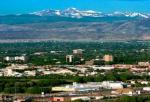 Housing Affordability Policy Study Full Circle Episode
Want to learn more about the City's Housing Affordability Policy Study? Watch this 25-minute video of Sue Beck-Ferkiss and Rebecca Everette discussing the housing affordability issues in Fort Collins and the City's potential role in addressing them. View the Full Circle episode here: http://youtu.be/v65-q8ApNg0.
Social Sustainability Gaps Analysis
The City of Fort Collins commissioned the Gaps Analysis as part of its initiative to build a cohesive, coordinated approach to community sustainability across City departments. This report will help support the Social Sustainability Strategic Plan development by providing a quantitative and qualitative assessment of supportive service gaps in the community. It is intended to provide a summary of current trends in the Fort Collins community, related to various components of social sustainability, including housing, homelessness, poverty, health, wellness, education, diversity, and the needs of special populations. The report also highlights many different programs and initiatives of the City of Fort Collins and other local organizations working to address these trends and community needs. Read the full report here.
FAQs About Provincetowne Restrictive Covenants
In 2001 as part of its mission to assist people with affordable home ownership, the City of Fort Collins worked with KB Homes to build Provincetowne with a portion of the 120 townhomes restricted to low-income residents through a master covenant. Of those original homes, 65 affordable units with restrictive covenants remain at Provincetowne. Read more about the restrictive covenants.
Social Sustainability
Physical Address: 321 Maple Street | Fort Collins, CO 80521
Mailing Address: PO Box 580 | Fort Collins, CO 80522-0580
Phone: 970-221-6734
Email: