Sales Tax
Spotlights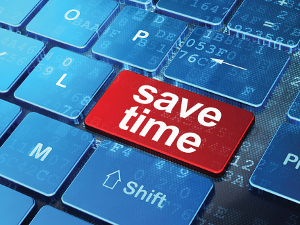 RETURNS MUST BE FILED BY 4:00 P.M. ON THE DUE DATE IN ORDER TO AVOID LATE CHARGES.
You are now able to do the following online:
E-file and pay your tax return with an e-check ($1.00 Service Fee) or credit card (2.75% Service Fee on tax amount). If you are using an E-check and you have debit blocks on your account, please contact our office for the information needed by your bank to avoid the transaction being rejected by your bank. There is no service fee if filing a zero return.
View your City tax account history
Request changes to your sales tax account electronically
Print a copy of your Sales & Use Tax license
If you filed zero returns on-line prior to 2014, you will need to create a profile in the new system. Follow the link below to create your profile and file your next sales tax and use tax return online! To create your profile, you will need your sales tax account number and your last payment amount. If you do not currently have a City of Fort Collins sales tax account number, you will need to apply for a license at https://secure.fcgov.com/salestax/ prior to setting up an on-line profile
Link: https://salestax.fcgov.com/
Online Filing FAQ
Please contact the Sales Tax Office with additional questions at 970-221-6780.
Sales Tax Account Change Form
If you need to update any of your account information, you can use the following form to submit the information to the City of Fort Collins. The form can be mailed, emailed, or faxed to our office.
Sales Tax Account Change Form (PDF 97KB)
Sales and Use Tax 101
Class dates:
November
Wed 11/4/2015
10:30am - 12:00pm
215 N. Mason
215 Training Room
Add to Calendar
This class is designed to provide information on sales and use tax in the City of Fort Collins. It will be presented at a broad level allowing for specific questions to be addressed. Anyone currently engaged in business, or planning to be engaged in business, or anyone just wanting more information on sales and use tax are encouraged to attend. Not sure if you are engaged in business? Come to the class and find out!
To attend you must register by calling 970-221-6780.