NOTICE:
This newsletter was originally sent on Aug 5, 2009.

Brief Update On Stu
Three weeks after being hit from behind while out on a training ride, Stuart Culp and his family have started down the long road to recovery. Stuart is currently at Kindred Hospital in Denver as he waits to begin his re-hab at Craig Hospital. He is out of his coma, speaking and standing with assistance. Unfortunately, he still has no memory. Stuart's family has been kind enough to keep us updated via the site forum. Keep checking it for the latest on his condition.

What Can We do
As one could imagine, the toll this accident is taking on the family is eminence. The family is spending a tremendous amount of time driving to and from Denver to spend time with Stuart. This is creating huge gas and vehicle maintenance bills, while also leaving them little time for meal preparation. After visiting with a family friend, it has been decided that the cycling community can help the family the most by sending Stuart's wife, Jeri, gift cards to the following businesses. This will help ease the financial burden on the family and allow them to spend time with Stuart while he continues to improve.

Gift Cards for:
Food

Panda Express
Papa Johns
Qdoba
Red Robin
Wok & Roll
Supper Solutions
Safeway
etc .....................
Vehicle Maintenance and Gas

Conoco
Diamond Shamrock
Jiffy Lube
Grease Monkey
etc.............
Photos of Stuart



To aid in his rehabilitation, the hospital has requested pictures of Stu doing something memorable with a description of the memory on the back of the photo. If the photos are in digital format please email them to info@yourgroupride.com,

with a description

and I will forward them on to the family.



Please mail gift cards, photographs and wishes to:
Dan Porter
5220 Boardwalk Dr. Unit C11
Fort Collins, CO 80525

The Fort Collins community stepped up after the accident and donated the much needed blood for Stuart. Let us once again show our support to the family.

Please forward this email to as many people as possible!

Dan Porter
Your Group Ride
Bringing Fort Collins Cyclists Together



http://yourgroupride.com




info@yourgroupride.com




http://twitter.com/YourGroupRide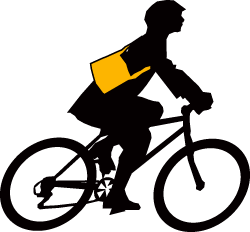 To Unsubscribe to Momentum E-News - please reply to this e-news letter or send an e-mail to
FC Bikes