NOTICE:
This newsletter was originally sent on Jul 14, 2009.

Bicycling Safety Tip:
Help motorists, pedestrians, and other bicyclists know your next move.
Ride predictably, use hand signals and a bike bell while pedaling through Fort Collins!
~
Bike n' Jazz -
Friday, August 7th - Gardens on Spring Creek 6:30pm - 8:30pm - Come enjoy the jazzy sounds of the Montgomery Jazz Group at the Gardens on Spring Creek (2145 Center Ave) . This event was initially planned for Bike Week, but was rained out. Let's redo it and enjoy the ambiance of the Gardens. Make it a family picnic!
~ The Fort Collins Bike Co-op presents Veer the Movie, an intimate, behind the scenes look at bicycling culture and highly regarded documentary. Event includes special musical guest Motorhome. Saturday, July 18th 9 PM at Hodi's Half Note (167 N. College). For more information go to: www.veerthemovie.com or email ghana@fcbikecoop.org.
~ The
6 Day Races
at the CSU Oval
continue each Sunday through August 16th On July 12, the
Fort Collins Velodrome Association
will launch another fun 6-day race series on the CSU Oval. There are categories for fixed-gear and freewheeling bicycles, so come on down and try it out! Sundays: 3:00pm - 7:00pm. Presented by Associates in Family Medicine.
~
7/19 - Urban Assult Ride
- Start/Finish at El Monte Grill: 611 S. College 9am to 2pm - A funky bike scavenger hunt where teams hit checkpoints throughout Fort Collins and complete crazy obstacles. A party follows with refreshments, music, and raffles.
~ New
bicycle manufacturers
are growing their businesses in Fort Collins. Please welcome
Panda Bicycles
! These graduates from the CSU's
GSSE (Global Social Sustainability Enterprise)
program are building bicycles out of bamboo! Let's also welcome
Runabout Cycles, Inc.
They have a new Fort Collins facility where they design, build, and sell new Electrically assisted trikes, Long bikes, and conversions. Check out
local bicycle culture
to learn more about local bicycle businesses.

~ Troutman Parkway Pedestrian & Bicycle Crossing Options Open House
- Monday July 20th, 4:00-7:00pm at Quality Inn & Suites (4001 S. Mason Street). Please attend the open house to discuss the proposed crossing options.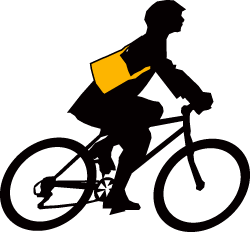 To Unsubscribe to Momentum E-News - please reply to this e-news letter or send an e-mail to
FC Bikes