NOTICE:
This newsletter was originally sent on Mar 18, 2009.

Calling all bicyclists to help raise money for the Fort Collins Bike Co-op!

~
From the
Fort Collins Bike Co-op
headquarters:
To celebrate ODell Brewing Comany's (800 Lincoln Avenue) selection of the Bike Co-op as one of their charities of the month, lets get together to celebrate a mass beer tasting March 18th from 4pm - 6pm*! On that day, 5% of all brewery sales in the tasting room will be donated to the Co-op (plus half of all taster trays all month long). So buy that shirt you've always wanted! Let's toast the past, present and future of the Bike Co-op.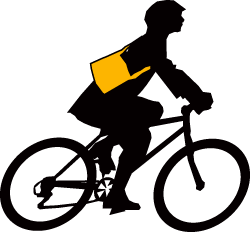 Back to FCBikes »