Happy Holidays from FC Bikes!

We wish you a wonderful bikaday with family and friends. The first person to e-mail us back with the answer to the next question will win a TimBuk2 Messenger Bag.

In the early 1990's a bicycle advocacy group in Fort Collins helped provide insight on local bicycling issues. CCCC as they were referred to stands for what name of this organization?


~ Give the e-mail subscription of "Momentum" to your bike buddies so they too can get the skinny on bicycling in Fort Collins. And if you are interested in learning more about the Fort Collins Bicycle Culture, click here>>

~ 2nd Annual Winter Bike to Work Day ups miles from last year. - Congrats to all who participated last Wednesday for the first time and a big thanks to all who ride everyday despite the weather! Last year's event reported 1033 bicycle miles traveled. This year, we recorded a total of 1, 654 bicycle miles traveled. New Belgium Brewing Company's breakfast station had the best turnout reporting 436 miles! They also racked up the most number of employees who bike to work (29). CSU's Atmospheric Science's also made the scorecard with 14 bicyclists generating 131 miles! Read the Coloradoan article here>>
Big thanks to all of the sponsors and great job to all worksite coordinators. We couldn't do it without you. New Belgium Brewing Company; Parent Magazine; Rolling Spokes Bike Tours; REI; Bike Fort Collins; Cafe Vino; Public Service Credit Union; Fort Collins Market Place; Fort Collins Brewing Company

~ Bike Fort Collins is leading the charge on raising public awareness to the negative impact of bike safety and the use of cell phone is cars. click here >> to learn more and to get involved.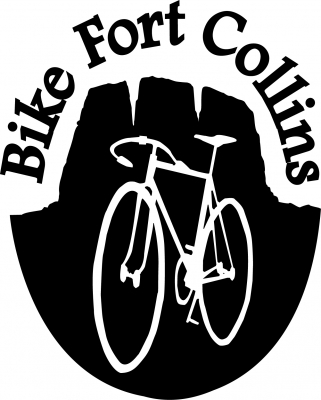 ~
CSU has recently released a commuter survey
for students, faculty, and staff.
The results
are very interesting. In October of this year, CSU held it's first Bike Summit in an effort to coordinate several CSU departments and other community stakeholders through the discussion of better bicycling on campus. Part two of the Summit will convene in January and will focus on implementation strategies over the next couple of years. CSU's Bike Summit is a product of the UniverCity Connections program.
~
The development of the Fort Collins
Bicycle Advisory Committee
is well underway. Details on the BAC ordinance will be presented to City Council on January 6th 2009. The 1st BAC meeting is anticipated to take place in March.
~
The FC Bike Library
has been receiving much local and
regional press
after being listed on Okla. Sentor Tom Coburn's "worst spending" list. Organizers of this FC Bike Library have used this
media attention
to taught the success the program has incurred over 2008. Since the Library's inception the library has sign up nearly 2000 patrons and have produced 21,164 miles. Organizers are ramping up for another big library year in 2009.
~
The Fort Collins Bike Co-op
has moved into a heated work space during the winter season to keep up on their many bike projects. They are located at 210 Oak St.
Click here>>
to view hours and Co-op details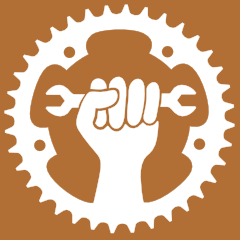 ~
A
couple of local websites
are inspiring bicyclists to speak out and share stories while coordinating with other bicyclists in town. This information dissemination is a fine example of a ever growing bicycle culture in Fort Collins. Check out the
Platinum Bike Plan
and the
Group Ride
~
Check out the City of Fort Collins' Park Planning website on
bike trail updates
. Next year will be another big year for bike trail developments.
~ What makes the
City of Boulder
a platinum level bicycle friendly community?
This video
explains it. Fort Collins has much to do to make Platinum status and we have nothing but momentum to get us there in the short years to come.