NOTICE:
This newsletter was originally sent on Dec 3, 2008.

Take extreme caution of slick traintracks during wet, winter weather.
Slow your speed and cross at a 90 degree angle (straight across).
---
From Bike Fort Collins...12/2

Join us for the December 10th Bike Lunch Talk (12:00 – 1:30PM) in the basement of Home State Bank (303 E. Mountain Ave.)

Discussion Topic:
From our BLT in Oct., traffic safety was our number one concern to increase cycling in and around Fort Collins. This issue has come front and center with the recent tragic death of Erica Forney while on her bicycle. Jeff Emmel of Bike Fort Collins will lead a discussion on the issues surrounding cell phone use and its impact on traffic safety for cyclists.

Some discussion points.... What does Colorado currently do about this issue? What do other states do concerning cell phone use in autos ? What would the cycling community like to have happen on this issue?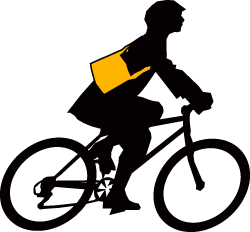 Back to FCBikes »