NOTICE:
This newsletter was originally sent on Sep 3, 2008.

The weather is cool and the bicycling is ripe,
get yourself out there and pedal all day and night!
________________________________________________________________________________

~ The Tour de Fat is this weekend! If you haven't yet signed up to volunteer for the morning ride, do so now. Remember to keep yourself hydrated all day. New Belgium would also like to remind participants to not bring alcoholic beverages to the morning bike ride or event. If you or a friend have had to much to drink, please walk or get a cab.

~ The Fort Collins Velodrome Association will be chartering a private bus for the US Collegiate Track Nationals on Saturday September 13, with a departure of around 3 PM from Downtown Fort Collins, to arrive in Colorado Springs. Prices vary, should be a blast! For more info contact Tim Anderson.
~Boneshaker: A Bicycling Almanac, the newest Wolverine Farm Publication is now for sale for just $5 at the Matter Bookstore downtown and bike shops around the city. Get Boneshaker and check out the commuter culture.

~ NBB Cyclocross Races are on this fall. Races will begin Tuesday Oct. 7th and continue every Tuesday in Oct. 4:30-~6:30. Contact Jason Trujillo for more info!

~Bike Fort Collins sponsors monthly "Bike Lunch Talks" the second Wednesday of each month. Wednesday, September 10th, Joe Olson, City Traffic Engineer will join us to discuss traffic signal timing, signal actuation for cyclists, and the new "share-the-road" signs that went up late last spring. Bring your questions & comments about bike lanes, share the road signs, and related bicycle safety issues in Fort Collins. 12 noon to 1:30 p.m.
at Home State Bank, Community Meeting room (basement) 303 East Mountain (corner of Mathews and Mountain Ave)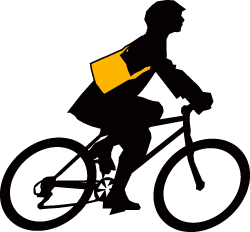 Back to FCBikes »