The weather is nice, so ride your bike and think not twice! Welcome back to Momentum!


~

Bike to School Day

is this Wednesday 4/23. This event will be a record breaker for Fort Collins as over 15 schools will be participating! Great job to Safe Routes to School - Read more

~The

Six Day Races

at the CSU Oval are building momentum. These events will provide an excellent venue to witness the excitement of bike racing. Take a quick minute to fill out this short survey to let the organizers (Fort Collins Velodrome Association) know what you think! Survey ends soon!
~
B.I.K.E. Camp

-
FC Bikes and the City's Recreation Dept. have collaborated on a new week-long summer camp that will focus on bike safety, emergency skills, bike handling, recreational riding and bike maintenance. B.I.K.E (Bikes Improve Kids' Experiences) Camp presented by AMD will be open to children 8-12 years old. BIKE Camp will take place June 23rd through June 28th from 8:30 AM to 12:30 PM. The BIKE Camp will be based at Lee Martinez Park with access to nearby trails and other bike-friendly areas. The cost of the camp is $50 per child. BIKE Camp registration is limited to 25 children. If you are interested in registering or learning more about BIKE Camp please contact David "DK" Kemp at 970.416.2411.
~ Mason Trail Developments: Good news! Transportation Planning has received the notice to proceed with the Mason Corridor grade separated crossing project at Troutman Parkway. This will be a highly utilized railroad underpass. Also, the crosswalk lights at the Mason Trail at Harmony Rd. is fully functional and operational.


~

Fort Collins Bike Commuter of the Year 2008!
Do you know someone in our community who is committed to making every day a Bike to Work Day? Does this person epitomize and actualize the health, environmental, social and economic benefits of bicycling? Please share his or her story with FC Bikes. Please submit your story to
DK
. Winner will win glorious prizes. Winner will be announced during Bike Week's Cruise to the Movies event at New Belgium on June 26th.
~

Lee's Cyclery and FC Bikes present the "Go By Bike Challenge"

Four bicycles will be given away within the Fort Collins community (2 men & 2 women) while an additional 2 bikes will be given away soley to City of Fort Collins employees.) A total of six Trek FX Bicycles along with commuting gear will be given away to six contestants who write an essay on why they want to switch from driving to bicycling on a daily basis. Winners will be announced during Bike Week. Stay tuned for more details...


~
There are 54 mountain peaks surpassing 14,000 feet elevation in Colorado, and Andy Henrichs plans to bike to each and every one of them this summer then trudge to the summit.
Read more
~Fun news from around the world. Experience Tokyo's Amazing Bike Parking
Garage.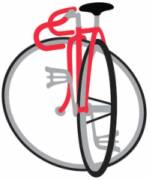 ___________________________________________________________________________________________
~New Worlds Sports launched a cool project for visually impaired people called the

Co-pilots Program

. Joe Bagley from New world Sports is looking for volunteers to help take these folks on tandem bike rides along the bike paths.
~Been wondering what's going on with the

HZIP project

? Looks like Drake to Zeigler to Harmony will be completed this Fall.
~
Our Cycling friends across the great pond have created an excellent cyclist safety message.
It only takes a minute, then pass it on.


~
Looking to make your place of employment more bike friendly?
Check out
the League of American Bicyclists' website on tips you can use to encourage your collegues to commute by bicycle.
~
Take the
Two Mile Challenge
and pledge to ride your bicycle whenever traveling within a two mile radius of your home. Pledge and send to a friend:



~

And if you are not already a member of New Belgium's Team Wonder Bike, sign up here

~Adopt-a-Bikeway and Report Bicycle Hazards! Help keep our bike lanes clean by notifying the Streets Dept. of debris in the bike lanes.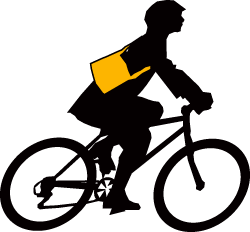 "Roll Into Spring" (March-May)
Apr 23rd - Bike to School Day
It's healthy for students, parents, teachers, and the environment. Make bicycling the sensible mode of transportation to school. Coordinated by the Safe Routes to School & "Fit for Life" programs. Call Kristin at 416-2040 to get your school involved today.
Apr 25th - Bike n' Lunch
Join us for a leisurely exploration of the Poudre River Trail, followed by lunch at a local park (bring your own). Bring water and helmet. Bike rentals can be arranged. Contact Katie @ Parks and Recreation Dept. 224-6029
Apr 26th - Spring Warm up Rides
Hosted by the Fort Collins Cycling Club – 15,45, and 63 mile routes. Start/Finish at Spring Canyon Park's Creekside Pavillion at 7:30am (45 & 63 mile routes), 8:30am for 15 mile ride. Check out www.fccycleclub.org for details.
May 1st, May 8th & May 15th - Adaptive Cycling
Thursdays, 4:30pm-5:30pm. Hand cycles, tandems, and three-wheelers available for riders with disabilities. Meet at the Northside Aztlan Community Center. Contact Renee Lee at Parks and Recreation Dept. 224-6027
May 9th, May 10th & May 11th - USA Cycling Collegiate Nationals
Hundreds of collegiate bicyclists and their families will be in Fort Collins during this three day race. Check out www.fccyclingfest.com for more details.
May 11th, May 18th, May 25th, Jun 1st, Jun 8th & Jun 15th - Six-Day Bike Races at CSU Oval
Consecutive Sundays, registration and warm-up from 3-5pm races events from 5-7pm.. Check out www.fcvelodrome.org for more details.
May 14th - BLT (Bike Lunch Talk) - Topic: Bike commuting 101:
Noon at Home State Bank (303 E. Mountain) Topic: Bike commuting 101: Learn from the experts on how to make the bicycle your primary and sensible mode of transportation.
Unsubscribe me from this mailing list