"Please forgive my resend of the latest e-newsletter. I'm experimenting with new software; hopefully html should work this time around. A thousand spokes of thanks, -DK"

Welcome back to Momentum, your e-news source for up to date bicycling information in FC. Spring is beginning to emerge the best it can, just a couple more weeks to go until we really see things warming up for good. Hang in there and keep your bicycle moving.

The "Roll Into Spring" event campaign is ready to launch for the second year in a row, Many educational and fun bicycling events are happening over the next couple of months, including the Grand Opening of the FC Bike Co-op and the FC Bike Library. The USA Cycling Collegiate Nationals are also a big event to hit Fort Collins as well. See "Upcoming Events" below for complete list of Roll Into Spring events.



~
Team Legacy Energy, a newly formed cycling team based out of Fort Collins is starting off its first professional season with high hopes and sheer stamina. With a team roster including Brad Cole, National Amateur Mountain Bike Champion (2007), Phil Mann, National Collegiate Criterium Champion (2007), and Patrick McGlynn, State of Colorado's Time Trial Champion, Team Legacy will present quite the challenge to their opponents as they become Fort Collins' international ambassador within the professional cycling scene.
http://www.ciclismoracing.com/pages/home.html
Andy Clark, Director Sportif of Team Legacy Energy will be discussing professional racing at the next Bike Lunch Talk (BLT), 12:00pm on March 12th at Home State Bank (303 E. Mountain). This is a monthly, free event. FC bicyclists are encouraged to attend to discuss and learn about bicycling in FC.
~
The Cycologist celebrates its 10 year anniversary in Fort Collins. Shawn Brooks, owner of the Cycologist plans to open a new location at 217 Linden in Old Town this May. Caddy-corner from the Cafe Bicyclette, the Cycologist's new location will only enhance our efforts to make downtown more bicycle friendly.
http://www.thecycologist.com/
~
New concept stores to hit Fort Collins and Loveland. Fort Collins' Lee's Cyclery is opening a Trek concept store at I-25 & 34 in Loveland, while Loveland's Peloton bike shop is opening a Specialized concept store at Ziegler and Harmony Rd. in Fort Collins. Interesting switch indeed!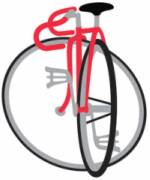 ~
The 8th Annual Nat'l Bike Summit ended today in Washington, DC. The summit hosted by the League of American Bicyclists offers a variety of bike clinics while lobbying members in the House of Representatives and members of Congress to adopt pro bicycling laws and Federal earmarks. Read the story:
http://www.bicycleretailer.com/news/newsDetail/1038.html



~

In Memorium: Sheldon Brown
(02.06.08) The long time cyclist and all-around expert died suddenly of a heart attack. Read LAB's memorium here
http://www.bikeleague.org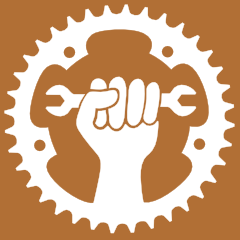 The FC Bike Co-op has been making things happen at their new location (222 Laporte). The Co-op has been working tirelessly for the last three weekends breaking down and recycling cheap bikes that cannot be refurbished all in preparation for the Bike Library and earn-a-bike programs. The Co-op's winter tool drive proved successful as the Cycologist, Doug Cutter, Randy Myers, Team Legacy Energy, Quality Bike Products, Functional Forms LLC, Michael Beck-Gifford, and George Osborne donated over $4000 (retail) in bike tools for the bike coop. Big thanks to these big bike co-op supporters. Join the Bike Co-op on Saturday, April 5th for the Co-op's grand opening event from 11-4pm. Tunes, food, and bike games to be expected. To get involved with the bike co-op, please visit: http://www.fcbikecoop.org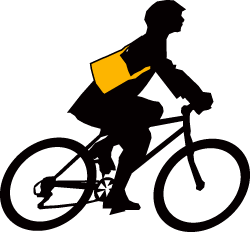 ~
Looking to make your place of employment more bike friendly? Check out the League of American Bicyclists' website on tips you can use to encourage your collegues to commute by bicycle.
http://www.bikeleague.org/action/atwork/
~
Take the Two Mile Challenge and pledge to ride your bicycle whenever traveling within a two mile radius of your home. Pledge and send to a friend:
http://www.2milechallenge.com/map.php?address=250%20N.%20Mason,%20Fort%20Collins,%20CO



~

And if you are not already a member of New Belgium's Team Wonder Bike, sign up here:
http://www.followyourfolly.com/folly_wonderbike.ht

m
l
~Adopt-a-Bikeway and Report Bicycle Hazards! http://fcgov.com/bicycling/adopt.php
~
The FC Bike Library is well under way and is gearing up for the April 5th-6th grand opening
.
The FC Bike Library is a collaboration between FC Bikes and Bike Fort Collins, and the FC Bike Co-op. Check out www.fcbikelibrary.org and become a member. It only takes a minute.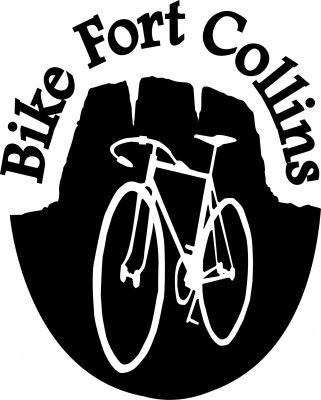 Tips of the Month:
Did you know that bicycling on College Ave. North of Laurel St. and South of Harmony is legal? This portion of College Ave. is recommended for experienced bicyclists who are comfortable bicycling with traffic. Eye contact, predictable behavior, and hand signals are recommended when bicycling with traffic. For individuals and families looking to bike downtown with less traffic, try bicycling Remington St., Magnolia Ave, Mason St.(north only) Mountain Ave., Oak St., or Maple St. While downtown please walk bicycles on sidewalks and always yeild to pedestrians.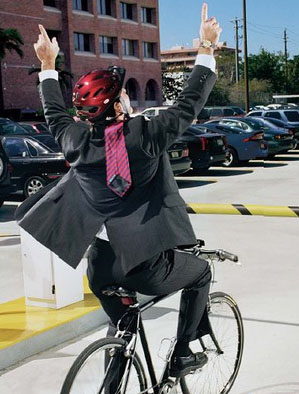 "Roll Into Spring" (March-May)

Mar 15th - St. Patrick's Day Parade
Decorate yourself and your bike and ride with FC Bikes in the parade. Meet at 9:30am in Armadillo's parking lot (354 Walnut).
Mar 27th - Bike Maintenance Clinic
REI – 7:00pm. Keep yourself pedaling by learning how to make basic your own repairs to your bicycle – free clinic. Contact Silas: srappe@rei.com
Apr 2nd - Resources for Bicycling in Fort Collins
7-9pm at Senior Center. Meet local bike clubs, check out the bike shops 2008 product line, get bike info and free bike gear while learning about bicycling in FC.
Apr 5th & Apr 6th - Grand Opening Weekend for the Bike Library and the FC Bike Coop
Join the FC Bike Co-op at 222 Laporte for festivities from 11-4pm on Saturday. FC Bike Library memberships available Sat. and Sun. 11am-6pm at the Cafe Bicyclette in Old Town Square.

Apr 9th - BLT (Bike Lunch Talk) - Topic: Get Involved!
Noon at Home State Bank (303 E. Mountain) Topic: Get Involved! Come find out how you can make a difference in the bike community.
Apr 10th - Women's Bike Maintenance Clinic
REI - 7:00pm - We can do it! This event is exclusively for women who would like to learn how to repair and maintain their own bicycle. Contact Silas: srappe@rei.com
Apr 11th - 1st Annual CSU Bikes! Day
Get involved in campus bicycle advocacy. Get info on campus bike groups and free minor bike tunes all day at the Lory Student Center Plaza. Help make CSU more bike friendly.
Apr 17th - Bike Commuter Education Clinic
at REI - 7:00pm - contact Silas for more information: srappe@rei.com
Apr 23rd - Bike to School Day
It's healthy for students, parents, teachers, and the environment. Make bicycling the sensible mode of transportation to school. Coordinated by the Safe Routes to School & "Fit for Life" programs. Call Kristin at 416-2040 to get your school involved today.
Apr 25th - Bike n' Lunch
Join us for a leisurely exploration of the Poudre River Trail, followed by lunch at a local park (bring your own). Bring water and helmet. Bike rentals can be arranged. Contact Katie @ Parks and Recreation Dept. 224-6029
Apr 25th - City of Fort Collins Streets Department Appreciation Night.
The Streets Department worked hard at keeping commuter routes and bike trails clear of ice and snow this Winter. Let's thank them with a bike ride and refreshments. Meet at New Belgium Brewing Company at 5:30pm for group bike ride, followed by event at 6:30pm. Hosted by Bike Fort Collins.
Apr 27th - Spring Warm up Rides
Hosted by the Fort Collins Cycling Club – 10-15 mile beginner & family ride, & 40 miles and 60 miles routes. Meet at Spring Canyon Park's Creekside Pavillion at 7:30am. Check out www.fccycleclub.org for accurate details.
May 1st, May 8th & May 15th - Adaptive Cycling
Thursdays, 4:30pm-5:30pm. Hand cycles, tandems, and three-wheelers available for riders with disabilities. Meet at the Northside Aztlan Community Center. Contact Renee Lee at Parks and Recreation Dept. 224-6027
May 9th, May 10th & May 11th - USA Cycling Collegiate Nationals
Hundreds of collegiate bicyclists and their families will be in Fort Collins during this three day race. Check out www.fccyclingfest.com for more details.
May 11th, May 18th, May 25th, Jun 1st, Jun 8th & Jun 15th - Six-Day Track Bike Races at CSU Oval
Consecutive Sundays, registration and warm-up from 3-5pm races events from 5-7pm.. Check out www.fcvelodrome.org for more details.
May 14th - BLT (Bike Lunch Talk) - Topic: Bike commuting 101:
Noon at Home State Bank (303 E. Mountain) Topic: Bike commuting 101: Learn from the experts on how to make the bicycle your primary and sensible mode of transportation.
Unsubscribe me from this mailing list