Dept Head: Laurie Kadrich
Train Horn Noise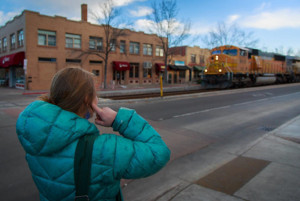 Read the full Waiver Request (3.9MB)
On March 2, 2015 the City of Fort Collins filed a petition for a waiver of a portion of the Train Horn Rule
The City sought to waive a requirement for gates at all intersections along Mason street
City analysis indicated waiving gates would not diminish intersection safety
In the City waiver petition concessions were offered to close intersections to cross-traffic and to signalize other intersections in Downtown
On Dec. 11, 2015 the FRA denied the City's petition for a waiver
FRA Administrator Sarah Feinberg established a Fort Collins Working Group with the Federal Highway and Federal Transit Administration staff to develop solutions
Train Horn Rule:
Requires sounding horn at intersections
Sound in four clast patter – two short, long and a short
Horns must be 96 decibels t0 100 decibels
Quiet zones are the only way to silence horns at resections
Train Horn Rule Documents:
What the Waiver Proposed
The City is requesting a waiver of the gate requirement at seven of the 12 crossings in the Mason corridor: Maple, Laporte, Mountain, Oak, Olive, Mulberry and Laurel. For Magnolia, Myrtle and Old Main, the waiver proposes a closure to motor vehicles for those intersections. The waiver also proposes a traffic signal at Maple.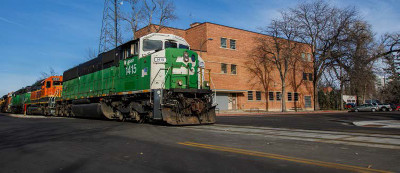 The waiver petition is reasonable and appropriate due to the following:
Based on analysis of crash risk using the methodology described in the Train Horn Rule, the risk index is well below the threshold established by the FRA and the absence of gates has minimal impact on crash risk;
Traffic signals at all locations without gates provide a redundant form of control; and
The proposal to close three crossings to vehicular traffic further enhances safety.
The City believes that this request clearly shows that 'the lack of the train horn will not present a significant risk with respect to loss of life or serious personal injury'.