Background#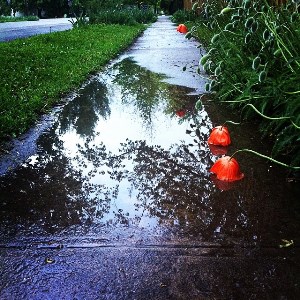 According to the 2010 U.S. Census, almost 80% of people living in the United States live in an urban setting. That means now, more than ever, people are experiencing nature in an urban environment.

Fort Collins is projected to build out to current growth boundaries within 25-30 years. As our community transitions from a suburban to a more urban city and densities increase, informal natural spaces within the urban core will be at risk unless efforts are undertaken to ensure these areas are either preserved, restored or in some cases created.

This reality was the catalyst for the creation of the Nature in the City program. Initial ideas began years ago in the Planning Services Division of the City with City Planners wondering how they could better integrate nature into development projects. These ideas evolved over the years to the eventual City Council adoption of the Nature in the City Strategic Plan in 2015.

Implementation of the Strategic Plan began in 2016, and as policies, projects, and programs are rolled out we will work toward becoming a City that is even more connected to nature, both for people and wildlife.
What
Is

Nature?#

The term "nature" can be charged and subjective. One person's nature is another's abandoned lot. For the purposes of the Nature in the City program, nature is "places that support plants, animals, and natural processes and contribute to a variety of experiences for human enjoyment and well-being."

Nature is all around us - it is the air we breathe, the land that surrounds us, and the species that inhabit the land. An individual parcel with some natural value might not be that important in itself, but as part of a larger, connected corridor system for wildlife and people the value of the nature within the parcel grows.

In contrast to the conservation we are used to and love in our community, Nature in the City will be working with myriad partners to implement innovative and creative projects, policies and programs related to nature in sorely needed or unexpected locations. Locations for Nature in the City projects may include City Parks, Natural Areas, and Stormwater Utility sites. In addition, informal spaces like the open space in your neighborhood or where you work, or the community garden where you grow vegetables are also likely sites for projects. While not every site will provide every experience, Nature in the City will ensure that residents have access to a variety of natural experiences close to where they live and work.