2023 Innovate Fort Collins Challenge
is

reviewing applications!#
Application Period: July 10 to August 31, 2023
Review and Awards: Mid-September 2023
Project Completion: Awarded projects must be completed by November 1, 2024
Solicitud abierta: del 10 de julio al 31 de agosto de 2023
Revisión y selección de los ganadores: Mediados de septiembre de 2023
Finalización del proyecto: Los proyectos otorgados deben completarse antes del 1 de noviembre de 2024
Project Objectives and Focus

Successful project proposals should focus on benefiting the Fort Collins community members that are most impacted by housing affordability, climate change, and weather-related challenges. These project solutions may address the following challenges:

Negative impacts of extreme cold winter temperatures and/or hot summer days by increasing indoor comfort in homes

Poor indoor air quality (reduce exposure to wildfire smoke, improve air flow, ventilation, mold, etc.)

High utility expenses caused by lack of energy efficiency and/or weatherization for households or buildings. This may include buildings that support multiple households (e.g., neighborhood clubhouses)

For this funding opportunity, the City will prioritize awarding projects that are designed by and that benefit those most affected by housing affordability, climate and weather-related impacts including:

Non-English Speakers

Low or moderate-income households defined as those who meet the affordable housing target of under 80% area median income (see

https://www.fcgov.com/utilities/income

for more information)

People experiencing housing instability (see glossary)

Older adults (62 years and older), particularly those with low fixed incomes

People experiencing disabilities

People with health-related illnesses most impacted by heat and/or poor indoor air, such as respiratory issues

Those living in more vulnerable housing conditions such as mobile homes, low quality housing, etc.

Eligible Housing Types

Mobile homes and mobile home communities

Rental housing (with permission of owner)

Single family units (attached and detached)

Multi-family units

Clubhouses or other shared common spaces for residents

Homeless or Domestic Violence Shelters

Applicant eligibility

For an application to be considered, the individuals or groups benefiting from the proposal must be located within the Fort Collins City limits or the growth management area. Eligible applicants include:

2 or more individual households/homes

Awarded individuals must complete a IRS W-9 form before receiving funding. If applying as a group, one of the applicants would be required to file a W-9. Those who complete a W-9 will receive a 1099 tax form for 2023. This requires a social security number or Individual Tax Identification Number (ITIN).

Informal groups of households/neighbors (18 years or older or arrangements with a legal adult)

Homeowner Associations

Non-profit 501 (c) 3 organizations

For profit businesses

Libraries, museums, education centers

2023 Available Funding: Up to $70,000 in total awards

Projects awards can range from $1,000 up to $7,499 based on the following criteria:

$1,000 - $5,000 ̶ 2 or more Households or neighborhood groups that apply with a solution to a common or shared problem. The homes do not necessarily have to be on the same street/block or neighborhood but must be located within city limits or growth management area.

$1,000 - $7,499 ̶ Service Group/Organizations such as a homeowner association, for-profit companies, non-profit or community-based organization that supports highly affected/impacted community members within the Fort Collins community.

Scaling: Winning projects may be scaled up or down based on number of applicants and demand for funding.

Projects must be completed by November 1, 2024.

Applicants will receive up-front funding. Proof of expenditure will be required two weeks after the completion of the project and may include receipts for materials or other expenses, paid invoices, or documentation of labor, etc. Any unspent money will need to be returned to the City at the end of the grant period.

Disclaimers and Acknowledgements

Applicants must complete a grant agreement to receive funding.

The City will require project winners to share the story of their project, including its benefits and challenges. Applicants will need to track the project's progress through completion. Methods to do this could include before and after photos, a short report, a short video, written story, poster, or others. The City may be able to provide assistance with this, if requested. Awarded projects will need to develop the plan or approach for how they will share their story prior to the project start.

The City will follow up with project leaders after completion of the projects to gather data, feedback and other details about the project implementation. For awards of $5,000 or less, this will be a follow-up meeting with City staff about the project. For larger awards ($5,001+), a brief end of project report will be required.

Technical Assistance

Technical Session Presentation on July 20 at 6pm: City staff will host an overview of the grant project, its objectives and go through the individual aspects of the application. This will be recorded and available in both English and Spanish and available on the website. Email ifcc@fcgov.com to sign up for the session.

Office Hours: 30-minute time slots will be available to answer questions and receive assistance with the application, offered July 24, 25, 26th. Email ifcc@fcgov.com to schedule a time. Please request a time by July 20. Language interpretation available upon request.

Email and contact information: ifcc@fcgov.com

How will the Awards be Determined? Scoring Criteria

Applications will be evaluated by a panel of City staff and community members for project merits based on the criteria listed below.

Evaluation Criteria

Potential Points

Project attributes

Community members will be positively impacted by the project solution

The project has new or novel elements not currently available or addressed through City or other community-based services

The project team/leader have capacity or the support needed to complete the project

5

Clear connection addressing climate change and weather-related impacts

Project clearly improves or addresses a challenge or problem from extreme weather or climate change-related impacts

5

Housing impacts

Project addresses housing that is most vulnerable to climate change impacts including, but not limited to, mobile homes or older homes and/or

Project improves housing affordability or quality

5

Advances equity and inclusion with a focus on most impacted households

Project solution directly benefits and assists those most affected by the identified problem or challenge

The project team has included or sought out diverse stakeholder perspectives, including the focused community types listed above

5

Total Points

20

Glossary of Terms

Climate Related Impacts: For the Innovate Fort Collins Challenge, we are defining these as the localized urban impacts from a changing climate that may include higher temperature and more frequent hot summer days (95⁰F+), more intense and severe precipitation (snow or rain) events, local flooding, poor indoor and outdoor air quality (such as ground level ozone, wildfire smoke).

Equity: A process and an outcome: A process by which policies, programs and tools are developed to ensure the elimination of existing disparities and includes inclusive engagement that leverages diversity. It becomes an outcome once a person's identity or identities no longer impacts their ability to experience equality and access to services.

Energy Efficiency: The use of less energy (electricity, natural gas, etc.) to perform the same task or produce the same result. Energy-efficient homes and buildings use less energy to heat, cool and run appliances and electronics.

Housing Affordability: Defined as spending no more than a third of your income on housing related costs.

Housing-related costs: These expenses may include rent, mortgage, include bills for electricity, natural gas, water, rent and mortgage payments. (Note - This grant money is not available for rent and mortgage payments).

Housing instability: Imminent risk of eviction or foreclosure.

Indoor Air Quality: Refers to the quality of indoor air and the level of pollutant as it relates to the health and comfort of the people inside a home/building. Indoor air quality can be negatively impacted by mold, radon, smoke, chemicals, or other pollutants.

Inclusion: It is the act of creating environments in which any individual or group feels welcomed, respected, supported, and valued to fully participate and be their full, authentic selves. An inclusive and welcoming environment embraces differences and offers respect in the words, actions, and thoughts of all people. More than simply diversity and numerical representation, inclusion involves empowered participation and a true sense of belonging.

Low Income/AMI Income: Meets the affordable housing target of under 80% Area Median Income. Area median income is the middle income of a particular location.

Radon: A colorless, tasteless, and odorless gas which decomposes into other radioactive particles that can settle in the lungs​ leading to an increased chance of lung cancer.

Weather-related impacts: Occurrences of unusually severe weather conditions that can cause devastating impacts on communities and agricultural and natural ecosystems. Locally, these weather-related extreme events are often short-lived and include heat waves, extreme cold temperatures, freezes, heavy downpours, tornadoes, hail, and floods.

Objetivos y enfoque del proyecto

Las propuestas de proyectos exitosas deben enfocarse en beneficiar a los miembros de la comunidad de Fort Collins que se ven más afectados por la asequibilidad de la vivienda, el cambio climático y los desafíos relacionados con el clima. Los proyectos deben buscar solucionar o abordar los siguientes desafíos:

Los impactos negativos de las temperaturas invernales extremadamente frías y/o los días calurosos de verano al aumentar la comodidad interior de los hogares
La mala calidad del aire interior (reducir la exposición al humo de los incendios forestales, mejorar el flujo de aire, la ventilación, el moho, etc.)
Los altos gastos de servicios públicos provocados ​​por la falta de eficiencia energética y/o climatización para viviendas o edificios. Esto puede incluir edificios que están al servicio de varios miembros de la comunidad (por ejemplo, una casa club del vecindario)

Para esta oportunidad de financiamiento, la Ciudad priorizará seleccionar proyectos diseñados por y que beneficien a las personas más afectadas por la asequibilidad de la vivienda, el cambio climático y desafíos relacionados con el clima, tales como:

Personas que no hablan inglés
Hogares de bajo ingreso o ingreso moderado definidos como aquellos que se encajen dentro del estándar de vivienda asequible por ganar menos del 80% del ingreso medio del área (vea https://www.fcgov.com/utilities/income para más información)
Personas que experimentan inestabilidad de vivienda (vea el glosario)
Adultos mayores (62 años o más), particularmente aquellos con bajos ingresos fijos
Personas con discapacidades
Personas con enfermedades relacionadas con la salud que las hacen más vulnerables al calor y/o a mala calidad del aire interior, por ejemplo problemas respiratorios
Personas que viven en condiciones de vivienda más vulnerables, como casas móviles, viviendas de baja calidad, etc.

Tipos de vivienda elegibles

Casas móviles y comunidades de casas móviles
Viviendas de alquiler (con permiso del propietario)
Unidades unifamiliares (adosadas y separadas)
Unidades multifamiliares
Casas club u otros espacios comunes compartidos entre residentes
Refugios para personas sin hogar o víctimas de violencia doméstica

Elegibilidad del solicitante

Para que se considere una solicitud, las personas o grupos que se benefician de la propuesta deben estar ubicados dentro de los límites de la ciudad de Fort Collins o del área de gestión del crecimiento. Se aceptan solicitudes por parte de:

2 o más hogares/viviendas individuales

Los solicitantes seleccionados para recibir financiación deben completar un formulario W-9 del IRS antes de recibirla. Si se solicita como grupo, uno de los solicitantes deberá presentar un W-9. Aquellos que completen un W-9 recibirán un formulario de impuestos 1099 para el año 2023. Esto requiere un Número de seguro social o un Número de identificación fiscal individual (ITIN).

Grupos informales de hogares/vecinos (mayores de 18 años o trabajando en colaboración con un adulto legal)
Asociación de Propietarios (HOA, por sus siglas en inglés)
Organizaciones sin fines de lucro 501(c)3
Negocios con fines lucrativos
Bibliotecas, museos, centros educativos

Financiamiento disponible en 2023: hasta $70,000 en subvenciones totales

Las adjudicaciones de proyectos pueden oscilar entre $1,000 y $7,499 según los siguientes criterios:

$1,000 - $5,000 - 2 o más hogares o Grupos de vecinos que proponen una solución a un problema común o compartido. No es necesario que las casas se ubiquen en la misma calle/cuadra o vecindario, pero deben ubicarse dentro de los límites de la ciudad o del área de gestión del crecimiento.
$1,000 - $7,499 - Organizaciones/grupos formales, como asociaciones de propietarios de viviendas, empresas con fines de lucro, organizaciones sin fines de lucro o organizaciones comunitarias que brindan apoyo a los miembros de la comunidad de Fort Collins altamente afectados/impactados.
Ampliación: la escala de los proyectos ganadores puede ampliarse o reducirse en función del número de solicitantes y la demanda de financiación.
Los proyectos deben completarse antes del 1 de noviembre de 2024.

Los proyectos ganadores recibirán los fondos por adelantado. Se requerirá comprobante de gastos dos semanas después de la finalización del proyecto. Puede incluir: recibos de materiales u otros gastos, facturas pagadas o documentación de mano de obra, etc. Cualquier dinero no gastado deberá devolverse a la Ciudad al final del período de concesión.

Divulgaciones y reconocimientos

Los solicitantes deben completar un acuerdo de subvención para recibir financiación.
La Ciudad requiere que los proyectos ganadores compartan la historia de su proyecto, incluidos los beneficios y desafíos. Los solicitantes deberán realizar un seguimiento del progreso del proyecto hasta su finalización. Los métodos para hacer esto podrían incluir: fotos de antes y después, un informe breve, un video breve, una historia escrita, un póster u otros. La Ciudad está dispuesta a brindar asistencia con esto, si se solicita. Antes de iniciar, los proyectos elegidos para recibir financiación deberán tener un plan sobre cómo compartirán su historia
La Ciudad hará un seguimiento con los líderes del proyecto después de la finalización de los proyectos para recopilar datos, comentarios y otros detalles sobre la implementación del proyecto. Para subvenciones de $5,000 o menos, se realizará una reunión de seguimiento con el personal de la Ciudad sobre el proyecto. Para subvenciones más grandes ($5,001+), se requerirá un breve informe final del proyecto.

Asistencia técnica

Sesión de asistencia técnica a las 20 de julio a las 6 p.m.: el personal de la ciudad realizará una presentación informativa describiendo el proyecto de subvención, sus objetivos y repasando el contenido de la solicitud. La presentación estará disponible en inglés y español, y una grabación de la presentación estará disponible en el sitio web. Envíe un correo electrónico a ifcc@fcgov.com para que se le notifique de la fecha y hora de esta sesión.

Horario de la oficina: Habrá citas de 30 minutos disponibles para responder preguntas y recibir asistencia con su solicitud, que se ofrecen los días 24, 25 y 26 de julio. Envíe un correo electrónico a ifcc@fcgov.com para programar una cita antes del 20 de julio. Se proporciona interpretación a pedido.

Vaya a https://www.fcgov.com/environmentalservices/innovate-fort-collins para llenar una solicitud.

Correo electrónico e información de contacto: ifcc@fcgov.com.

¿Cómo se determinarán los ganadores? Criterios de puntuación

Las solicitudes serán evaluadas por un panel de personal de la Ciudad y miembros de la comunidad quienes evaluarán el proyecto según los criterios que se enumeran a continuación.

Criterios de evaluación
Puntos potenciales

Atributos del proyecto

Los miembros de la comunidad se verán afectados de manera positiva por el proyecto
El proyecto aporta elementos nuevos o novedosos que actualmente no están disponibles ni se abordan a través de la Ciudad u otros servicios comunitarios.
El equipo/líder del proyecto tiene la capacidad o el apoyo necesario para completar el proyecto

5

Conexión clara con el cambio climático y los impactos relacionados con el clima

El proyecto claramente mejora o aborda un desafío o problema que se vincula con los impactos del clima extremo o el cambio climático

5

Impactos en la vivienda

El proyecto se centra en los tipos de viviendas que son más vulnerables a los impactos del cambio climático, incluidas, entre otras, casas móviles o casas antiguas y/o
El proyecto mejora la asequibilidad o la calidad de la vivienda

5

Promueve la equidad y incluye a los miembros de la comunidad más afectados

La solución del proyecto beneficia y ayuda directamente a las personas más afectadas por el problema o desafío identificado
El equipo del proyecto ha incluido o buscado diversas perspectivas de partes interesadas y ha incluido a miembros de los tipos de comunidades de enfoque anteriormente enumeradas

5
Puntos totales
20

Clave de puntuación

0 - Sin evidencia: la solicitud no responde a los criterios en absoluto

1 - Respuesta incompleta: la solicitud muestra una respuesta incompleta a los criterios

2 - Respuesta por debajo del promedio: la solicitud muestra una respuesta débil a los criterios

3 - Respuesta promedio: la solicitud muestra una respuesta promedio a los criterios

4 - Respuesta fuerte: la solicitud muestra una respuesta fuerte a los criterios

5 - Respuesta excepcional: la solicitud muestra una respuesta excepcional a los criterios

*Todos los criterios deben obtener al menos 1 punto para que el proyecto reciba financiación

Glosario de términos

Impactos relacionados con el clima: El Concurso de Innovación de Fort Collins define los impactos relacionados con el clima como los impactos urbanos a nivel local de un clima cambiante. Esto puede incluir: temperaturas más altas y días calurosos de verano más frecuentes (95⁰F+), eventos de precipitación (nieve o lluvia) más intensos y severos, inundaciones locales, mala calidad del aire interior y exterior (como ozono al nivel del suelo, y humo de incendios forestales).

Equidad: Un proceso y un resultado: un proceso mediante el cual se desarrollan políticas, programas y herramientas para garantizar la eliminación de las disparidades existentes e incluye una participación inclusiva que se ve fortalecido por la diversidad. La equidad se convierte en un resultado una vez que la identidad o las identidades de una persona ya no afecten sus experiencias de la igualdad y su acceso a los servicios.

Eficiencia Energética: El uso de menos energía (electricidad, gas natural, etc.) para realizar la misma función o producir el mismo resultado. Los hogares y edificios energéticamente eficientes usan menos energía para calentar, enfriar y hacer funcionar electrodomésticos y dispositivos electrónicos.

Asequibilidad de la vivienda: La asequibilidad de la vivienda se logra cuando las personas gastan no más de un tercio de sus ingresos en costos relacionados con la vivienda.

Costos relacionados con la vivienda: estos gastos pueden incluir alquiler, hipoteca, facturas de electricidad, gas natural, agua. (Nota: el dinero de esta subvención no está disponible para pagos de alquiler e hipoteca).

Inestabilidad de vivienda: Riesgo inminente de desalojo o ejecución hipotecaria.

Calidad del aire interior: se refiere a la calidad del aire interior y el nivel de contaminantes en relación con la salud y la comodidad de las personas dentro de una casa/edificio. La calidad del aire interior puede verse afectada negativamente por moho, radón, humo, productos químicos u otros contaminantes.

Incluir (inclusivo): es el acto de crear entornos en los que cualquier individuo o grupo se sienta bienvenido, respetado, apoyado y valorado para participar plenamente y ser su yo completo y auténtico. Un entorno inclusivo y acogedor abraza las diferencias y es respetuoso de las palabras, acciones y pensamientos de todas las personas. Incluir implica más que tener una diversidad de personas y representación numérica, sino que implica un verdadero sentido de pertenencia y empoderamiento al participar.

Bajo ingreso/Ingreso medio del área (AMI, por sus siglas en inglés): Categorizarse según el Estándar de Vivienda Asequible por ganar menos del 80 % del ingreso medio del área (https://www.fcgov.com/utilities/income). El ingreso medio del área es el ingreso medio de una área geográfica específica.

Radón: un gas incoloro, sin sabor e inodoro que se descompone en otras partículas radiactivas que pueden asentarse en los pulmones y aumentar las posibilidades de cáncer de pulmón.

Impactos relacionados con el clima: eventos de condiciones climáticas inusualmente severas que pueden causar impactos devastadores en las comunidades y los ecosistemas agrícolas y naturales. A nivel local, estos eventos extremos relacionados con el clima a menudo son de corta duración e incluyen olas de calor, temperaturas extremadamente frías, heladas, fuertes aguaceros, tornados, granizo e inundaciones.
History#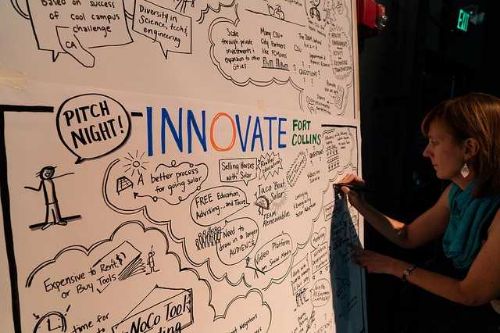 The Innovate Fort Collins Challenge (IFCC) was a City-funded grant program in 2018/2019 that included the creation of an application process, public pitch night competition with community judges, project implementation and follow up reporting. The program hosted three competitive rounds administering $436,000 to 17 pilot projects that benefited and advanced the Climate Action Plan (CAP) goals, community engagement and partnerships, City services and operations and long-term sustainability objectives. Projects primarily focused on energy, transportation, waste reduction and behavior change.
2018/2019 Project Highlights
and

Summary#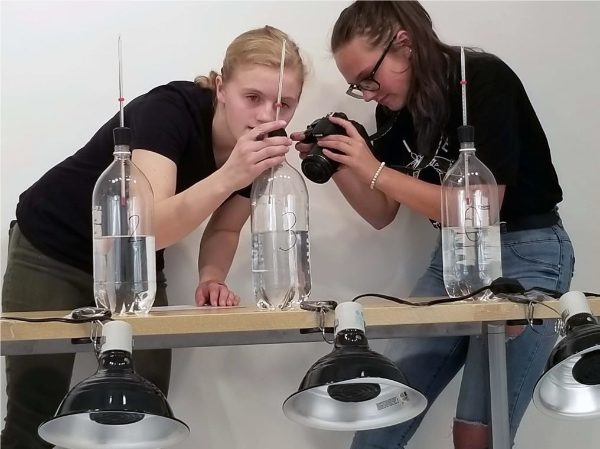 Project partners engaged a diverse group of community members and businesses across the Fort Collins region.
All projects combined reduced an estimated 5,700 Metric Tons Carbon Dioxide equivalent (MTCO2e), equivalent to approximately 650 homes' energy use in one year!
There is potential for an additional 16,000 MTCO2­e reduced over time if all the projects scale up as planned, which would contribute an additional 1% reduction from the 2005 greenhouse gas emissions baseline.
Project participants and partners leveraged 12:1 in private investment ($1.3M).
16 of 17 projects succeeded during their pilot year and many models have since scaled up, increasing their positive impacts over time.
Total greenhouse gas reductions (GHG) for the 2019 project pilot year was approximately 609 MTCO2e.
There is potential for GHG reductions of approximately 14,594 MTCO2e across projects if all actions were to be completed.
A significant private investment was achieved through this grant program leveraging over $1,297,310 from Fort Collins community members, local businesses, non-profits and others.
All projects had triple bottom line benefits to the Fort Collins community and region.
Many of the projects focused on increasing impact through education, awareness, skill building and behavior change. While these type of projects can produce less direct GHG reductions, this focus moves Fort Collins and the region toward the needed change for embracing sustainable lifestyles, encouraging job and industry growth, and the infrastructure and investments needed to reduce our GHG emissions and transition to become a more sustainable community.
Total IFCC 2019 Project Awards: $110,000
Total Leveraged Dollars: $1,308,310
12:1 ratio per City dollar invested
The 2018/2019 competition winners were:#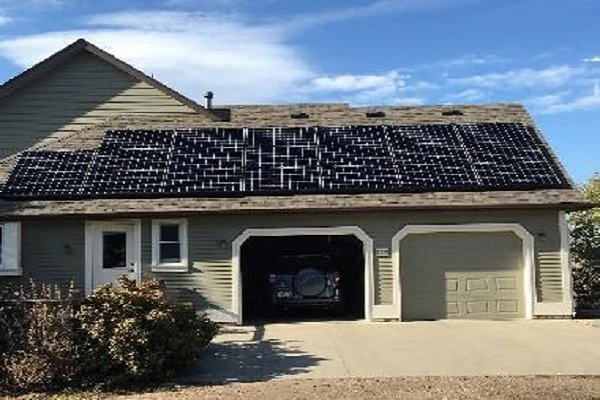 Solar United Neighbors
IFCC Award: $30,000
Leveraged Dollars: $990,570 in private investments, $29,100 in additional grants
$10,000 from other partners = $1,029,670
Year 1 pilot period reductions: 540 mtco2e
Solar United Neighbors (SUN) was awarded $30,000 to support hiring a program director and launch Colorado's first solar co-op. The funding provided critical support to the launch, which included educating and recruiting residents interested in installing solar installations for their homes. The group buying power allowed the solar co-op participants secure a price approximately 25% below the state average. The Fort Collins co-op helped facilitate 48 local installations, totaling 396 kW of solar capacity and nearly $1 million in local energy investment.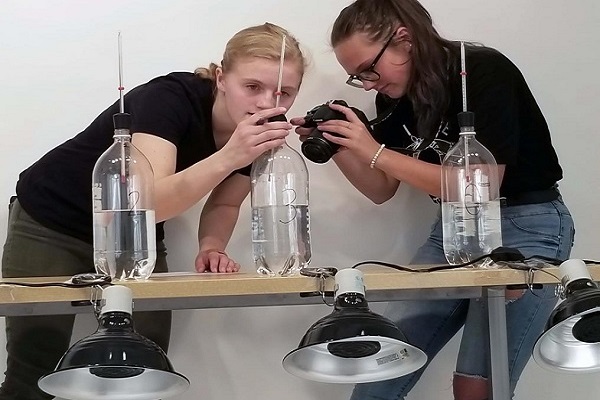 MISSion Innovation by Pretty Brainy
IFCC Award: $10,000
Leveraged Dollars: $31,850 cash, $101,600 in kind donations = $143,455
Pilot Period Reductions: 0 MtCO2e
Potential Reductions: 13,130 MTCO2e
Pretty Brainy was awarded $10,000 to develop and support the MISSion Innovation project, which sought to develop interest, participation and relevant projects with young women innovators and problem solvers to address climate change. This project hosted a 24-hour innovation marathon for climate action and the building of a scalable mobile application to encourage sustainable behavior change. This project successfully engaged 375 individuals, 12 partners and collaborators.
Eco Tool Library by Eco Thrift
IFCC Award: $25,000
Leveraged Dollars: $0
Pilot Period Reductions: 9 mtco2e
The Eco Tool Library (ETL) project received $25,000 and was developed to meet community demand and ambition to reduce consumer waste and increase community resilience through knowledge and tool sharing. As a direct result of the IFCC funds received, the ETL has transitioned from concept to reality, including a built-out storage and office space, an extensive, diverse and rapidly growing inventory of more than 400 tools, and an active and growing membership base. One of the goals of the ETL is to inspire the Fort Collins community to be more collaborative as we aim for greater sustainability in our resource utilization. Individual members have used tools to work on homes, both large and small, vehicles, meet HOA landscaping requirements, and build amazing DIY projects.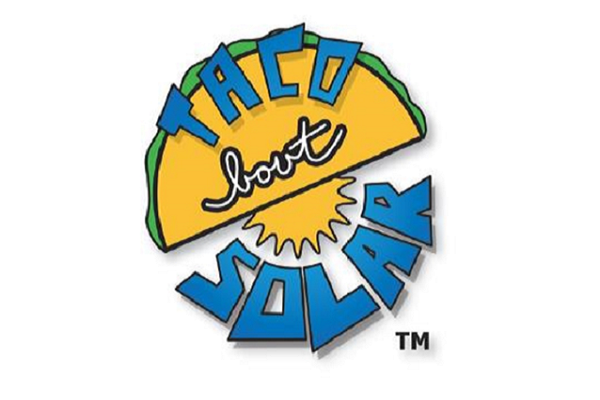 Taco 'Bout Solar
IFCC Award: $8,000
Leveraged Dollars: $11,087 in kind donations
Pilot Period Reductions: 0 mtco2e
Potential Reductions: TBD
The Taco 'Bout Solar project by Renewablue provided neutral, third-party solar education to Fort Collins residents and the real estate community. The main purpose of this project was to create a non-biased resource for homeowners that are considering solar PV and provide them a road map with clear and concrete steps. This roadmap is to assist them in making a good decision on whether solar PV was right for their situation. Another large success is was the Realtor training. The appetite from local Realtors to learn more about solar was huge. Since those trainings, additional solar training classes for Realtors have been developed to meet that demand. This is a great indication that our community is shifting toward a better understanding of the total value of solar in our market.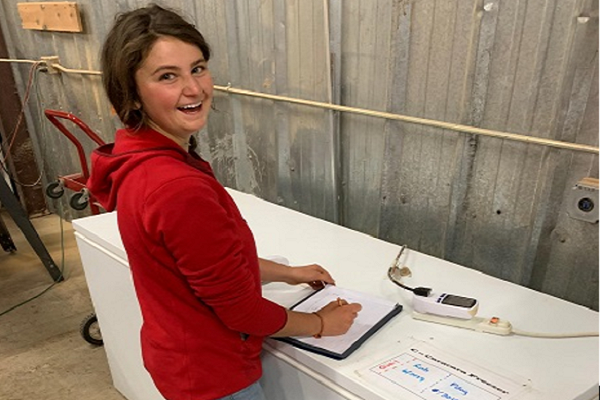 She's in Power by C3E
IFCC Award: $37,000
Leveraged Dollars: $38,000 cash, $86,185 in kind donations = $124,185
Pilot Period Reductions: 0 mtco2e
Projected Reductions through 2020: 13,130 mtco2e*
*Based on 10 full projects implementation
Colorado Clean Energy Cluster Education and Empowerment (C3E) was awarded $37,000 to establish a new component to their She's in Power initiative (SiP) to pilot hands-on, project-based mentorship. Individuals from the clean energy industry were paired with women who will shape the clean energy economy's future. Mentor (Energizer) and mentee (Sparks) teams launched their own Power Projects, each with the goal of measurably reducing greenhouse gases emissions in Fort Collins. Ten distinct projects were developed by 12 Sparks (women high-school aged and older) and 11 Energizers (men and women in the clean energy industry). These projects focused opportunities to increase energy efficiency and renewable energy.