2018 Innovate Fort Collins Challenge Winners Announced
The City of Fort Collins has named five projects winners of the 2018 Innovate Fort Collins Challenge. These projects began in December 2018 and will complete in December 2019.
The projects were selected from an original list of 19 submissions from businesses and organizations proposing solutions to challenges related to waste materials, transportation, energy and behavior change. Final award dollar amounts are pending approval. Finalists participated in a public pitch night on August 30, 2018.
The winning projects are:
The MISSion Innovation project includes hosting a community event for young women ages 14-24 to develop interest, preparation and relevant projects for young innovator and problem solvers to address climate change.

The NoCo Tool Lending Library is a project to address the community demand for a tool lending library to eliminate overconsumption of tools, decrease the amount of material in the landfill and address social equity challenges through low-cost tool access and education.

The Taco 'Bout Solar project will provide neutral, third-party solar education to Fort Collins community members. The strategy is to provide free tacos with free solar information for a winning combination to get curious folks in the room, keep them there, and help them create their path to clean home energy.

She's in Power 3.0 is a new program component for mentors and mentees designed to address two key problems: growing a diverse clean energy workforce and scaling the numbers and types of energy-saving projects implemented in Fort Collins.

To help Fort Collins jumpstart the next wave of solar adoption, Solar United Neighbors proposes to apply a solar bulk purchase model, the solar co-op, to dramatically increase solar penetration by reducing barriers to adoption and cultivating an informed community of solar ambassadors.
Total GHG reductions for the 2018 project year were about 4,500 Metric Tons (MT) CO2e

This is equivalent to taking 959 passenger vehicles off the road for one year, or removing 541 homes' energy use from the electric grid for one year!
Estimated impacts for 2018-2020 are up to 12,300 MT CO2e

In 2020, the 2018 projects will have an approximate .2% contribution toward the year's goal of 20% GHG reduction below 2005 baseline levels

This is comparable to other small-scale City initiatives such as the solar power purchasing program or building energy scoring

All projects contributed to savings
All projects experienced varied levels of success--none failed during the pilot year!
All projects resulted in triple bottom line benefits to the Fort Collins area
Total IFCC 2018 Project Cost: $275,000
Total Leveraged Project Dollars: $65,636
The 2017 competition winners were: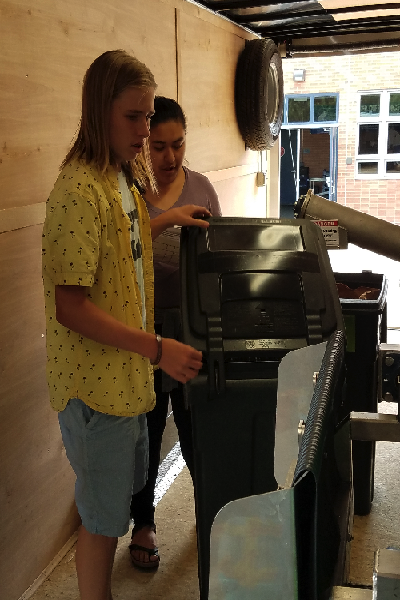 Poudre School District Composting Project
Poudre School District was awarded $40,000 to purchase a compost unit they could host at a local middle school. This type of equipment was new to the U.S. and would allow the school to process food waste from lunches and help meet the District's goal of a 60% waste diversion by 2020.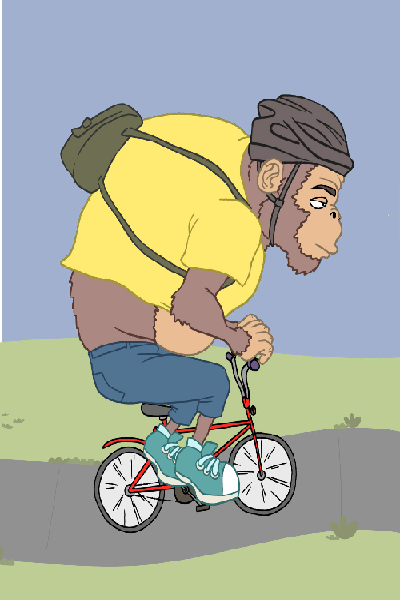 CSU Online Transportation Education Module
CSU proposed developing an online education module for incoming freshman that would provide an engaging platform to educate students on local active transportation options and safe cycling practices. The module would be designed based on best practices for behavior change and included a research component to study the impact of the project.
Insecticycle Composting Project
Insecticycle is a recycling start up business that focused on developing and implementing process improvements for food waste and other organic waste materials. This project focused on growing a laboratory scale processing system using black soldier fly larvae into a pilot scale system capable of demonstrating impact of a new and revolutionary process.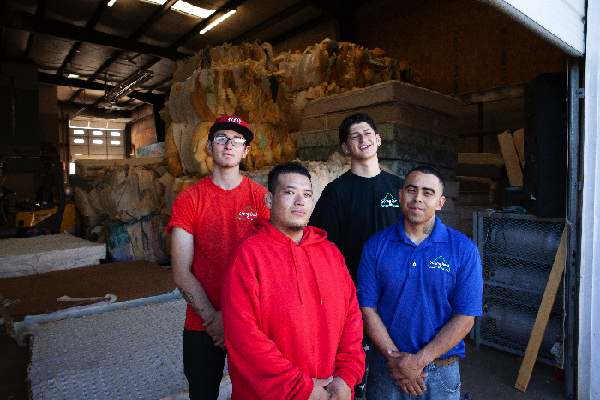 Spring Back Colorado Mattress Recycling Project
This non-profit organization uses a redemptive employment model, which trains and supports men that are re-entering the workforce after struggling with barriers to sustainable living, such as unemployment, homelessness, previous incarceration, or addiction. Spring Back collects and recycles mattress sets, recycling 95% of this material for other useful products.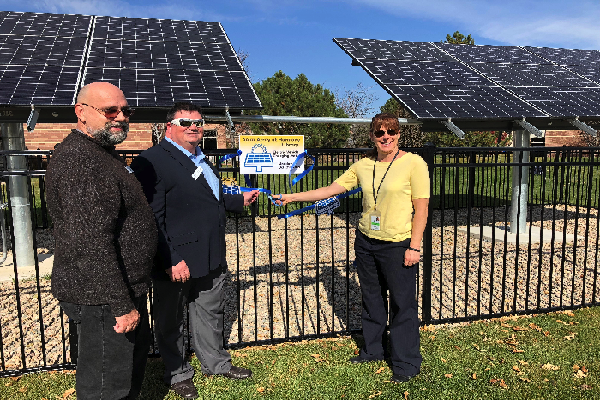 Front Range Community College Solar Learning Project
This project funded the installment by students of a new solar array and two electric vehicle chargers at the Harmony Library. This phase of the project is complete, but the College has additional phases planned that include working with a local non-profit, Pretty Brainy, to provide solar learning workshops with middle- and high-school students.
Innovation Summit Held February 12, 2018
The City of Fort Collins held an Innovation Summit Monday February 12, 2018, to brainstorm challenges and opportunities associated with achieving the community's Climate Action Plan Goals. Areas of focus were energy, transportation, waste reduction and behavior change. The workshop was facilitated by Dr. Roger Firestien of the International Center for Studies in Creativity at SUNY Buffalo.