Mikes Corner: International Cleantech Network visits Fort Collins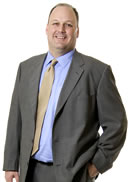 On February 3 more than 120 people gathered in the new Rocky Mountain Innosphere to meet members of the International Cleantech Network. Over four days, the Colorado Clean Energy Cluster (CCEC) hosted tours of a number of high-level energy innovation labs and shared ideas on how to implement strategic clean energy initiatives around the world.
The International Cleantech Network (ICN) is a collaborative network of the worlds leading cleantech cluster organizations. ICN was created to share best practices, provide exchange programs, and leverage clean technology expertise internationally. As the region makes global connections, we see more and more business opportunities and collaboration opportunities with our local businesses.
ICN members include the Colorado Clean Energy Cluster, Copenhagen Cleantech Cluster, Eco World Styria, Research Triangle Region Cleantech Cluster and the Oslo Renewable Energy and Environment Cluster. Recruitment for new members continues in 2011, with potential partners in Germany, Italy, France, Toronto, Canada and Singapore.
These organizations are centers of excellence in renewable energy and showcasing the energetic and innovative organizations of our region was a proud moment. Our international partners were impressed with the depth of expertise and talent, not to mention the excellent craft breweries!
Learn more about the organization: http://internationalcleantechnetwork.net/
Thanks for reading the e-newsletter, feel free to pass it along to others who might be interested.

Mike Freeman
Chief Financial Officer
City of Fort Collins
bWZyZWVtYW5AZmNnb3YuY29t
970.416.2259