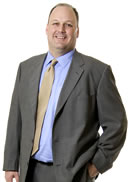 Mike's Corner: Colorados Creative Economy and Uniquely Fort Collins
The State of Colorado Council on the Arts commissioned a study in 2008 to assess the size and economic impact of the states creative industries, which include commercial businesses, artist-entrepreneurs, and nonprofit institutions whose products or services involve artistry, design, aesthetic value or cultural expression.
With a solid base of over 122,000 jobs in almost 8,000 enterprises, the creative industry sector comprises the 5th largest economic cluster of our states economy, right behind IT/telecommunications and biotech/biomedical. Add to that the 64,000 creative occupations that work in businesses not labeled as a creative enterprise, such as designers in manufacturing companies, and it is clear that Colorado has already established itself as a premier creative economy.
understand drivers and impediments to the growth of Colorados creative economy;
explore the linkages with other important clusters, such as renewable energy;
assess our ability to fill the creative sector educational pipeline; and
recommend strategies to take Colorado to the next level as a creative economy.
Because of important economic and cultural impacts in our community, the City continues efforts to retain and grow local businesses in the Uniquely Fort Collins cluster of businesses. To learn more about Uniquely Fort Collins, please visit the Citys website at www.fcgov.com/business or contact me at bWZyZWVtYW5AZmNnb3YuY29t.
Mike Freeman
Chief Financial Officer
City of Fort Collins
bWZyZWVtYW5AZmNnb3YuY29t
970.416.2259