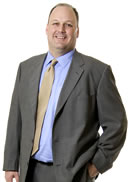 Mike's Corner:
Employment Keeps Downtown Vibrant
Theres a special mix art galleries, eclectic shops and restaurants in Downtown Fort Collins. Year-round, Old Town is a draw for visitors and residents. Its also a great place for private companies, corporate headquarters, and governmental agencies.
Visible or not, these businesses are right off the sidewalks, or up a few stairs in Downtown. Five businesses with the most employees in downtown are New Belgium Brewing Co., First National Bank, Press One Customer Care, ADP Screening and Selection Service, Inc., and Mark Young Construction, Inc.
300+ businesses
3,700 employees
Hundreds of events per year
More than half million people a year visit, shop and dine here
During NewWestFest weekend, $2.5 million is spent in the downtown area
If your company is thinking about relocating or expanding to Downtown, youll be in good company.
Mike Freeman
Chief Financial Officer
City of Fort Collins
bWZyZWVtYW5AZmNnb3YuY29t
970.416.2259