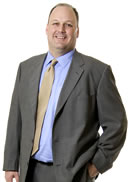 Mike's Corner: Welcome Josh Birks
City Hires New Economic Advisor
This month Josh Birks will join the Citys Economic Health team as the Economic Advisor. Josh has extensive experience in real estate development, financing, and economic impact analysis. His expertise is a great fit with the goals of our Economic Action Plan, and he will help us to diversify the economy, be proactive on economic issues, and build partnerships.
Josh will perform retail analysis and proactively prepare recommendations for the citys retail shopping centers. Hell also analyze urban renewal authority projects and provide support for commercial development projects already underway. Josh will support ongoing efforts to build our targeted industry groups including Clean Energy, Biotechnology, Software, Chip Design and Uniquely Fort Collins.
Were excited to have Josh on board!
Mike Freeman
Chief Financial Officer
City of Fort Collins
(970) 416-2259