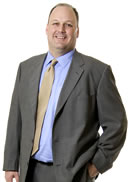 FortZed More Than a Cool Idea
Last year, a diverse group of public and private sector folks joined together and completed a massive grant application to the Department of Energy (DOE). Subsequently, the DOE awarded $6.3 million to be combined with a $4.8 million local match to launch the Zero Energy District or FortZed.
The FortZed project will reduce peak electric load usage 20 to 30 percent in the downtown/CSU area by implementing alternative energy sources, modernizing the technology used to manage the electric grid, and introducing alternative electric generation sources.
This large federal grant is just the first of many significant clean energy related projects that will benefit Fort Collins. The Clean Energy Cluster Board is actively identifying other funding opportunities that will benefit CSU researchers as well as businesses in clean energy. Longer term, the goal is to put Fort Collins on the global map as one of the go to regions for clean energy related businesses, workers, and knowledge.
Mike Freeman
Chief Financial Officer
City of Fort Collins
(970) 416-2259