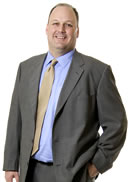 Mike's Corner: Aviation-Related Development on the Horizon
Fort Collins and Loveland recently approved an agreement with Water Valley of Windsor that paves the way for significant upgrades to on-airport facilities and off-airport aviation-related development adjacent to the Fort Collins-Loveland Airport. The agreement provides access to the airport from private land which totals nearly 200 acres.
The developer will create a metropolitan district and will commit 5 mils of property taxes to the Airport which serves as the access fee. The revenue projected from the metro district equals $2.4 million over the first ten years of operation. This new revenue source will allow the opportunity to reduce the direct investment the cities are currently providing. Well keep you informed on any proposed upgrades on the City's Business page.
We hope you enjoy this months Economic Enewsletter.
Mike Freeman
Chief Financial Officer
City of Fort Collins
(970) 416-2259