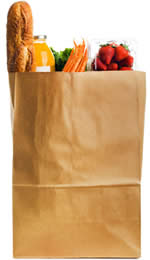 About the Rebate Program
The City of Fort Collins offers a rebate to qualified residents for sales tax paid on food during the previous year. The rebate program runs from August 1 through October 31 each year and is designed to assist low income individuals, families, and seniors who live within Fort Collins city limits. Qualification for the rebate is based on annual household income. Qualified applicants may receive $56 per person in their household.
Qualifications and Instructions (PDF 274KB)

2015 Application available August 2015
The City also offers rebates for utilities and rent OR property tax paid during the previous year. These are available to people who are aged 65 years or older, OR who are disabled, AND who meet the income requirements.
A Fort Collins resident may qualify only for the food tax rebate, or depending on income, age, and disability status, may qualify for all three rebates.
Acerca del Programa de Reembolsos
La Ciudad de Fort Collins ofrece un reembolso para residentes calificados del impuesto a las ventas pagado sobre comida durante el previo año. El programa de reembolso funciona de agosto 1 hasta octubre 31 de cada año y está diseñado para ayudar a individuos familias y ancianos de bajos recursos quienes viven dentro de los límites de la Ciudad de Fort Collins. La calificación para el reembolso se basa en los ingresos anuales del hogar. Los solicitantes calificados pueden recibir $56 por persona en su hogar.
Calificaciones e Instrucciones (PDF 74KB)

La Ciudad también ofrece reembolsos por servicios públicos y renta / impuesto sobre propiedad pagado durante el previo año. Estas están disponibles para personas de 65 o más años de edad, O quienes estén discapacitados, Y quienes cumplan con los requisitos de ingresos.
Un residente de Fort Collins puede que sólo califique para el reembolso de impuesto a las ventas sobre comida, o dependiendo de sus ingresos, edad, y estatus de discapacidad, puede que califique para los tres reembolsos.