NEW Tee Time Booking System
Launch of new system moved until technical issues are resolved. Call pro shop to book a tee time.
Starting January, 2022, the online system used to book tee times will switch from GolfTrac to Lightspeed. Early January, email addresses in the current GolfTrac system will receive a notification from Lightspeed with instructions on how to set up an account.
GolfTrac will continue to take tee times through December 31, 2021. All tee times booked on or after January 2, 2022 will be scheduled by calling a pro shop, until the new booking system is launched.
No Carts: Walking only until further notice
Beginning Monday, December 13, no carts will be allowed during play. The high amount of rounds this season and dry, cool conditions are causing damage to the turf.
Thank you for your patience as we limit cart usage to help preserve the grass for next season.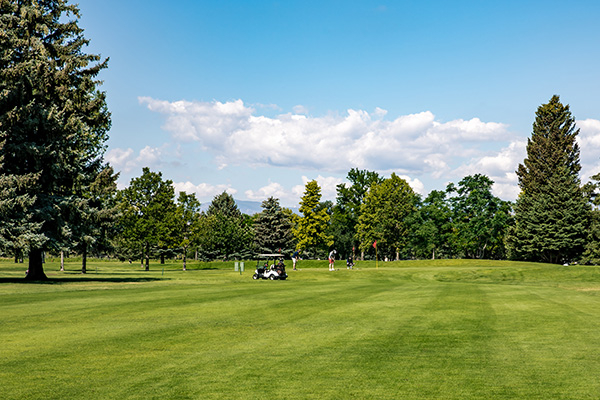 Collindale Golf Course is a championship length, 18 hole golf course situated on 160 acres in southeast Fort Collins. Consistently recognized as having some of the best (and fastest) greens in the state, it is the home of local U.S. Open Qualifying and a perennial favorite for many State amateur events. Collindale also hosts a variety of leagues and tournaments as well as private tournaments. Learn more about leagues and tournaments.
Tee times are accepted 9 days in advance. Course is open dawn - dusk.
Pro Shop hours when course is closed due to course conditions:
Monday - Friday
Saturday & Sunday