Mikes Corner: City Council and City Manager Affirm Commitment to Economic Health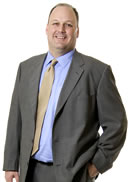 In November, voters approved a sales and use tax increase (2B) which provides new funding for a variety of community priorities, including economic health. On December 14, the Fort Collins City Council approved an amended budget that supports several key initiatives to enhance the economic strategy of the City and update our economic strategy for 2012 and beyond.
Specifically, Council supported an additional $100,000 investment in the Colorado Clean Energy Cluster activities, the Colorado Water Innovation Cluster, and working on establishing an industry group around chip design and manufacturing. They allocated $150,000 to bring in outside assistance to evaluate our current economic health strategy and assist in putting together the next version of the Economic Action Plan. City Council will review the plan in late 2011. The Economic Action Plan is the foundation of the staff workplan and our budget proposals. The existing plan was developed and approved by City Council in 2005 and has served the City well for the past five years.
When combined with the significant investments the City Council is already making in economic health, we are poised for an outstanding 2011 sustaining and supporting a vibrant economy in the community. For more information, please call or email Mike Freeman at bWZyZWVtYW5AZmNnb3YuY29t or (970) 416-2259.
Happy Holidays to you and your families.
Heres to a prosperous New Year!
Thanks for subscribing to the newsletter. Please pass it on to others you think would be interested.

Mike Freeman
Chief Financial Officer
City of Fort Collins
bWZyZWVtYW5AZmNnb3YuY29t
970.416.2259