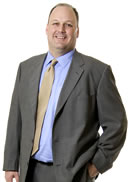 Mikes corner: The Citys Budget: Under Construction
For the past six months, the City organization has been preparing a two-year budget in the face of declining revenues. The current economic situation is difficult for almost all, the City is no exception. The financial forecast for 2010 -2011 indicates a slight increase in revenues, but not enough growth to offset the $8 million reduction in revenue witnessed in 2009. Through public outreach, and conversations with City Council members and staff, the organization is prioritizing programs, services, and staffing needs. Keep up to date on the budget process, and provide feedback for City Council through the website, www.fcgov.com/budget.
The City of Fort Collins is committed to being an open, data-driven organization. We believe that local government should be accountable for our spending. To achieve this, the City has a new online reporting tool where the public can see how each department is spending its budget. See the last article in this issue to learn how to access the site www.fcgov.com/openbook.
While the City is cutting some services, programs, and staff positions, it will continue to fund the most valuable programs, especially those available to local businesses. Read about it under The Climate, Your Business, Our Community.
Thanks for subscribing; please pass the e-newsletter on to those you think might be interested.
Mike Freeman
Chief Financial Officer
City of Fort Collins
bWZyZWVtYW5AZmNnb3YuY29t
970.416.2259