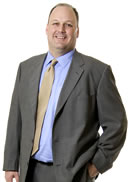 Mike's Corner:
Uniquely Fort Collins
Artistic, cultural and entertainment businesses
Recreational and retail activities
Hospitality-oriented businesses
Independent firms and companies
Galleries
Microbrews
Restaurants
In ongoing discussions with existing and new businesses, what the City hears repeatedly is that these unique businesses support the retention and growth of existing companies. These unique businesses help to sustain our high quality of life and add diversity to our economy. Regions with high quality of life indexes tend to be hubs for high-tech firms, especially entrepreneurial operations, who can locate their business anywhere, but choose quality communities in which to live.
Fort Collins continues to have the competitive advantage over other regions in the country. We have a highly skilled workforce, a world-class research university, mild weather, and a sought after quality of life. Having creative, independent businesses and venues in our community help attract primary employers.
Have fun exploring these sample Uniquely Fort Collins businesses!
Mike Freeman
Chief Financial Officer
City of Fort Collins
bWZyZWVtYW5AZmNnb3YuY29t
970.416.2259