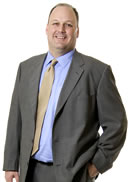 Understanding Private Activity Bonds
The City of Fort Collins is proactively assisting business development with a variety of financial incentive programs. One of those incentives is the use of Private Activity Bonds.
Private Activity Bonds (PABs) are tax-exempt bonds issued by the City of Fort Collins for the purpose of providing financing benefits for qualified development projects. PAB's are used to attract private investment for projects that create high quality manufacturing jobs and that have some public benefit. Public benefits include improved wetlands, installation of utility lines, and construction of roads and pedestrian walkways to and from the development area. The issuance of PAB results in reduced project financing costs because of the exception of federal tax.
If you are a local owner of a manufacturing business and are planning an expansion this coming year, please contact Mike Freeman at bWZyZWVtYW5AZmNnb3YuY29t to see if your project qualifies for tax exempt financing. Several projects are underway in the city that are utilizing this financing incentive, which is great for the community AND supports businesses!
Mike Freeman
Mike Freeman
Chief Financial Officer
City of Fort Collins
(970) 416-2259