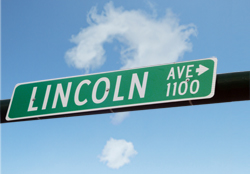 The purpose of the Lincoln Corridor Plan is to develop a compelling vision and to identify and prioritize improvements to the street and surrounding area.
Downloads
Lincoln Avenue Conceptual Design (Preferred Plan, 5/20/14)
Map and Table of Neighborhood Projects (5/20/14)
Neighborhood Advisory Committee (NAC) Meeting #1 Summary (5/27/15)
Lincoln Corridor Plan (5/20/14)
Lincoln Corridor Plan – Appendices (5/20/14)
Lincoln Corridor Plan – Executive Summary (5/20/14)
Lincoln Corridor Plan
You're invited to the Northside Neighborhoods Historical Celebration!
Wednesday, October 21 6 - 7:30 p.m.
City of Fort Collins Streets Facility: 625 Ninth Street, Fort Collins 80524
970.224.6070
Come hear a brief presentation about the history of the Northside Neighborhoods of Fort Collins – Buckingham, Andersonville/San Cristo/Via Lopez, and Alta Vista – and learn how your ideas about that history could be represented in new neighborhood monuments! City planners will be available for questions on upcoming neighborhood improvements and want to hear what you love about this part of our City. Light refreshments will be served; RSVPS are encouraged but not required.
Northside Neighborhood – Historical Celebration – Wednesday, October 21, 6-7:30p
6:00-6:10p – Mix and Mingle
6:10-6:15p – Introduction
6:15-6:45p – Featured Speaker

History of the Northside Neighborhoods
How to Collect Oral History

6:45-6:50p – Oral History Project/Monuments Overview
6:50-7:00p – Closing/Next Steps
7:00-7:30p – Reception
Lincoln Avenue Improvements:
The Lincoln Corridor Plan included a conceptual design for Lincoln Avenue between Jefferson/Riverside and Lemay. Funding has been secured to proceed with a more detailed design ("Final Design"), as well as construction of the segment between the bridge and Lemay.
Final Design will begin in 2015, and construction of the segment just west of the bridge and Lemay will likely begin May 2016 or later. The replacement of the Lincoln bridge over the Poudre River will likely occur within the next 5-10 years.
Neighborhood Projects:
The ten short-/mid-term neighborhood improvements projects identified in the Lincoln Corridor Plan have been funded in the 2015-16 budgets
A new Neighborhood Advisory Committee (NAC) has been created to help implement those projects. Notes from the first NAC meeting are available here.
The Neighborhood Projects include several new sidewalks in the Buckingham, Andersonville/San Cristo/Via Lopez, and Alta Vista neighborhoods. Through the Art in Public Places Program, we are installing pedestrian pavers in those sidewalks with art that celebrates the history of the neighborhoods. Thanks to all of you who submitted art for the pavers; we received over 20 submissions! More on the selected designs soon.
---
Si necesita ayuda con traducciòn o interpretaciòn en Español sobre el Plan Lincoln ("Lincoln Plan"), por favor llame a Claudia Quezeda al 416-2329.
---
CONTACT INFO
Amy Lewin, PE, Senior Transportation Planner
970-416-2040

Josh Weinberg, Senior City Planner
970-224-6070