Hiring Process: Police Services#
Basic Qualifications#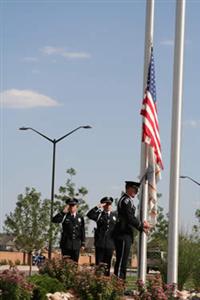 Must be met by the close of the application period (Education requirement must be met by hire date)
Must be 21 years of age.
Must possess a valid drivers license.
Must have a high school diploma or GED and a minimum of 60 semester hours or 90 quarter hours from a college or university that is listed in the U.S. Department of Education Database of Accredited Post-Secondary Institutions and Programs with a minimum 2.0 GPA on a 4 point scale prior to hire date. (Work experience or military service cannot be substituted for this education requirement)
U.S. Citizen or a lawful, permanent U.S. resident.
Must be able to read, speak and understand English.
Disqualifiers#
The following is not an all-inclusive list of instances that may disqualify you from being a Police Officer with Fort Collins Police Services. Other standards may make you subject to disqualification as well.
Felony conviction
Conviction, deferred prosecution or deferred judgment of a misdemeanor within three years of application date.
Any driving arrest or conviction within three years of the candidate's application that involve alcohol, controlled substances, drugs, or other illegal substances
Any pending or prior convictions of, deferred prosecution or deferred judgments for, reckless driving or careless driving resulting in injury within three years prior to application deadline date.
Release or discharge from the Armed Forces of the United States under dishonorable conditions.
Certain misdemeanor criminal convictions, as defined by P.O.S.T., which would affect peace officer certification in Colorado.
Selection Process#
Written Testing
Oral Interview
Job Suitability Evaluation
Integrity Interview
Truth Verification Exam
Physical Agility Test
Background Investigation
Final Interview
Psychological Assessment
Medical Assessment
Drug Screen
The entire testing process takes approximately eight months
Out
Of

Area Applicant Testing#

Applicants who are invited to test, and reside over 200 miles from the City of Fort Collins may be offered the opportunity to participate in an out of area testing week in which several testing components are offered during a condensed time period. If the applicant successfully continues in the process and is invited for a final interview, another week would be scheduled at that time for additional testing components. Ideally, the out of area applicant would only have to travel to Fort Collins twice if they continue to the end of the hiring process. Further information will be provided to out of area applicants who are invited to test with the agency during the open application period.
Questions?#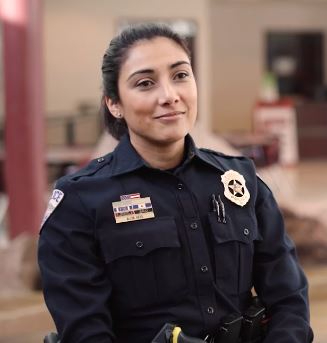 Contact Training Officer Aliya Hess
970-416-2619 | ahess@fcgov.com
I've been an officer with Fort Collins Police Services since 2004. In this time, I've served as a patrol officer, detective, school resource officer and am currently a training officer and recruiter. I work with an exceptional team in the Training and Personnel Unit.

I would love to speak with you about any questions you may have about our amazing agency or community.