About Us: Police Services#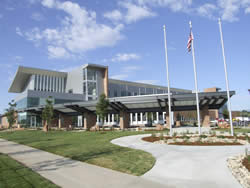 Fort Collins is home to Colorado State University and an award winning public school district. Located approximately 60 miles north of Denver, Fort Collins is consistently recognized as one of the top places to live in the nation.
Fort Collins Police Services is a progressive and professional organization, with 224 sworn officers and 117 professional staff members serving a population of approximately 176,000 people.
Fort Collins Police Services offers a superb salary and benefits package in a profession delivering incomparable job satisfaction, camaraderie, and excitement.
Officer Aliya Hess
Phone: 970-416-2619
Email: ahess@fcgov.com