The City of Fort Collins has a new parks and recreation master plan that provides a road map for new park development throughout Fort Collins. Neighborhood parks strike a balance between passive and active recreational opportunities and serve the needs of residents within walking distance of their homes. Neighborhood park amenities may include internal walking trails, playgrounds, and picnic or seating areas. For more information review the Parks and Recreation Master Plan.
The site of this future park was once Hartshorn Tree Farm, where many of the trees that line Mountain Avenue and Old Town were grown. Developed trees, views of Long's Peak and the nearby foothills make it an attractive location for a future park.
Working in concert with neighborhood residents, an exciting plan for a new park in the Trail Head neighborhood has been developed. Park amenities proposed include: multiuse turf fields, community garden area, playground, walks/trails, and a restroom. Construction on the park is anticipated to begin in 2021.
Trail Head Park Update 10/22/20

With significant neighborhood feedback helping guide the design of the park, generous amenities have been incorporated including a restroom, shelter, playground, play tower, multiuse turf fields, walks/trails, small specialty play feature, potential future community garden and a basketball court. A concrete loop walk will envelop the park and provide access to all park features. Protection of the existing trees on site remains a key component of the park design, in addition to maximizing the views of Long's Peak and the nearby foothills.

At this time, the park project is fully funded, with construction originally scheduled to begin in Fall 2020. However, due to some ongoing irrigation water supply and delivery challenges, park construction has been delayed. The City is analyzing several alternatives for irrigation water delivery to the park site. Options currently being considered include raw water delivery from the nearby Larimer Weld canal, treated well water, or utilizing East Larimer County (ELCO) water. Prior to the start of construction, a long-term water source and delivery strategy to the park site must be identified.

A name for the park is also being developed and will be announced at a future park groundbreaking event. Once a construction start date is identified, notifications will be sent out via Nextdoor and through the neighborhood HOA.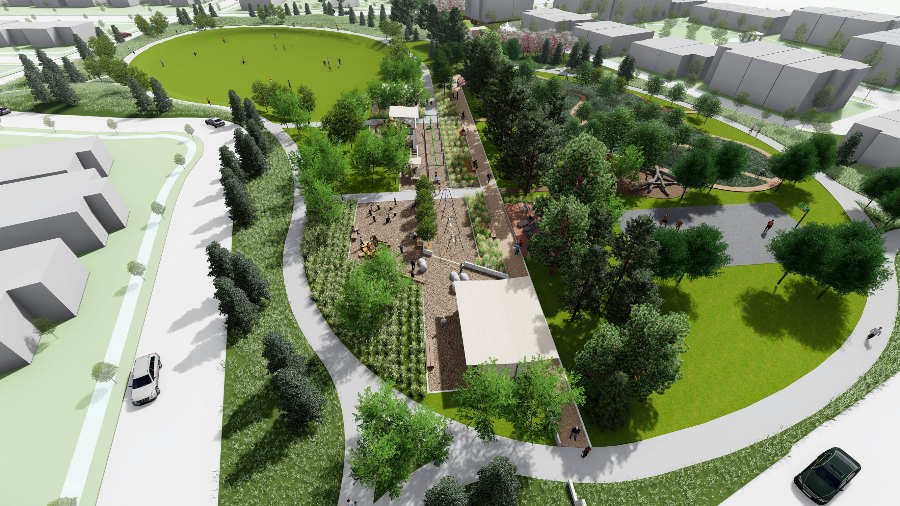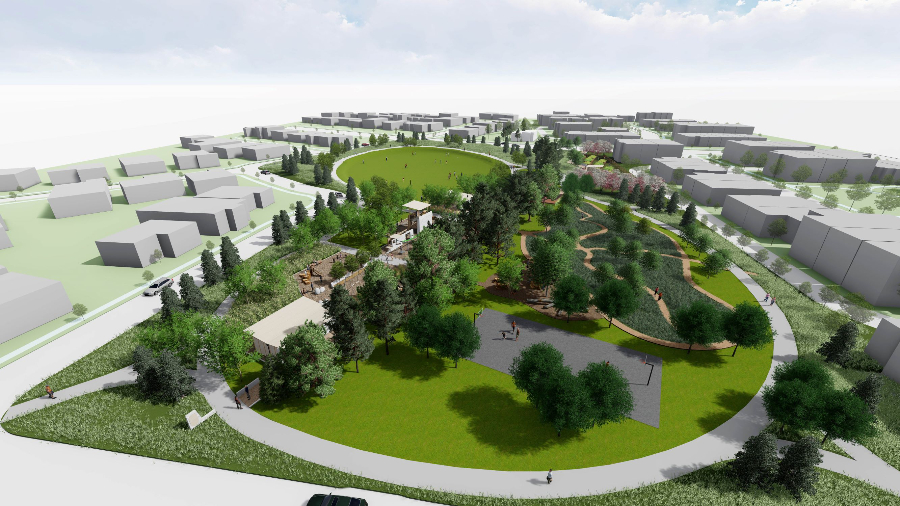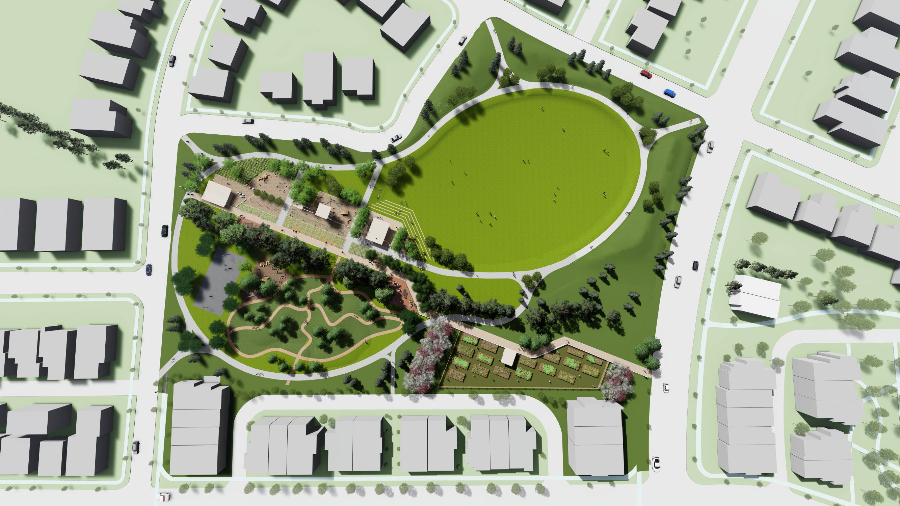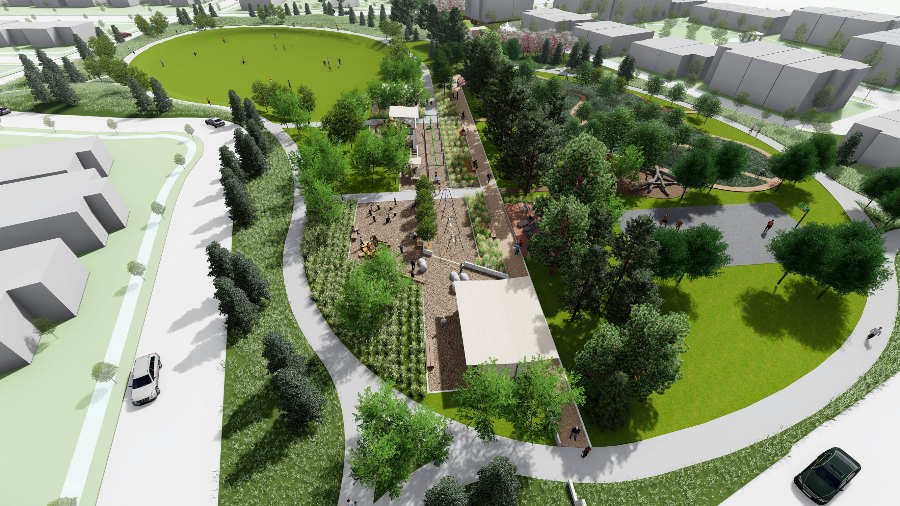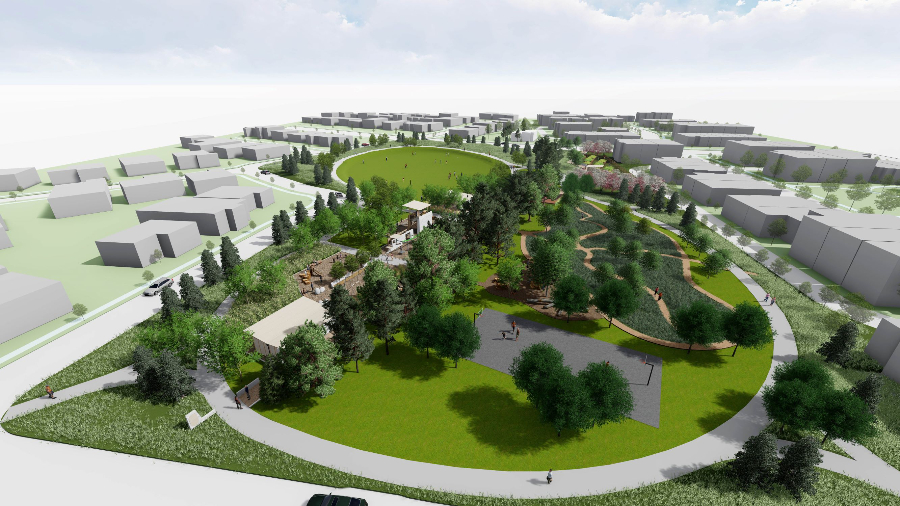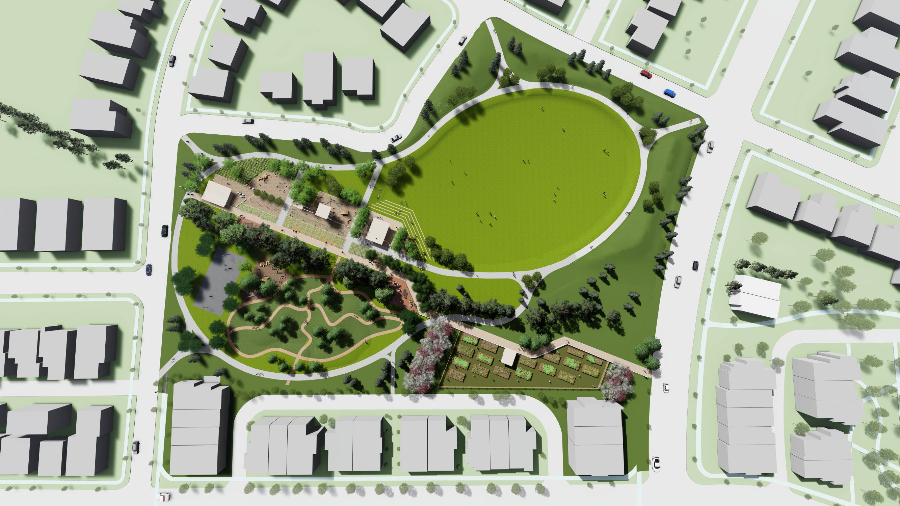 Project Timeline
and

Documents#
Follow us on the progress of the park.
View photos related to the project, including photos taken at the most recent neighborhood meetings.
Review our presentations and supporting documents from the neighborhood meetings to learn more about the project and park concepts.
Northeast Fort Collins is in line to have a new neighborhood park up and running by fall 2020.