Nature Connection
at

New Park
Project Background
Nature in the City works with neighborhoods across the community to help connect people and wildlife to nearby nature. With the City's redesign of the park at Vine Drive and Lemay Avenue, an opportunity popped up for Nature in the City to explore ways to create a neighborhood nature connection in the new park (area shown in orange below).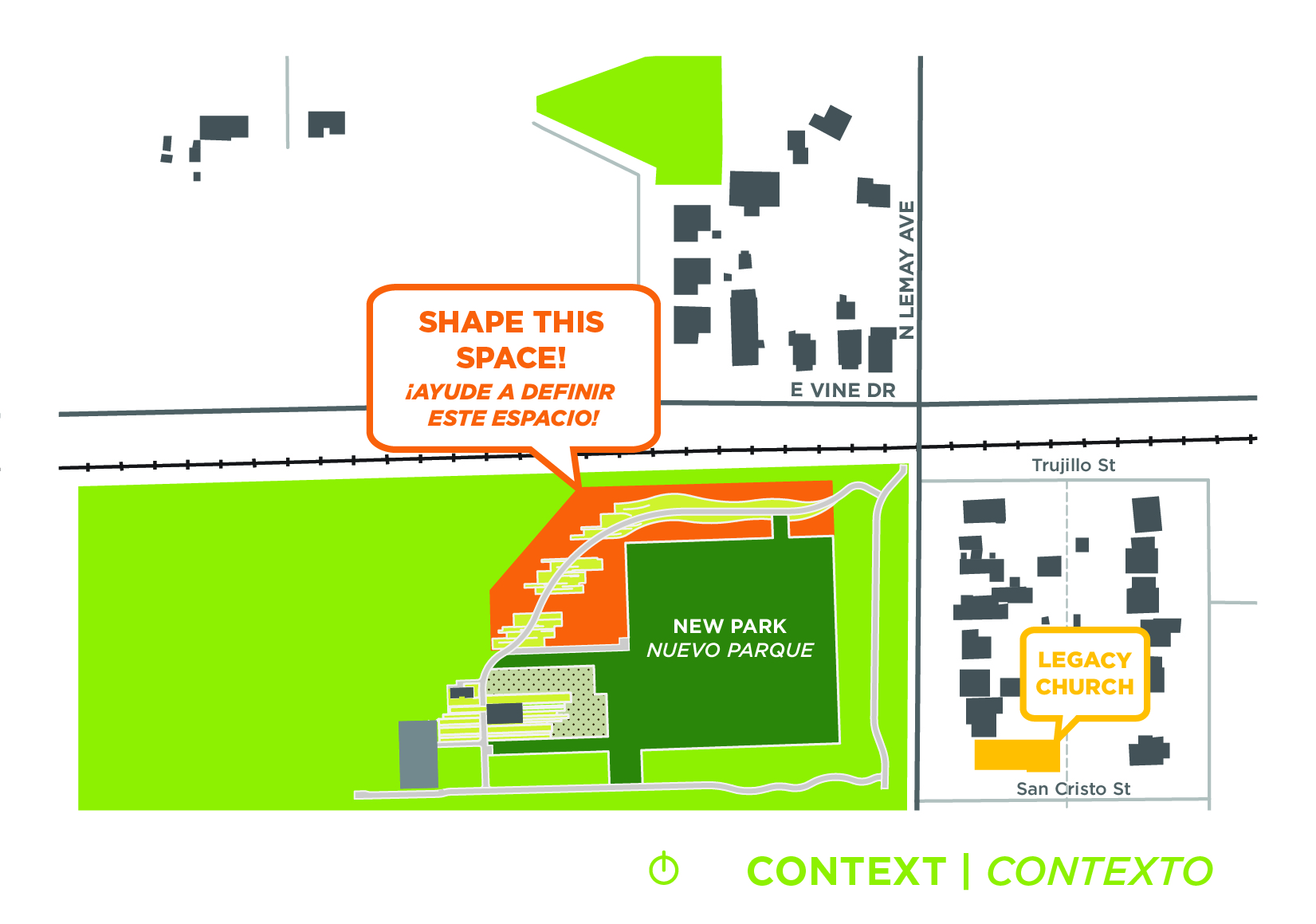 Speak Up
and

Play | 2018 Event

In June 2018, Nature in the City hosted a Speak Up and Play! event at Legacy Church to find out:
if there was community interest in a nature connection, and
what kinds of features neighbors might be interested in to connect to nature.
Postcard invitations were sent to nearby neighborhoods and businesses, announcements were made on neighborhood Nextdoor websites, and flyers were circulated to get the word out about the event. About 45 community members stopped by throughout the evening to enjoy tacos, play, and share their thoughts.
Learn more in the Nature in the City presentation from the June 28 event here.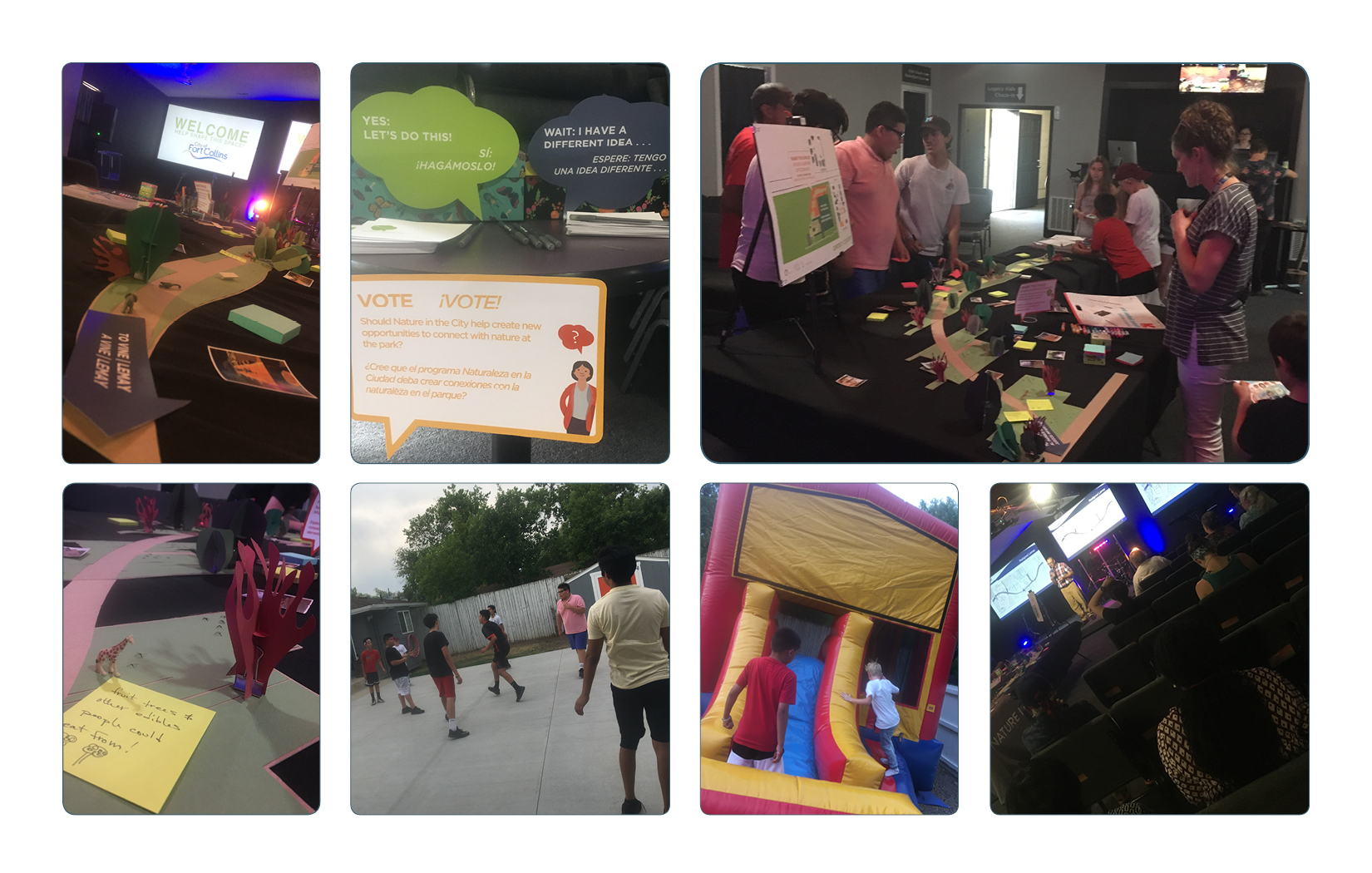 When asked what features they would like to include, neighbors shared the following ideas: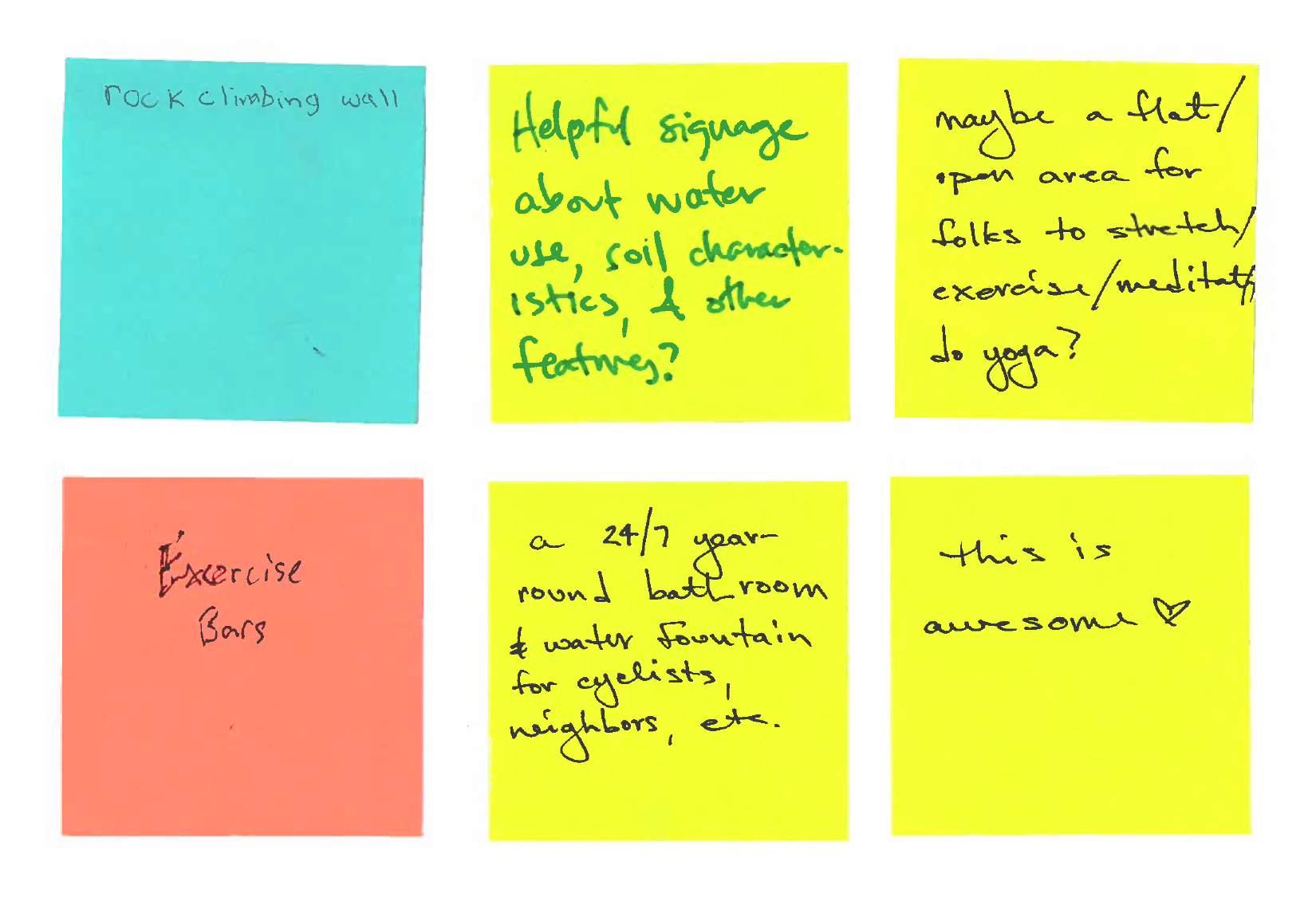 Thanks
for

Speaking Up Online!

We received some very insightful feedback and requests to:
consider a community garden,
keep landscaping and artistic elements natural and simple, and
prioritize safety within the park (e.g. no log tunnels to hide in).
We also shared ideas that are beyond the scope of our program with our colleagues in Park Planning (e.g.: requests for basketball courts, a soccer field, a community swimming pool, a dog park, and a playground).
Since Nature in the City funding must be used to create healthy habitat for people and wildlife, staff will work to integrate the following community-requested features into the project:
Educational/ interpretive signage. Potential topics include: information about designing gardens using native, low-water use plants; pollinators; and local hydrology.
Native plants (e.g. perennials featured in pollinator gardens; fruit-bearing plants; low water use grass).
Trees!
Seating and gathering spaces (both shady and sunny).
Natural sculptures or structures that provide habitat and artistic interest
A community garden (*To be considered as a potential future addition as community sponsorship and management are assessed).