2016 HOA Training Calendar
Josh Weinberg | Neighborhood Services | andlaW5iZXJnQGZjZ292LmNvbQ==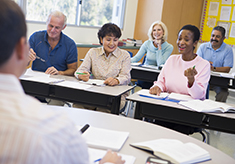 Neighborhood Services partners with other entities to provide trainings to homeowner associations (HOA), HOA board members and property managers.
All classes run from 6-8 pm in the Community Room at Police Services, 2221 Timberline Road and are free to attend but do require registration.

Trainings are provided by HindmanSanchez Law Firm, coordinated by the City of Fort Collins.
Test your knowledge: How Well Do You Know CCIOA and Nonprofit Act - Aug. 23
Ghostly Ghosts, Puking Pumpkins and Hellish Holiday Lights - Are You Ready For the Enforcement Nightmare - Sept. 13
For more information or to register for classes please visit fcgov.com/hoa.
Neighborhood Grants
Melanie Clark | Neighborhood Services | bWNsYXJrQGZjZ292LmNvbQ==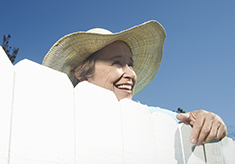 Neighborhood Services is excited to offer grants to Fort Collins Neighborhoods! Neighborhood grants will be available during three cycles in 2016. Grant amounts range from $25 to $500.
Applications will be weighted according to the proposal's ability to foster positive neighbor relationships and build pride in one's neighborhood and community. The number of participants and the amount of additional resources, both time and money, will also be considered.
Applications are currently available online for the second round due by July 6 (for Neighborhood Night Out Events only). The third and final grant round for 2016 will close on October 1 for events occurring after that time frame. Even if you have applied in the past, W9 forms are also required at the time of application.
For more information or to apply please visit fcgov.com/neighborhoodgrants.
Neighborhood Night Out - Register by July 8
Melanie Clark | Neighborhood Services | bWNsYXJrQGZjZ292LmNvbQ==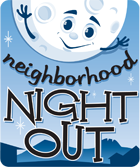 It's that time of year again! This year's Neighborhood Night Out is Tuesday, August 2, and the deadline to register your neighborhood event is July 8.
Neighborhood Night Out is an annual nationwide event that encourages residents to get out in the community, holding block parties and getting to know their neighbors as a way to encourage crime prevention. It's a great way to promote community-police partnerships and enjoy a Fort Collins summer evening surrounded by friends and family.

Apartment communities, businesses, and neighborhoods are encouraged to participate. Events can include block parties, potlucks, cookouts, ice cream socials, bike parades or any other event that brings a community together. The goal is to heighten awareness to crime, strengthen neighborhood spirit, while sending a message to criminals that neighborhoods are fighting back.
Last year there were over 100 events throughout Fort Collins! Whether it's your first time planning the event or you're continuing a tradition on your block, make sure you register your event with us. Hosts receive a t-shirt and goodie bag. As well, your event will be added to a map of all Neighborhood Night Out events. This map is given to police, fire, and City Councilmembers for potential visits.
If you are thinking about hosting an event, there are several steps you can take. First, talk to your neighbors and recruit their help to plan an event. Second, decide the type of event you want to have and determine a time and place for the event. Third, register your event with Neighborhood Services. Finally, spread the word to your neighbors, the more the merrier!
For more information please contact Melanie Clark at 970-416-2351 or bWNsYXJrQGZjZ292LmNvbQ==
Enter For A Chance To Have Bike Education And Fun At Your Neighborhood Night Out Event
Jamie Gaskill-Fox | FC Bikes Program| amdhc2tpbGwtZm94QGZjZ292LmNvbQ==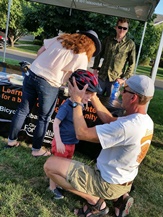 The FC Bikes Bicycle Ambassador Program (BAP) and Safe Routes to School are looking for one lucky neighborhood who is interested in having us do bike-related programming at their Neighborhood Night Out event. We'll do a bike rodeo/obstacle course, helmet giveaways, bike safety checks, helmet decorating and more.
If your neighborhood is interested in having BAP at your event, please complete this application. One lucky neighborhood will be chosen this year. Applications are due by 5 p.m., July 19. The winner will be contacted by July 21.
If you have questions about the application please contact FC Bikes Program Specialist, Jamie Gaskill-Fox at amdhc2tpbGwtZm94QGZjZ292LmNvbQ== or 970-221-6987.
Celebrate Problem Free
Emily Allen | Neighborhood Services | ZWFsbGVuQGZjZ292LmNvbQ==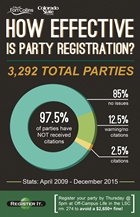 Believe it or not, the warm weather is upon us which means backyard BBQs, outdoor weddings, graduation parties, and more! As you plan for these events, something to consider is how your gathering may have an impact on your neighbors. Many people don't think about the noise their party can generate and find themselves in a position to receive a costly noise citation; a criminal misdemeanor potentially costing over $1000. Don't find yourself in that situation and register your get-together... it's FREE!
The City of Fort Collins encourages residents living within city limits to participate in the Party Registration Program. No, the program is not just for college students! Party Registration gives residents the opportunity to self-monitor; potentially avoiding a costly citation and criminal misdemeanor. As a long-term resident, you may believe that you are doing a good job of monitoring the noise from your party, but how many go around (don't forget the houses that adjoin the backyards) notifying the neighbors of the upcoming event? Look at this program as an insurance policy. If you know that you are hosting a party or event, perhaps it's a wise idea to register and potentially receive a warning instead of having a police officer at your door.

Since the beginning of the program in 2009, there have been over 3,300 registered parties. Of those gatherings, 85% have had no issues; those hosts have made smart decisions that helped to relieve noise and other issues commonly associated with a gathering. 12.5% of registered events have received a 20-minute warning and have successfully eliminated the noise issue and no further intervention was needed. Finally, only 2.5% of registered parties have gone on to receive citations due to issues outside of just noise (fights, fireworks, etc.).
Here is how the program works: hosts register their Friday and Saturday events (additionally, New Year's Eve, St. Patrick's Day, Cinco de Mayo, 4th of July, and Halloween!) in person at the Neighborhood Services Office, 281 N. College Ave by 4:30 p.m. the Thursday before (or earlier!) the get-together. Basic information, such as name, date, location of the event, and phone numbers are collected. Should a noise complaint be received by Fort Collins Police Services, the registered host will be contacted and given a 20-minute warning to end the gathering. If a second noise complaint is received after the 20-minute warning, officers will be sent to address the noise.
Emily Allen is the Community Liaison between the City of Fort Collins and Colorado State University. Reach her at 970-224-6047 or ZWFsbGVuQGZjZ292LmNvbQ==.
Neighborhood Safety Meetings
Adam Ruehlen | Police Services| YXJ1ZWhsZW5AZmNnb3YuY29t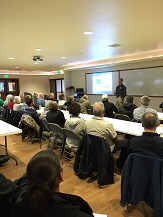 Did you know Fort Collins Police officers are available to attend your HOA/neighborhood meetings? Whether you'd like to discuss specific concerns or just get a better picture of police activity in your area, a member of the Neighborhood Enforcement Team would be happy to meet with your group. Customized presentations can include:
Data about calls for service in your neighborhood
Crime prevention tips & practical strategies for community safety
Opportunities for one-on-one discussion with your local officers
Information about local ordinances & other laws of interest
For more information, please contact Adam Ruehlen at YXJ1ZWhsZW5AZmNnb3YuY29t or 970-221-6549.
Donate Online to Help a Neighbor in Need
Peter Iengo | Utilities | cGllbmdvQGZjZ292LmNvbQ==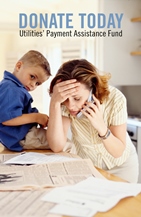 Having the electricity or water turned off for nonpayment is a reality for many Fort Collins Utilities customers in the summer as well as the winter. You can help those in need with a one-time or montly donation to Utilities' Payment Assistance Fund.
One hundred percent of donations to this fund assist families in our community and can help them avoid tough decisions like whether to pay their utility bill or buy food for their children. All donations are tax deductible. To donate online or learn more, visit fcgov.com/paf.
Rainwater Collection Soon to be Legal
Liesel Hans | Utilities | bGhhbnNAZmNnb3YuY29t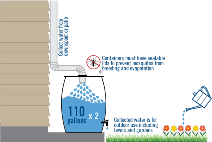 Governor John Hickenlooper recently signed legislation that begins August 10 allowing rainwater collection in Colorado.
Rainwater collection is the process of collecting and putting rainwater runoff to use.
A study by Colorado Stormwater Center showed that rainwater collection does not hinder the supply available to agriculture and other water-rights holders.
Single-family households and multi-family households with fewer than four units can install a maximum of two rain barrels, together totaling 110 gallons. Rainwater must be collected from rooftop downspouts for outdoor use only, including watering lawns, plants and gardens. Untreated rainwater is not safe to drink.
Any container capable of collecting rain from a roof or patio is acceptable. To comply with Colorado water law, it must have a sealable lid to reduce evaporation and prevent mosquitoes from breeding.
For more information, visit fcgov.com/rainwater-collection or call Liesel Hans at 970-221-6877 or V/TDD 711.
Rebates on Lawn and Garden Equipment
Mary Pat Aardrup | Environmental Services | bXBhYXJkcnVwQGZjZ292LmNvbQ==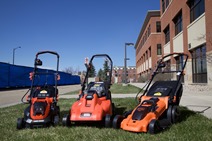 The City wants to help you keep our Front Range air clean this summer. Through July 31, 2016, you can save up to $50 and enjoy the additional benefits that can come from "clean" lawn and garden equipment. For example, many devices require less maintenance and are cheaper to run through the season. You can save in three different ways when you purchase qualifying equipment and/or services from local retailers. You can also recycle properly drained gas powered lawnmowers so it can be disposed of responsibly and clear some space in your garage. Applications are available at the retailer locations or you can print your own, see a list of qualifying equipment and read more about the options to save at fcgov.com/airquality/rebate.
Think Outside the Lawn
JC Ward | Utilities | andhcmRAZmNnb3YuY29t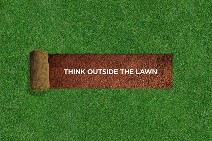 Your lawn care practices matter more than you might think. Rain and sprinklers can wash fertilizer, leaves and grass down the storm drains, directly into rivers and streams. The water is untreated before it reaches local waterways. When too many leaves and grass enter the Poudre River at the same time, it can overwhelm the natural process of breaking down the material. As yard waste piles up in the river, it uses up oxygen that plants and animals need, causes strong odors and leaves a layer of scum on the surface of our water.

It only takes a few simple steps to help protect water quality:
Use the bare necessities. When it comes to fertilizer, use only what you need. Perform a soil test to decide which fertilizer is best for your lawn and follow the application instructions. Use organic and slow-release fertilizers, which plants easily absorb to keep extra nutrients off your lawn.
Make a clean sweep. Sweep up extra fertilizer and sweep or blow grass clippings back onto the lawn to keep nutrients on the lawn. Rake leaves and bag them for disposal instead of blowing them into the street. When you compost leaves and grass clippings, it keeps the yard waste out of landfills and saves money.
Cap it off. Store leftover fertilizer in containers with lids or in covered areas. Take unwanted fertilizer to a household hazardous waste disposal event and never put it with curbside trash.
Learn more lawn care tips to protect water quality at fcgov.com/thinkoutside.
Get the Best out of Your Sprinkler System with a Free Audit
Eric Olson | Utilities | ZW9sc29uQGZjZ292LmNvbQ==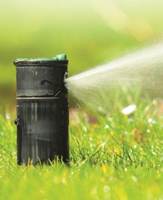 Save water and money this summer with the help of a free sprinkler system audit from Fort Collins Utilities. Inefficiencies are easy to miss, so bring in the experts to make sure your system isn't sending your money down the drain.
Audits take approximately two hours and are scheduled June through September. They inlcude thorough visual inspection of the system, custom watering schedules, and recommend upgrades and repairs. To qualify, participants must live in a single-family home and be a Utiliites customer, including those served water by Fort Collins-Loveland and ELCO water districts.
Sign up today, or leave a message at 970-416-2666 with your name, address, daytime and home phone numbers, and an estimated number of sprinkler zones.
BFO on the Road
David Young | Comm. & Public Involvement | ZHlvdW5nQGZjZ292LmNvbQ==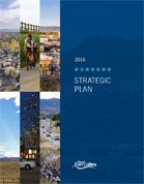 The City of Fort Collins is so interested what you think about how your tax dollars are spent that it is hitting the road throughout the next two months to gather feedback from the community.
This is your chance to have a say in what the budget will look like! As the City embarks on its 2017-2018 Budgeting for Outcomes (BFO) process, a system that focuses on results and priorities, not on cost, we are going to the community asking for feedback on what is important to you.

Come join us from 9-11 a.m., on July 12 at the Senior Center, 1200 Raintree Drive to provide input.
BFO puts citizens and their priorities, not status quo, first and it emphasizes accountability, innovation and partnerships. The City is asking residents to consider, within each of the City's seven Strategic Outcomes, what enhancements, or budget requests, should the City fund?
For those who can't attend, check out Balancing Act, which makes it easy and fun for citizens to allocate dollars to the projects they would like to see funded. Balancing Act is a participatory budget tool that lets users create and submit a complete budget based on what matters to the user.
Beat the Buzz with the Four D's
David Young | Comm. & Public Involvement | ZHlvdW5nQGZjZ292LmNvbQ==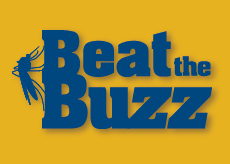 Summer time means fun in the sun. However, while you are outside barbecuing and riding bicycles, make sure to take steps to protect yourself and loved ones from West Nile virus (WNV).
WNV is a disease that is transmitted to humans by mosquitoes. The symptoms of West Nile range from none to very serious. The good news is there are some simple steps you can take to protect yourself. This summer when you hear the buzzing of mosquitos just remember the Four D's: Drain, Dress, DEET, Dusk through dawn.

1. Drain
Mosquitoes breed in water! Drain any standing water in your yard each week. Bird baths, clogged gutters and kiddie pools are common breeding sites.
2. Dress
Wear lightweight, long-sleeved shirts and long pants while outdoors. Spray clothing with insect repellent since mosquitoes may bite through clothing.
3. DEET
Apply insect repellent sparingly to exposed sking. Use an approved repellent according to its label.
4. Dusk through Dawn
Limit time spent oudoors at dusk through dawn, when mosquitoes are most active and feeding.
While there are no guarantees that you will not get WNV, using the Four D's helps minimize the risk. To learn more about WNV and how to protect your family visit fcgov.com/westnile and check out the City's new Heat Maps, which highlight the WNV risk in an easy to view format that is updated weekly.
New Timberline Recycling Center
Susie Gordon | Environmental Services| c2dvcmRvbkBmY2dvdi5jb20=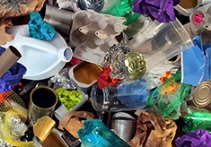 On August 22, the new Timberline Recycling Center will be open. The bins to recylce cans, bottles and paper will move from their location at Riverside Ave. and Prospect Rd. to the new lovation at 1903 S. Timberline Road, and will continue to be available seven days a week during daylight hours. In addition, th new Timberline Recycling Center will include a hard-to-recycle section that will accept metals, wood, yard trimmings, electronics, latex or oil paint, batteries, antifreeze, motor oil, and aggregates such as concrete, asphalt and porcelain. A $5 entrance fee applies to use the hard-to-recycle portion of the site and additional fee will be charged for some materials. Learn more at fcgov.com/recycling/timberline.
Larimer County Wasteshed
Honore Depew | Environmental Services | aGRlcGV3QGZjZ292LmNvbQ==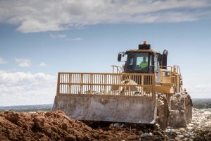 Larimer County and its communities have created a short survey to gather input about the habits and values of County residents related to solid waste. The 5- to 7-minute survey is open through the end of July 2016 and is also available in Spanish. A Regional Wasteshed Coalition, made up of elected officials and staff from the City of Fort Collins, City of Loveland, Town of Estes Park, and Larimer County, is seeking help from residents to address the future of solid waste management. Click here to take the survey. Questions focus on how respondents dispose of garbage, recyclables, food scraps and yard trimmings at home, but also enquire about attitudes and motivations. Results from the survey will be incorporated into a series of facilitated public forums, scheduled throughout the County in September and a follow-up survey is likely in early 2017. For more information on the project and the September 17 10 a.m. to 12 p.m. public forum at the Senior Center, visit larimer.org/wasteshed/.
NoCo Urban Homestead Tour
Korrie Johnston | Gardens on Spring Creek | a2pvaG5zdG9uQGZjZ292LmNvbQ==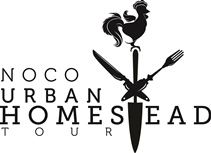 NoCo Urban Homestead Tour
Saturday, July 30 9:00 a.m. - 3:00 p.m.
Cost: $15; Children 12 & under admitted free
Tap into your inspirationby exploring six working homesteads in Fort Collins and Loveland athe self-guided 3rd annual NoCo Urban Homestead Tour. Learn some tricks of the trade while getting inspired for your own home and garden.. Bees, chickens, ducks, greenhouses, hop trellis,, bat house, repurposed and recycled materials, edible gardens and other demonstrations will be featured on this year's tour. Proceeds benefit the Gardens on Spring Creek and Loveland Youth Gardeners. Information and tickets are available at fcgov.com/gardens.
FREE Articles for YOUR Newsletter
Do you need news for your newsletter? How about info on recycling, air quality and snow removal? Remember, you can always copy and paste the articles found here. If you need another format or if you have ideas for more articles, let us know. We hope this makes spreading the word easy!


We are part of Nextdoor, a free social network for neighborhoods.