2016 HOA Training Calendar
Josh Weinberg | Neighborhood Services | andlaW5iZXJnQGZjZ292LmNvbQ==
Neighborhood Services partners with other entities to provide trainings to homeowner associations (HOA), HOA board members and property managers.
All classes run from 6-8 pm in the Community Room at Police Services, 2221 Timberline Road and are free to attend but do require registration.
Trainings are provided by HindmanSanchez Law Firm, coordinated by the City of Fort Collins.
Ghostly Ghosts, Puking Pumpkins and Hellish Holiday Lights - Are You Ready For the Enforcement Nightmare - Sept. 13
For more information or to register for classes please visit fcgov.com/hoa.
Neighborhood Grants
Melanie Clark | Neighborhood Services | bWNsYXJrQGZjZ292LmNvbQ==
Neighborhood Services is excited to offer grants to Fort Collins Neighborhoods! Neighborhood grants will be available during three cycles in 2016. Grant amounts range from $25 to $500.
Applications will be weighted according to the proposal's ability to foster positive neighbor relationships and build pride in one's neighborhood and community. The number of participants and the amount of additional resources, both time and money, will also be considered.
Applications are currently available online for the third and final round for 2016 due by October 1. Even if you have applied in the past, W9 forms are also required at the time of application.
For more information or to apply please visit fcgov.com/neighborhoodgrants.
Sign Placement in the Right-of-Way
Robin MacDonald | Neighborhood Services | cm1hY2RvbmFsZEBmY2dvdi5jb20=
Did you know that the City has rules about sign placement in the public right-of-way and on private property?

You must obtain permission to place signs on private property.

Please do not place signs in any public right-of-way or on property owned by the City including utility and traffic signal poles and boxes and traffic sign posts. Public rights-of-way include streets, medians, alleys, sidewalks and the strip of land between the curb and the sidewalk. Placement of signs in these areas, including election signs, violates the Municipal Code, Sections 17-42, and 23-81.

The best rule of thumb is to place the sign two feet behind the sidewalk. If there is no sidewalk, please place the sign a few feet behind the curb or edge of roadway.

Signs in the right-of-way without contact information displayed are subject to immediate removal. To report illegal placement of signs, call the Nuisance Hotline, 970-416-2200.
Fall Clean Up 2016
Emily Allen | Neighborhood Services | ZWFsbGVuQGZjZ292LmNvbQ==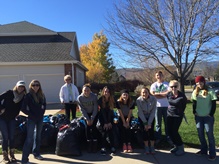 The annual Fall Clean Up partnership program between the City of Fort Collins' Neighborhood Services Office and Colorado State University's (CSU) Off-Campus Life is coming soon. November 5, 2016 will mark 12 years of CSU students providing assistance for City of Fort Collins elderly and/or physically-limited residents needing help with essential outdoor yard work (raking leaves, trimming bushes, etc.).

We are ready to help again this year! If you are an elderly and/or physically-limited resident living within the Fort Collins city limits, who cannot complete the outdoor work nor afford to pay for services, please call (970) 491-2248 to register your project. Projects must be registered by October 14, 2016. Projects must be outdoors, within Fort Collins City Limits, and able to be completed within three hours. You must be home when volunteers are present and provide all necessary supplies (rakes, garbage bags, etc.). Visit ocl.colostate.edu/fall-clean-up ocl.colostate.edu/fall-clean-upfor more information.
Broadband Update
Ginny Sawyer | City Managers Office| Z3Nhd3llckBmY2dvdi5jb20=

The City continues to develop a Broadband Plan that will help ensure affordable, "next generation" high-speed Internet for the community and determine what, if any, role the City could or should have in broadband deployment. The Fort Collins voters supported Ballot Issue 2B last November allowing the City's involvement, direct or indirect, in providing telecommunication services.

The project is now in phase three and the City is reviewing three main options:
Municipal utility/retail model is similar to the model that Longmont, CO is providing. The municipality would build and maintain the physical fiber infrastructure network to pass all premises. The municipality acts as the Internet and voice service provider and manages all customer service.
The general basis is that the municipality builds and maintains the physical fiber network to pass all premises. The private partner or "retailer" is responsible for all other functions/costs such as customer acquisition, connection, Internet service provider and customer service. The municipality is compensated via monthly per passing (connected or not) and/or per connected premises fees.
A franchise model is similar to Google Fiber in Kansas City and Allo in Lincoln, NB. The municipality grants a franchise agreement including terms for franchise fee, premises passed, and construction requirements. End user fees are not specified or regulated other than non-discriminatory pricing. The private provider builds and maintains the physical infrastructure and acts as the Internet provider who manages all customer services.
Each of these models has their own risks and rewards. The City will soon begin to provide more detailed information on the risks/rewards and gather feedback form the community about which option people prefer and at what level of risk they may be comfortable . Uptown Services LLC, a Colorado consulting firm has been involved since late 2015 to provide research on price sensitivity, demand, business models and other aspects to help create a well-informed approach. Read the full update, including descriptions of the current options, in the August 23rd Council Memo here: http://bit.ly/2c8LwcE
You can also subscribe to updates here: fcgov.com/broadband
Come Play in the Street!
Nick Heimann | FC Bikes Program| bmhlaW1hbm5AZmNnb3YuY29t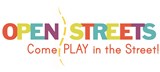 Come Play in the Street! Bring your bikes, family, friends, and fun to Linden & Redwoods for a two-mile stretch of street free of cars and open to people. This free and family-friendly event is scheduled for Sunday, September 18 from 10 am to 3 pm, Old Town Square to Willox Lane. Five activity hubs will help connect you with local businesses and plenty of open space in between for you and your family to play however you like!
Come Ride With Us!
Nick Heimann | FC Bikes Program| bmhlaW1hbm5AZmNnb3YuY29t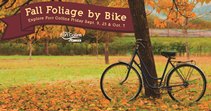 Come ride with us to check out Fort Collins' favorite fall colors with Friday Foliage by Bike Rides. Register for one or more of free, family-friendly ridges to leave 215 N Mason St at 5:30pm on Friday September 9, 23 and October 7. Helmet and bikes required, but contact FC Bikes to make arrangements if necessary. Risdes will be 5-7 miles in length, or about an hour in duration and led by Bicycle Ambassadors. Visit Bike Autumn to register.
Halloween Enchanted Garden
Korrie Johnston | Gardens on Spring Creek| a2pvaG5zdG9uQGZjZ292LmNvbQ==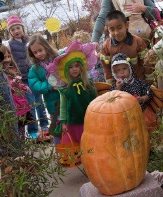 Halloween Enchanted Garden
Saturday, October 29 - 10am to 2pm
Gardens on Spring Creek, 2145 Centre Avenue, Fort Collins
Planned especially for children ages 2-8 years.
$5 per child, parents admitted free
Tickets at fcgov.com/gardens
The Gardens on Spring Creek is delightfully transformed into a Halloween Enchanted Garden for just a single day of the year! This event is one of the only candy-free Halloween celebrations in Fort Collins. Take part in a day filled with a talking pumpkin, pirate bowling, Mad Scientist Experiment Zone, crafts and games, prize bins, and several furry friends. Wear a costume and be ready for some magical (never frightening) fun!
Nature's Harvest Fest
Zoe Shark | Natural Areas| enNoYXJrQGZjZ292LmNvbQ==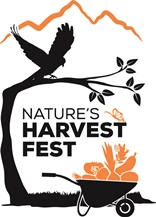 Saturday, September 10, 9am - 2pm
Gardens on Spring Creek, 2145 Centre Ave.
Celebrate adventures in NoCo's big backyard with cooking and urban homesteading workshops, two butterfly releases, tastings of fresh produce, a marketplace full of local artisans and food producers, entertainment, kids' nature activities and food vendors. No registration required, a $2 per person suggested donation is appreciated.
Seeking Nature in the City Project Partnerships
Zoe Shark | Natural Areas| enNoYXJrQGZjZ292LmNvbQ==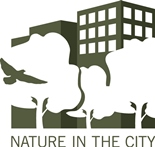 The Nature in the City program wants to hear ideas that would make a difference in your neighborhood! Project partnerships are sought that protect and restore importatnt wildlife habitat, give all residents of Fort Collins access to nature within a 10 minute walk, or shift neighborhood landscapes to more diverse forms. Funding and planning support is available for projects such as pollinator gardens, wildlife habitat restoration efforts, and construction of trails to better connect a neighborhood to nearby nature. Projects can be located on private or City-owned properties. For more information and to submit your project, go to fcgov.com/natureinthecity. Applications are due October 31.
Fort Collins Utilities Offers Double Rebates on Appliances and Fixtures Through December
Lisa Gardner | Utilities | bGdhcmRuZXJAZmNnb3YuY29t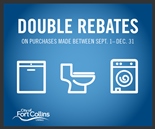 Are you making upgrades around the house to be more efficient? Fort Collins Utilities is offering double rebates on qualified appliances and fixtures from September through December to help residential customers save money on utility bills.
Residents looking to get rid of an older refrigerator or freezer can receive a bill credit of $70 (regularly $35) for recycling their appliance. Residents purchasing qualified ENERGY STAR ® dishwashers will recieve a bill credit of $50 (regularly $25) and those purchasing clothes washers will receive a bill credit of $100 (regularly $50).
Utilities water customers may qualify for double rebates on WaterSense ® toilet purchases. Receive $100 or $150 (regularly $50 or $75) for replacing and recycling up to two toilets per qualifying account.
Purchases must be made from Sept. 1 through Dec. 31, 2016, and applications submitted by Jan. 15, 2017, to receive the double rebates. Refrigerators or freezers for recycling must be scheduled for pickup between Sept. 1, 2016 and Jan. 31, 2017.
Applications and qualification details are available at participating retailers and fcgov.com/rebates-programs. For more information, call 970-212-2900, email PGFjbGFzcz0=">dXRpbGl0aWVzQGZjZ292LmNvbQ== or V/TDD 711. Aids and services are available for persons with disabilities.
Free Household Hazardous Waste Collection Event, Sept. 10
Lisa Gardner | Utilities | bGdhcmRuZXJAZmNnb3YuY29t
Community members can dispose of their hazardous wastes for free at the City of Fort Collins household hazardous waste collection event, Saturday, Sept. 10, 9 a.m.- 3 p.m., City of Fort Collins Streets Facility, 625 Ninth St. Online map: fcgov.com/hazwaste The event provides residents the opportunity to go through their garages, kitchens, bathrooms and storage sheds and dispose of old or extra chemicals and other hazardous materials in a safe and environmentally responsible manner. Commercial and industrial wastes will not be accepted.
Accepted Items (non-leaking)
pesticides
painting products
household batteries
compact fluorescents
cleaning and automotive products
vitamins and supplements
personal care products (hair products, lotions)
mercury-containing items (thermostat and appliance switches, thermometers, button-shaped batteries)
Items Not Accepted
tires
e-waste
asbestos
explosives
pharmaceuticals**
bio-waste (needles, bandages)
commercial and industrial waste
Visit fcgov.com/recyclingcenters for disposal options for non-accepted items.
**Pharmaceuticals – Safely dispose of unwanted or expired medications at Fort Collins Police Services, 2221 S. Timberline Rd., weekdays, 8 a.m.-8 p.m., and weekends, 8 a.m.-6 p.m. Items not accepted: needles/sharps, oxygen containers, mercury thermometers, pressurized canisters, chemo/radioactive substances or illicit drugs.
When packing and transporting hazardous products, be sure to follow these safety tips:
Store items upright in boxes or tubs (do not bring them loose in bags).
Place similar items together (do not stack or pile on top of each other).
Ensure containers are sealed and not leaking.
Store acids and oxidizers separately, away from each other as well as other hazardous products.
Keep items away from children and pets.
Residents also may take their hazardous products to the Larimer County's Household Hazardous Waste Facility, located at the landfill on South Taft Hill Road (hours and details at larimer.org/solidwaste/haz.htm).

For more information, visit fcgov.com/hazwasteZmNnb3YuY29tL2hhendhc3Rl, email PGFjbGFzcz0=">dXRpbGl0aWVzQGZjZ292LmNvbQ==, call 970-212-2900 or V/TDD 711. Learn about additional disposal options at fcgov.com/recyclingcenters.
FREE Articles for YOUR Newsletter
Do you need news for your newsletter? How about info on recycling, air quality and snow removal? Remember, you can always copy and paste the articles found here. If you need another format or if you have ideas for more articles, let us know. We hope this makes spreading the word easy!


We are part of Nextdoor, a free social network for neighborhoods.