Neighborhood News
Neighborhood Meetings
Katherine Bailey | Neighborhood Services | TlNQcm9ncmFtc0BmY2dvdi5jb20=
This August, the City of Fort Collins Neighborhood Services and Colorado State University will partner to provide an annual neighborhood check-in meeting for the communities surrounding the CSU campus. Meeting information to be covered includes: Police/Neighborhood Enforcement Team information (including CSU Police), Code Compliance and potential code changes, Student Conduct Services, key upcoming events that impact these specific neighborhoods, and more. The information will be presented on August 7th and August 16th at 6:00-7:30pm (locations to be determined) and will be the same on both days, to try to include as many vacationing residents as possible. Postcards will be mailed out in advance inviting neighbors. For more information, please contact Katherine Bailey at TlNQcm9ncmFtc0BmY2dvdi5jb20=.
Tracks & Trails
Alex McHenry | Natural Areas | YW1jaGVucnlAZmNnb3YuY29t
This booklet is your guide to free activities on City of Fort Collins Natural Areas , now- October! Activities include programs for kids, teens, families, and seniors, night hikes, art classes, history walks, presentations by scientists studying natural areas, and more! New this year, registration is required for all activities. Register using Engage (you must login or create an account).
Summer Concert Series
Ashley Ruffer | Recreation | YXJ1ZmZlckBmY2dvdi5jb20=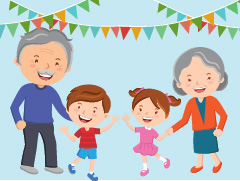 Enjoy live music on the backyard patio at the Fort Collins Senior Center during the Summer Concert Series! Come for a night of dance and romance with Off the Clock on Friday, July 21 from 7-9 p.m. Enjoy classic rock and country music from the 50s, 60s, and 70s. Come back again on Friday, August 18 from 7-9 p.m. for a night of acoustic swamp groove, and the soulful singing of Liz Barnez. Tickets may be purchased here or by calling 970.221.6655.
Fall Recreator Release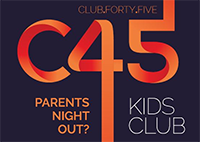 Recreation | cmVjcmVhdGlvbkBmY2dvdi5jb20=
The fall Recreator is almost here! This season's edition is one of a kind with its pickleball feature. Read more about the exciting game, and the featured pickleball players in this issue. Avoid getting yourself in a pickle, and mark your calendar for registration now! Registration for fall programming begins at 7 a.m. on Thursday, August 3. Those with a Senior Center membership can register early, on Tuesday, August 1 at 7 a.m. To register for fall programming, visit fcgov.com/Recreator or call 970.221.6655.
Picnic in the Park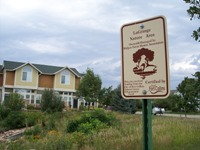 Ashley Ruffer | Recreation | YXJ1ZmZlckBmY2dvdi5jb20=
Picnickers of all ages are invited to City Park on Wednesday, August 16 from 11 a.m.-1 p.m. to enjoy great food, entertainment, games, walks around the lake, and meeting new friends. No registration is required, however a $3 donation is suggested. Call 970.221.6655 for more information.
Pooch Plunge
Jami McMannes | Recreation | am1jbWFubmVzQGZjZ292LmNvbQ==
What better way to spend one of the last days of summer than with your pooch at the pool. For one day, dogs run the show at City Park Pool. Dogs and their humans will be welcomed into the pool for an afternoon of swimming. Mark your calendars for Sunday, August 27 from 4:30-7 p.m. For more information and to register, visit fcgov.com/recreation.
Free Sprinkler Audits
Kelly Doyle | Utilities | a2RveWxlQGZjZ292LmNvbQ==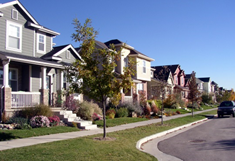 Save water and money this summer with the help of a free sprinkler system audit from Fort Collins Utilities. Inefficiencies are easy to miss, so bring in the experts to make sure your system isn't sending your money down the drain.
Audits take approximately 90 minutes and are scheduled June through September. They include a thorough visual inspection of the system, custom watering schedules, and recommended upgrades and repairs. To qualify, participants must live in a single-family home and be a Fort Collins Utilities, Fort Collins-Loveland or ELCO water district customer.
Sign up today at fcgov.com/sprinkler-audit.
Follow the Flood We Remember 1997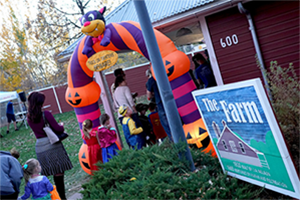 Michelle Finchum | Utilities | bWZpbmNodW1AZmNnb3YuY29t
This July marks the 20th anniversary of the 1997 Spring Creek Flood and provides an opportunity to remember the past and learn more about how Fort Collins is more resilient to future floods.
What caused the flood? The simple answer is too much rain. The total rainfall on the west side of Fort Collins during the 31-hour storm was 14.5 inchesour average rainfall for an entire year. The intense rainfall resulted in a greater than 500-year flood, which is a flood that has a 0.2 percent chance of being equaled or exceeded in any given year.
The devastating flood resulted in five lives lost, $200 million in damages, and approximately 2,000 homes and businesses damaged. In addition to flooding, there was a train derailment, a gas explosion and fires in a flooded mobile home park. It was the most damaging flash flood to hit Fort Collins to date.
Mark your calendar for two upcoming events to remember the 1997 flood.
Remembrance Ceremony - July 28, 6:30 7:30 p.m.
Join us at Creekside Park, 1817 S. College Ave., to honor the victims, first responders, staff and community members were involved with the Spring Creek Flood.
Follow the Flood - July 29, 10 a.m. 2 p.m.
Come to Spring Park, 2100 Mathews St., for a flood education day. This family-friendly event will include hands-on educational booths, bike tours along Spring Creek, walking tours, presentations, demonstrations and food trucks.
For more information, visit fcgov.com/follow-the-flood.
2017 Multicultural Community Retreat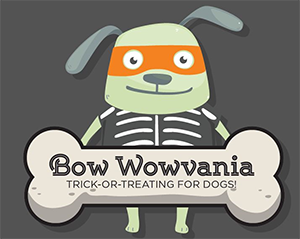 Sue Beck-Ferkiss | Sustainability Services | c2JlY2tmZXJraXNzQGZjZ292LmNvbQ==
Registration is now open for the two-day Multicultural Community Retreat September 8-9 sponsored by Diversity Solutions Group, the City's Social Sustainability department, Front Range Community College, Colorado State University and the Poudre School District. The deadline to register is August 19.
Village on Redwood
Janet Freeman | Sustainability Services | amZyZWVtYW5AZmNnb3YuY29t
As part of the City's efforts to encourage the construction of more affordable housing, the City Council in June waived $100,000 in fees for the Village on Redwood, a Housing Catalyst development east of College between Conifer Street and Willox Lane. Council waived fees for the portion of the 72-unit multi-family apartment complex that is slated for households with incomes no higher than 30 percent of Area Median Income or $24,600 for a family of four.
Innovate Fort Collins Challenge
Katy Bigner | Sustainability Services | a2JpZ25lckBmY2dvdi5jb20=
Join the competitors for the final round of the Innovate Fort Collins Challenge at the public pitch night August 3. Finalists will pitch their innovative ideas to help support the community's Climate Action Plan through transportation, waste material and energy projects. Reservations will be required. Watch for information at http://www.fcgov.com/innovate.
Save your Food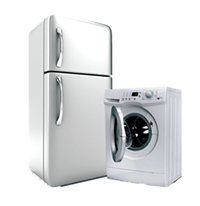 Honore Depew | Sustainability Services | aGRlcGV3QGZjZ292LmNvbQ==
In Fort Collins, food waste makes up approximately 23 percent of what residents throw in their trash. It's not just banana peels or chicken bones often it's whole foods and ingredients that get tossed without being consumed. Read more about food waste at http://www.fcgov.com/recycling/saveyourfood.php.
Ride the Pitkin Bikeway
Tessa Greegor | FCMoves | dGdyZWVnb3JAZmNnb3YuY29t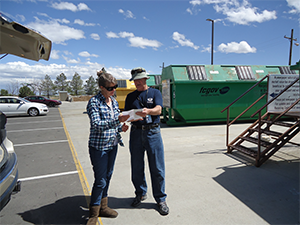 Riding a bike from Overland Trail to Riverside Avenue is about to get easier thanks to the new Pitkin Bikeway a 5-mile east-west bike route traveling along comfortable neighborhood streets with unique bicycle and pedestrian crossings (called Toucans) at the major intersections. From the west, the Pitkin Bikeway traverses Clearview, Castlerock, Springfield, Pitkin and Lory streets, with bicycle wayfinding to guide bicyclists along the way.
Look for Toucan crossings at the intersections of Clearview Ave. and Taft Hill Rd., Springfield Dr. and Shields St., and Lory St./Pitkin St. and Lemay Ave, which offer a dedicated crossing for people on bikes and pedestrians by introducing new signals, striping, dedicated bicycle signals, and push buttons to activate the signals. These upgrades help to reduce common crashes between bicycles and motor vehicles by moving bicycles to the middle of the street and restricting certain motor vehicle movements at the intersections.
Take a ride on the low-stress Pitkin Bikeway and enjoy the upgrades to the corridor, and mark your calendars for September 17, the City's next Open Streets event along the Pitkin Bikeway. Visit fcgov.com/pitkinbikeway for more information.
Walk & Wheel Skills Hub Launch August 30
Tessa Greegor | FCMoves | dGdyZWVnb3JAZmNnb3YuY29t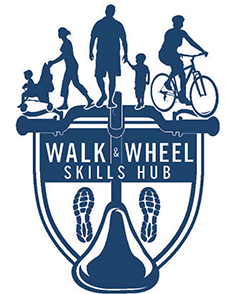 Join the community on Wednesday, August 30 to celebrate the launch of Fort Collins' Walk and Wheel Skills Hub. The Skills Hub is a "miniature city," complete with streets, bike lanes, a roundabout, traffic signs and other unique infrastructure. Families, adults, and children can all use the Hub to practice safe cycling and walking skills. FC Bikes and Safe Routes to School will host formal classes and public drop-in sessions at the Hub, while anyone is welcome to use the facility year-round.
The Hub also brings together other innovative demonstrations, partnerships, and Fort Collins initiatives. For example, the Skills Hub will include a Nature in the City project with native landscaping, and will integrate Art in Public Places installations throughout the site.
Celebrate the opening of this uniquely Fort Collins project on August 30, from 5 p.m. to 7 p.m., at the parking lot at 1600 W. Drake Rd., at Dunbar Ave. and W. Drake Rd. Visit fcgov.com/fcbikes for more information.
FORTitude 10K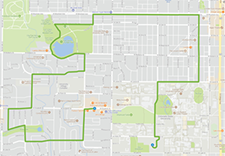 Jan Sawyer | PDT Administration | anNhd3llckBmY2dvdi5jb20=
On Labor Day, September 4, 2017, the inaugural FORTitude 10K will take runners on a scenic course through Fort Collins passing landmarks like City Park and the Colorado State University campus, as well as weaving through many classic Fort Collins neighborhoods. The race begins west of Shields on Elizabeth Street, and will finish at the newly completed Sonny Lubick Field at CSU Stadium. The first wave of runners will leave the starting line at 8:00 a.m. and the race will end with the Pro Race finish in the stadium at 11:00 a.m. The finish line celebration will include a Salute to First Responders.

The FORTitude 10K was developed by Colorado State University, The City of Fort Collins, Visit Fort Collins, the Fort Collins Chamber of Commerce, and BolderBOULDER, Inc. to showcase the community and people of Fort Collins. As one of the most respected names in road racing, BolderBOULDER, Inc. has staged the BolderBOULDER Memorial Day 10K Classic for nearly 40 years, which has been named America's All-Time Best 10K by Runners World. The FORTitude 10K is BolderBOULDER, Inc.'s first race outside of Boulder, Colorado.
For more information about the FORTitude 10K Labor Day Classic visit www.fortitude10k.com
CSU Football News
The excitement of football on the CSU campus returns in 2017 for the first time in 49 years! Six home games beginning with the inaugural contest Aug. 26 comprise the 2017 home schedule. Alongside the events will be a weekend full of events both on campus and in the community to celebrate CSU and Fort Collins. A team of CSU and City experts have worked diligently for nearly two years to build a comprehensive plan for game day operations to effectively manage parking, multi-modal traffic (car, pedestrian, bike) and transit. Throughout the campus and community, groups and individuals are working hard to assure the finest game day experience to be found! For schedule, ticket, parking, tailgating and traffic information, please visit CSURAMS.com/football/gameday. If you have questions about game day, please contact CSU by emailing: Z2FtZWRheWV4cGVyaWVuY2VAY29sb3N0YXRlLmVkdQ== Go Rams!
Community Welcome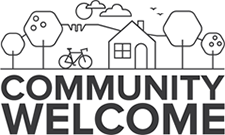 Lindsay Mason | Off-Campus Life | TGluZHNheS5tYXNvbkBjb2xvc3RhdGUuZWR1
Fall is here: Community Welcome Every year, just prior to the fall semester, the City of Fort Collins and Colorado State University collaborate to foster positive community relations between new students and long-term residents of Fort Collins. Volunteers visit more than 2,000 of the residences that surround the CSU campus and chat with neighbors about various topics. Often, this event serves to raise the community's awareness of new and existing ordinances in Fort Collins. This year's Community Welcome is set to take place Wednesday, August 23, 2017. The event is meant to help students and long-term residents of Fort Collins connect and find a sense of community early in the fall semester. The volunteers will encourage neighbors to introduce themselves and exchange contact information. Volunteers in the past have ranged from CSU Athletic Director to the Larimer Humane Society Animal Control Service. Core supporters involved in the effort across the campus and city include members of law enforcement. Police officers from the City of Fort Collins and from CSU join forces to foster positive connections with students and residents of the city. This event encourages positive interactions with campus and city police officers. This event would not be possible without the individuals who volunteer and help introduce Fort Collins as a welcoming community. Rams support Rams and the entire community, Jeannie Ortega, director of Off-Campus Life, said. To volunteer and RSVP for the event, visit ocl.colostate.edu/community-welcome. We look forward to having positive interactions with you when we are out during this event.
---

Find out more at
fcgov.com/westnile
.