Neighborhood News
Fort Collins City Plan: Planning Our Future. Together.
Meaghan Overton | Community Development & Neighborhood Services | bW92ZXJ0b25AZmNnb3YuY29t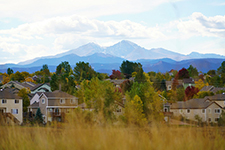 Have you ever thought about what Fort Collins might look and feel like 20 years from now? The latest update to City Plan will be getting underway this summer, and we hope you will help shape the community's vision for Fort Collins! City Plan will address land use, transportation and transit, and many other topics. When adopted by City Council, the new City Plan will be the overarching policy document guiding decisions and public and private development throughout Fort Collins.

What Is City Plan, Anyway?
City Plan is the comprehensive plan for Fort Collins, and is a policy guide for decisions about our future. One of the earliest and most important parts of developing City Plan will be describing a shared community vision - what kind of place do we want Fort Collins to be in 20 years? We will be attending community festivals and events, facilitating public meetings, and providing lots of opportunities to share your thoughts both in person and online at ourcity.fcgov.com/cityplan.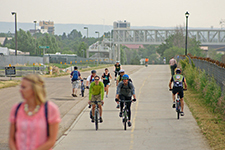 Next, we will create several scenarios that illustrate what the future might look like. How will our transportation system change? Where will people live, work, and play? After facilitating community discussions about the scenarios, we will then develop policies that will help achieve the kind of future the community envisions for Fort Collins.

Have Ideas? Get Involved!
The best future for Fort Collins is one that we all shape together. As we get underway with City Plan this summer, we hope you will share your enthusiasm, time, and ideas with us! Updating City Plan will take about 18-20 months, and your input will be critical. Join the discussion at ourcity.fcgov.com/cityplan!
Beat The Buzz: Stay West Nile Free With the 4 D's
David Young | City Manager's Office | ZHlvdW5nQGZjZ292LmNvbQ==
Make sure to take steps to protect yourself and loved ones from West Nile virus (WNV) this summer with four easy steps known as the 4 D's.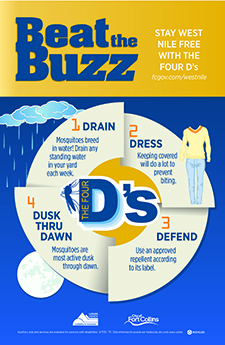 1. Drain
Mosquitoes breed in water! Drain any standing water in your yard each week. Bird baths, clogged gutters and kiddie pools are common breeding sites.
2. Dress
Wear lightweight, long-sleeved shirts and long pants while outdoors. Spray clothing with insect repellent since mosquitoes may bite through clothing.
3. Defend
Apply insect repellent sparingly to exposed skin. Use an approved repellent according to its label.
4. Dawn/Dusk
Limit time spent outdoors at dawn through dusk, when mosquitoes are most active and feeding.
While there are no guarantees that you will not get WNV, using the Four D's helps minimize the risk. To learn more about WNV and how to protect your family visit fcgov.com/westnile.
In case WNV adulticiding occurs, take a moment to sign up for community alerts for WNV spraying at Larimer Emergency Telephone Authority (LETA911) website leta911.org. LETA911, is the Governing Authority for 9-1-1 in Larimer County Colorado. LETA911 provides oversight to 9-1-1, the equipment, and the programs funded by LETA. This includes non-emergency or community alerts for WNV adulticiding. Create an account and under "My Alert Subscriptions" click "Community Alerts" and then check the "Fort Collins | Poudre Fire Authority" box and check "West Nile Virus Spraying" to receive alerts.
Open Streets, June 4, 10 a.m. to 3 p.m.
Nick Heimann | FCMoves | bmhlaW1hbm5AZmNnb3YuY29t
Come Ride the Route and Play in the Street at the first Open Streets event of 2017! Bring your bike, walking shoes, family and friends to Constitution Ave. and Dunbar Ave. from W. Stuart St. to Rossborough Park. You'll find food trucks, live music, local artists and great places to spend a sunny Sunday. To volunteer or get your business or organization involved, contact Nick Heimann at bmhlaW1hbm5AZmNnb3YuY29t or visit www.fcgov.com/openstreets.
Bike to Work Day, June 28, 6:30 a.m. to 9:30 a.m.
Nick Heimann | FCMoves | bmhlaW1hbm5AZmNnb3YuY29t
Celebrate the 30th annual Bike to Work Day, one of Fort Collins' favorite days! Ride your bike to work, or anywhere, and find free breakfast stations located all around Fort Collins. Not quite a regular bicyclist? Break out a bike for the day, and some stations even have bicycle mechanics where you can get a quick tune up. Visit www.fcgov.com/bikemonth for a map of station locations.
Spring Plant Sale at the Gardens on Spring Creek - May 13-14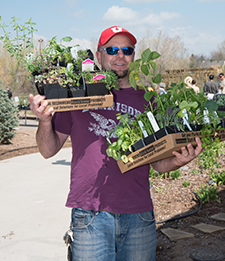 Korrie Johnston | Cultural Services | a2pvaG5zdG9uQGZjZ292LmNvbQ==
It's time to get the garden growing! The Gardens on Spring Creek, 2145 Centre Avenue, presents its Spring Plant Sale on Saturday, May 13 from 9 a.m. to 4 p.m. and on Sunday, May 14 from noon to 5 p.m. This event is offered - rain or shine - in partnership with students from Colorado State University (CSU) and Front Range Community College (FRCC), along with the High Plains Environmental Center (HPEC) and Colorado State University Forest Service. Hundreds of varieties of perennials, annuals, vegetable seedlings, herbs, native plants, ornamental grasses, shrubs, and tree saplings will be offered for sale. Hanging annual baskets will also be available. A complete list of available plants for sale is online for shoppers to plan their shopping in advance. The perennials, vegetables, herbs, and native plants are all non-GMO and neonic-free. To save resources, organizers ask that shoppers bring their own carrying box. Proceeds of the sale support horticulture programs at each participating organization. For more information and to access the plant list, please visit www.fcgov.com/gardens or call (970) 416-2486.
Tell your Neighbors! Help us Plant it Forward
Korrie Johnston | Cultural Services | a2pvaG5zdG9uQGZjZ292LmNvbQ==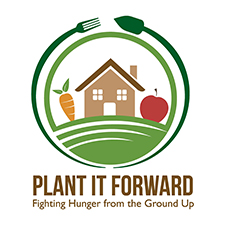 Plant It Forward, a garden produce donation campaign led by the Gardens on Spring Creek, 2145 Centre Ave, and the Food Bank for Larimer County, 1301 Blue Spruce, invites all gardeners to plant an extra row in their gardens this spring to fight hunger in our community. The community's contributions can directly help children, families, and seniors in need of food assistance in Larimer County. In 2016, local gardeners donated over 54,000 pounds of fresh produce. This growing season, program partners aim to raise 65,000 pounds of fresh, locally grown produce. For people living with food insecurity, purchasing healthy, fresh, and nutritious food is often out of reach due to cost. When community members donate the extras from their gardens, the Food Bank for Larimer County can more easily provide healthful options in its direct service pantries, helping the organization reach its goal to distribute 50% of its food as fresh. No donation is too small. Individuals, families, neighborhoods, businesses, churches, and other organizations are encouraged to join the Plant It Forward movement. For more information, please visit www.plantitforwardnoco.org. Sign up for email alerts, receive the latest news, and support hunger-relief in Larimer County.
NoCo Urban Homestead Tour coming - Tickets on sale June 8
Korrie Johnston | Cultural Services | a2pvaG5zdG9uQGZjZ292LmNvbQ==
Fort Collins Nursery is proud to present the 4th annual NoCo Urban Homestead Tour, Saturday, July 22 from 9 am to 3 pm, which will benefit the Gardens on Spring Creek and Loveland Youth Gardeners. Tour goers will be treated to 6 stops on this self-guided tour, three homesteads in Fort Collins and three in Loveland; each integrating unique processes and attractions, such as beekeeping, raising chickens, all-things-edible gardening and season-extending greenhouses. This fun, educational event will show how to incorporate sustainable living into your everyday city lifestyle. Tickets are $15; children 12 and under are admitted free. See the Gardens on Spring Creek website for more information and to purchase tickets: fcgov.com/gardens/programsspecial-events/special-events/noco-urban-homestead-tour
Kites in the Park - Sunday, May 21 (10 a.m. - 3 p.m.)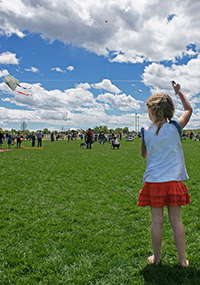 Emily Frare | Recreation | RWZyYXJlQGZjZ292LmNvbQ==
Spring Canyon Community Park
Free shuttles available from Hughes Stadium
Grab your kite and head to the park. The 10th annual Kites in the Park will be May 21 at Spring Canyon Community Park. Thousands of kites will fill the skies. Kite flyers from around the world will bring their battling and dancing kites. You can even decorate your own kites and learn how to battle them. Kite sellers and food trucks add to the fun-filled day. For more information visit: fcgov.com/kites.
Welcome Home - A Salute to Our Vietnam Veterans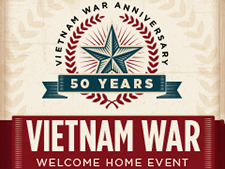 Emily Frare | Recreation | RWZyYXJlQGZjZ292LmNvbQ==
Wednesday, May 24 - Monday, May 29
This year marks the 50th Anniversary of the Vietnam War. A week long reading of the names at the Traveling Vietnam Memorial wall will begin May 24 and include a special recognition event on Saturday. To view the week's schedule of events, visit: http://fcgov.com/recreation/.
Father's Day 5k - Sunday, June 18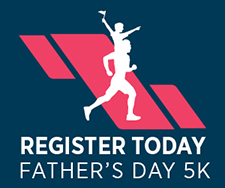 Emily Frare | Recreation | RWZyYXJlQGZjZ292LmNvbQ==
Mountain Avenue in Downtown Fort Collins

What better way to spend time with dad than lacing up your tennis shoes and racing through Old Town Fort Collins. The Father's Day 5k is June 18 and welcomes fathers and their families for individual and team races for father and child. Entries receive a free race shirt, gift bag, and complimentary beer provided by Odell Brewing. Winners receive a signature Father's Day 5k necktie. Early bird registration ends May 19, so sprint to it! For more information and to register, visit fcgov.com/fathersday.
Fort Collins Vibrant Neighborhoods Grant
Emily Allen | Neighborhood Services | ZWFsbGVuQGZjZ292LmNvbQ==
How would $50,000 help make your neighborhood an even greater place to live and work?

New in 2017, the Vibrant Neighborhoods Grant is a progressive and innovative program which offers funds in support of neighborhood projects that are envisioned, developed, and driven by the residents and local stakeholders through a collaborative process.

For more information, visit www.fcgov.com/vng.
Summer Brings Increased Electric and Water Bills for Many Customers
Lisa Gardner | Utilities Customer Connections | TGdhcmRuZXJAZmNnb3YuY29t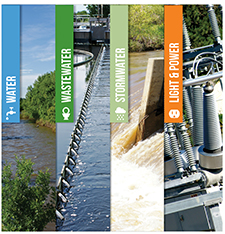 Many Fort Collins Utilities customers have higher electric and water bills during summer months as a result of seasonal and tiered rate structures and increased use of air conditioning and lawn watering.

Tips to Manage Utility Costs:

Use our free, online tool to track daily, weekly and monthly energy and water use and costs, fcgov.com/monitor-my-use. You can set up text alerts, monitor your use remotely and make adjustments to avoid going into the next electric or water pricing tier.
Learn about efficiency programs, rebates and services, fcgov.com/conserves.
Sign up for a free home efficiency audit, fcgov.com/home-efficiency.
Save year-round with efficient lighting, fcgov.com/residential-lighting.
Estimate your electric costs using the online rates calculator, fcgov.com/residential-electric-rates.
Save water through water-wise lawn care, xeriscape and free sprinkler audits, fcgov.com/residential-water-efficiency.
For more information, visit
fcgov.com/residential-rates
, email
dXRpbGl0aWVzQGZjZ292LmNvbQ==
, call 970-212-2900 or V/TDD 711. Commercial rates information is available at
fcgov.com/commercial-rates
.
Free Household Hazardous Waste Collection Event, Saturday, May 20
Lisa Gardner | Utilities Customer Connections | TGdhcmRuZXJAZmNnb3YuY29t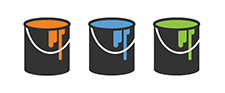 As you are doing your spring cleaning in the next couple weeks, be sure to keep in mind the City's free Household Hazardous Waste Collection Event, May 20, 9 a.m. - 3 p.m., 625 Ninth St. Check out what you can bring - which includes mattresses and box springs (for a fee of $15/each) - and can't bring at www.fcgov.com/hazwaste.
Home Efficiency Assessment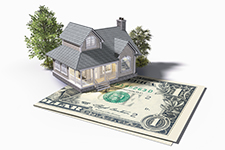 Lisa Gardner | Utilities Customer Connections | TGdhcmRuZXJAZmNnb3YuY29t
Get a jump-start on the heat! Spring is the perfect time to improve your home's comfort and energy efficiency before summer arrives.

Fort Collins Utilities and Efficiency Works have made home efficiency upgrades easier than ever. In addition to the traditional approach, customers can now choose a streamlined path that eliminates the need to interview contractors and spend hours trying to understand complicated bids.

Instead, an Efficiency Works home-performance expert will recommend packages of upgrades that best match your budget and the needs of your home. Efficiency Works also will provide an approved contractor and guarantee standardized pricing on all projects. This removes the need to price shop, as costs are identical among program participants.

Best of all, Efficiency Works will ensure the quality of all completed work.

A discounted home efficiency assessment is available to Fort Collins Utilities customers interested in getting started. The comprehensive assessment normally costs $400, but is now available for only $60.

Call 877-981-1888 to reserve your home efficiency assessment or learn more at fcgov.com/home-efficiency.
Short Term Rentals
Ginny Sawyer | City Manager's Office | Z3Nhd3llckBmY2dvdi5jb20=
On March 31, 2017, the City of Fort Collins began requiring licenses for short term rentals. Short term rentals, or STRs, are those homes or rooms that are rented for less than 30 days that are typically found on on-line platforms like VRBO and Airbnb.

For the past two years there has been a public dialogue informing the creation of this licensing program. Through the effort of five City Council work sessions and many public meetings a licensing scheme has been created.

The City will allow for both Primary and Non-Primary STRs. In a primary STR the owner must live in the house 9 months of the year. STRs will only be allowed in certain parts of the city, determined by zoning, and they will be required to pay sales and lodging tax.

Other notable requirements include providing off-street parking, meeting health and safety standards, and providing local contact information. Licenses will be $150 the first year with a $100 annual renewal. Licenses can only be obtained by the property owner.

STR operators who have been active and have been paying taxes prior to these regulations being enacted will be allowed to apply for a license even if they are in a zone that no longer allows this use. These STR hosts have until June 30, 2017 to apply.

We are not the first community to attempt to balance the needs and desires of our residents regarding this issue. The City will monitor the effectiveness of this licensing program over the next two years and will report back to City Council any gaps, needed adjustments, or successes after that time.

For more information, license application, and maps of allowable areas please visit www.fcgov.com/shorttermrentals or contact Ginny Sawyer at Z3Nhd3llckBmY2dvdi5jb20=.
Follow the Flood - Remember 1997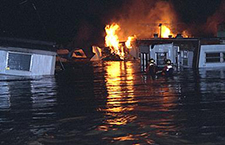 Marsha Hilmes-Robinson | Utilities | bWhpbG1lc3JvYmluc29uQGZjZ292LmNvbQ==
July 28-29

This July marks the 20th anniversary of the 1997 Spring Creek Flood. This flood event was the most devastating and costly disaster in Fort Collins history. Five people died and the community suffered an estimated $200 million in damages.

Remembrance Ceremony - July 28, 6:30 p.m. - 7:30 p.m.

Join us in honoring the victims, first responders, staff and community members that were involved with the Spring Creek Flood.

Educational Family Event - July 29, 10 a.m. - 2 p.m.

The family-friendly, educational event will take place at Spring Creek Park. Activities include hands-on educational booths, bike tours along Spring Creek, walking tours, as well as presentations and demonstrations. There will be food and age appropriate activities designed for you and your family to learn more about flood safety and emergency preparedness.


Summer in the City A Close-up Look at How Local Government Works
Annie Bierbower | Communications & Public Involvement | YWJpZXJib3dlckBmY2dvdi5jb20=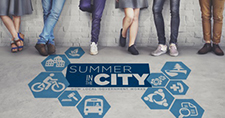 This short term summer camp and service learning program is designed specifically for high school students in partnership with Poudre School District. Students can learn about how their City works, the many career paths available and how to be civically engaged.

How It Works

Who makes decisions for Fort Collins? Plans the streets? Designs the parks? Makes the water so delicious? The answer is we all have a role in these decisions and this is a chance for our future leaders to learn about theirs. High school students will spend quality time with City employees through discussions, activities and tours to learn about career paths and see the many pieces that work together to create a functioning and innovative community.

Students will:
Go on behind-the-scenes tours of City Hall, Police Services, Water Treatment Facilities, and the City's television/production studio and MEET THE MAYOR.
Explore service learning opportunities such as trail maintenance, editing, graffiti abatement, ordinance analysis, and more.
Engage in interactive presentations and exercises with experts from a variety of City departments.
Receive advice and insight into career paths in local government.
Learn about future opportunities such as mentorship and internships.
When: Monday June 12 through Thursday June 15, 9:00 a.m. to 3:00 p.m.
Where: All over your city!
Get more information and apply at
http://www.fcgov.com/cityworks/summerinthecity
This program is not limited to students in the Poudre School District. If you are a member of a private school or home school, please apply using the corresponding application at the website above. For questions please contact Annie Bierbower, Civic Engagement Liaison for the City of Fort Collins at
YWJpZXJib3dlckBmY2dvdi5jb20=
or 970-221-6264.
Meet the New Staff at Neighborhood Services
Sylvia Tatman-Burruss | Neighborhood Services | c3RhdG1hbi1idXJydXNzQGZjZ292LmNvbQ==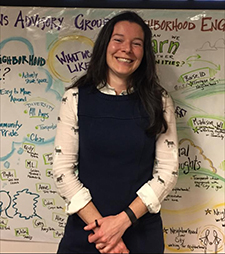 I am so excited to back in Fort Collins after twelve years away. I have had the unique opportunity to live in several communities across the country within that span of time and I have returned because Fort Collins truly is an incredible place to live. There are many factors that contribute to this great community, including diversity of backgrounds, ideas and experiences of those who live here. As the new Development Review Liaison, I am excited to connect with citizens from across the community to better understand what makes your neighborhoods unique. I am always available to answer questions about the Development Review process, questions related to specific developments, or thoughts that you have on improvements that might be made in the future. You can always stay connected to Development Review through our weekly newsletter or browse our process resources to stay informed. If you would like to learn more about the process through a presentation for your neighborhood, please feel free to contact me. I look forward to meeting you!
---
Emily Allen | Neighborhood Services | ZWFsbGVuQGZjZ292LmNvbQ==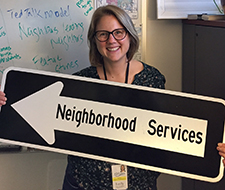 As a Fort Collins neighbor myself, I am truly excited to partner with fellow neighbors across the City! My hope is to find a variety of different ways to work with you all - from Neighborhood Connections and the various grants programs to meeting with you in your homes - I welcome the opportunity to hear more about your neighborhoods and ways in which we can partner! I love this City and I am deeply committed to developing and growing relationships with and between neighbors - together we can continue to make this community even stronger. You will hear from me often on how to get involved - and I want to hear directly from you - please feel free to email or call (970) 224-6047 to setup a time to meet and chat. Thank you! -Emily Allen, Neighborhood Services
---
Additionally, Neighborhood Services would like to welcome Katherine Bailey a2JhaWxleUBmY2dvdi5jb20= and Thomas Fahey dGZhaGV5QGZjZ292LmNvbQ==, new program assistants who will be working with Emily and the Community Liaison, creating and strengthening a variety of programs and services designed to empower you, Fort Collins residents, continuing to make your neighborhood everything you want it to be. We all look forward to your input!