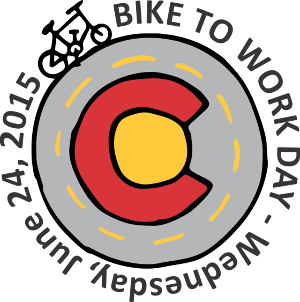 June is Bike Month!
About
Every June, Colorado celebrates Bike Month and here in Fort Collins, we love anything that highlights and promotes people who ride bicycles
Each year on the fourth Wednesday of June, FC Bikes hosts its signature Bike Month event: Bike to Work Day (BTWD). Fort Collins' Bike to Work Day is a biannual event to encourage people to bicycle for transportation, experience the benefits of riding a bike, highlight Fort Collins' extensive bike routes, and demonstrate that bicycling is an easy, fun and healthy means of traveling around the city.
Events
Bike Month Proclamation
Join us on Tuesday, June 2 at 5:30 p.m. to celebrate all things bike in Fort Collins for the official proclamation of June as Bike Month. At City Hall, the Mayor will officially declare June 2015 as Bike Month.
28th Annual Bike to Work Day
Wednesday, June 24 marks the 28th Annual celebration of Bike to Work Day in Fort Collins! Come visit one of many breakfast stations located around the city for free breakfast treats and friendly faces.
Check back here at the beginning of June for a map of breakfast stations and list of business partners.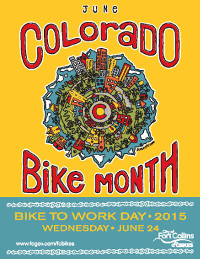 Host a Bike to Work Day Breakfast Station
Bike to Work Day is a staple event in Fort Collins. With over 5,000 participants expected in 2015, it is a great way to engage with a captive community audience. FC Bikes staff help to organize 40 stations along bicycle commuter routes throughout the city, ready to reward those who arrive on two wheels.
Want to know more about what we expect from station hosts? Check out the Breakfast Station Toolkit that includes information on the following:
Organizing a station,
How to promote the event,
Day of logistics, and
Last year's list of stations, including the expected attendance for this year.
Ready to sign up?
Don't delay! The deadline to sign up to be a station host is WEDNESDAY, APRIL 29 @ 5PM.
Past Event Reports
Reel of photos: https://www.flickr.com/photos/fortcollinsgov/sets/72157644959143119/
Contact Us
FC Bikes Program Specialist
Becky Moriarty

970.224.6112
If you are a business interested in being a part of Bike to Work Day, please join our mailing list.