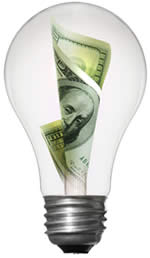 Utility Rebate
Qualifications
Applicants who are 65 or over, OR who are disabled (or have a disabled household member), AND who meet the income requirements can also qualify for a rebate on a portion of the utilities they paid to the City of Fort Collins in 2020. The amount paid on this rebate depends on the types of services provided to your address by the City of Fort Collins. For example, some residences are supplied only electricity, while others receive electricity, waste water, storm water, etc.
Reembolso por Servicios Públicos
Restricciones
Solicitantes que tengan 65 o más años de edad, O que estén discapacitados (o que tengan un miembro del hogar discapacitado), Y quienes cumplen con los requisitos de ingresos también pueden calificar para un reembolso de una porción de los servicios públicos que le pagaron a la Ciudad de Fort Collins en el 2014. La cantidad pagada en este reembolso depende de los tipos de servicios provistos a su dirección por la Ciudad de Fort Collins. Por ejemplo, a algunas residencias sólo se le suministró electricidad, mientras que otras reciben electricidad, alcantarillado, aguas pluviales, etc.