Grocery Rebate Program#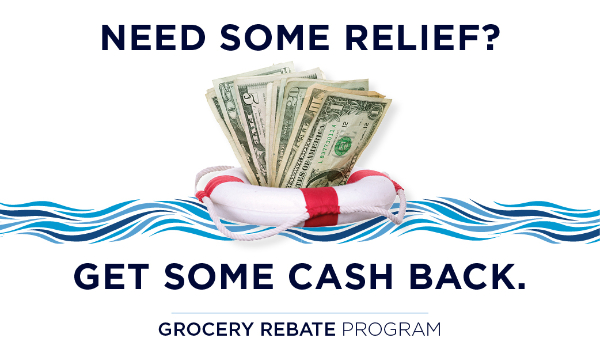 This program is year round. One application per household per calendar year.
Note:
Previous GetFoco recipients must wait till August 1, 2023 to apply online.
To apply please visit getfoco.fcgov.com/
The Grocery Rebate Program is currently welcoming walk-in guests:
Wednesday - Thursday
9:00am - 4:00pm
If you would like to schedule an appointment to meet with staff, please call 970-416-2304 or by email groceryrebates@fcgov.com
Look Up Your Address
Enter your address to determine whether you live inside Fort Collins City Limits and/or the Growth Management Area.
Sales Tax
On

Food Rebate#
Annual household income should not exceed 60% of the area median income for the applicable household size.
Live within the Fort Collins growth management area
Look up your address: If you are uncertain whether or not you live in the growth management area, enter your address here. If the response indicates "This address is inside of the GMA" you are eligible to apply for the food tax rebate.
Sales Tax on Food Rebate for 2023 (2022 tax year) is $76.00 per qualified household member.
Rembolso Del Impuesto
A

La Venta Sobre Alimentos#
Los ingresos anuales no exceden el 60% del promedio de los ingresos del área para el aplicable tamaño de hogar.
Vivir dentro del área de administración de crecimiento de Fort Collins
Si usted no está seguro si usted vive dentro del área de administración de crecimiento (GMA, por sus iniciales en inglés) o no, por favor vaya a la siguiente página web y escriba su dirección. Si la respuesta indica "This address is inside of the GMA" [Esta dirección está dentro del GMA] usted es elegible para solicitar el rembolso del impuesto a la venta sobre alimentos. https://www.fcgov.com/salestax/address-lookup.php
Rembolso del impuesto a la venta sobre alimentos $76.00