On-Duty Natural Areas and Trail Rangers
Seeking Volunteer Ranger Assistants
Are you looking for a way to give back to the outdoors? Are you committed to land stewardship and public enjoyment of natural areas? Do you enjoy the outdoors and talking with others? Are you looking for meaningful volunteer service? Become a Volunteer Ranger Assistant!

Volunteer Ranger Assistants participate in about 20 hours of training. Training topics include the values of natural areas and open lands, basic ecology, managing visitor use, outdoor safety, conflict management and responding to emergency situations. Read the full job description.
Training dates are:
February 19, 2019 6-9 p.m.
February 21, 2019 6-8 p.m.
February 23, 2019 8 a.m. to 3 p.m.
---
Natural Areas Rangers work in partnership with visitors and trail users by encouraging responsible use and informing visitors about the regulations necessary to protect visitor safety and ensure resource protection. While patrolling natural areas and trails, rangers monitor for vandalism and misuse of sites, respond to and assist during emergency situations, communicate information to visitors, and when necessary, issue warnings and/or citations. Rangers are trained as wildland firefighters, wilderness first responders, and have extensive training in resource education, search and rescue, ice & swift water rescue, and other ranger skills. The Natural Areas Department has seven full time rangers including a lead ranger.
---
Happy 20th Anniversary Rangers!
Ranger Kristin Powell has seen a lot of change in Fort Collins. She remembers when there were just a handful of natural areas, she carried a mobile phone as big as a box of tissues, and her main enforcement concern was dogs off-leash. Powell was one of the original rangers hired by the City of Fort Collins Natural Areas Department twenty years ago. A polaroid picture (it was before digital) shows her smiling in front of a sign about the city's new "World Wide Web Site" with clip art of a bulky computer. Over the years, Powell learned that "being a ranger is so much more than just law enforcement. Rangers should be approachable, helpful and guide visitors to enjoy natural areas as well as understand the rules and regulations. Our emphasis on being out-and-about on bikes or hiking on the same trails as visitors carries through to todays' patrols. From those innocent beginnings, I never would have expected to be here, 20 years later, with issues that are much more serious," she related.
---
Visitor Services
Gate attendants at Soapstone Prairie and Gateway Natural Area work with rangers and provide visitor services.
---
Mission
The mission of the Ranger Program is to provide a safe, peaceful, and enjoyable environment for all natural area visitors and trail users, while helping to ensure the protection of natural and cultural resources.
---
History
In 1997, with the encouragement of the City's Natural Resources Advisory Board, Parks and Recreation Advisory Board, and volunteer Master Naturalists Program, the Natural Resources Department hired its first 2 Natural Areas and Trails Rangers. The staff has expanded to accommodate greatly increased visitor use and to patrol new natural area acquisitions.
---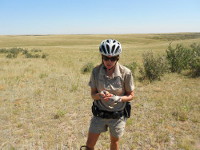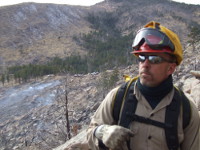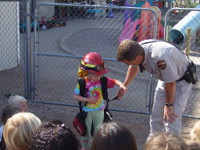 ---
Patrol natural areas and recreational trails to ensure user safety and the protection of natural resources.
Enforce City of Fort Collins municipal code and regulations in natural areas and on recreational trails.
Communicate with local police officials to implement crime prevention strategies in natural areas.
Respond to and mitigate visitor use conflicts by employing conflict resolution techniques.
Assist in the investigation of crimes in natural areas and along the trails, at the request of local police.
Educate visitors on recreational uses, outdoor safety, and ecological values of natural areas.
Maintain daily observation records of activities and incident reports.
Recruit, train and oversee Volunteer Ranger Assistants.
Testify in court in support of summonses issued.
Participate in site management activities as necessary, including trail management, routine maintenance of fences, gates, signs, and kiosks, and other duties as assigned.
Participate in wildfire control and assist with prescribed burning as necessary.
Monitors trail conditions and conduct surveys related to wildlife, visitor use, or other.
Speak to various citizen groups about the importance of natural areas and the role of the ranger program in the management of natural areas.
Respond to and assist during emergency situations.
---