Human Relations Award#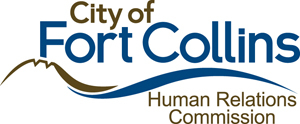 Sponsored by: The Fort Collins Human Relations Commission
About the Award
For over two decades, the Human Relations Awards have recognized individuals and organizations in our community that work to advance diversity, equity and inclusion. These awards and the work they honor take on greater significance as our community continues to navigate the extraordinary challenges of an ongoing global pandemic and the social inequities it compounds.
These annual awards recognize work in the following categories:
Public Service Personnel Award (individual or work team who works in a public service arena such as healthcare, education, social services, transportation, libraries, or others.)
Individual Award
Youth Award (18 & younger)
Organization (non-profit and for-profit)
Nominations for the 2021 Awards must be received by Sunday, October 24, 2021. See below for more information.
2021 HRC Award Recipients#