Transformer Cabinet Murals#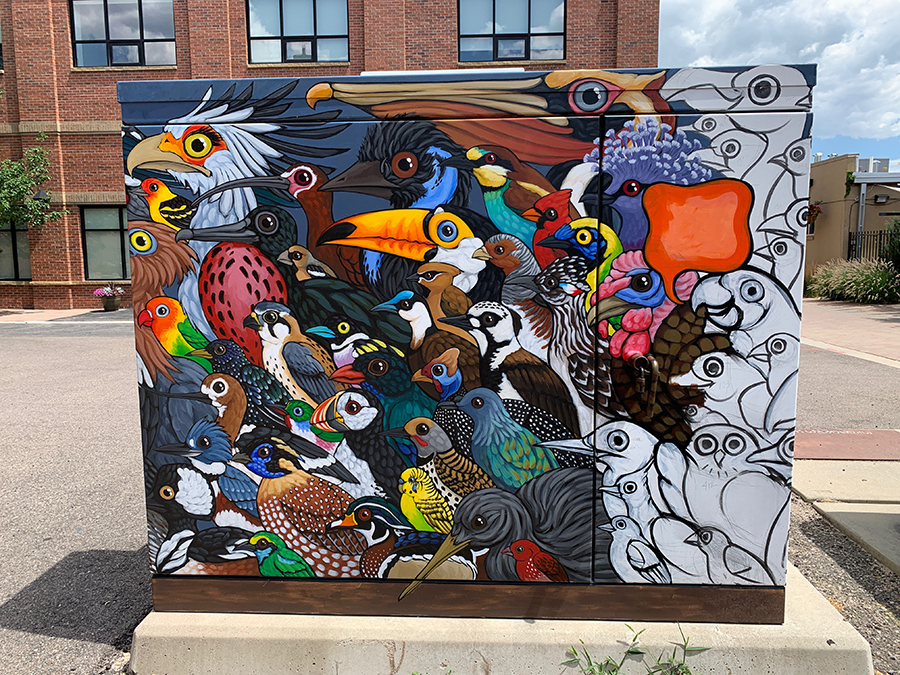 BirdsEye mural in progress by Ren Burke, 2020.
The Transformer Cabinet Mural Project was started in 2004 as a collaboration between the City of Fort Collins Art in Public Places Program and Utilities Light and Power. Serving as a graffiti abatement program, the murals help lower maintenance costs while adding bright colorful art in unexpected places. The program also helps keep the investment local by utilizing local artists and non-profit groups to paint the cabinets. Since the start of the program, 377 transformer cabinets have been transformed into works of art.