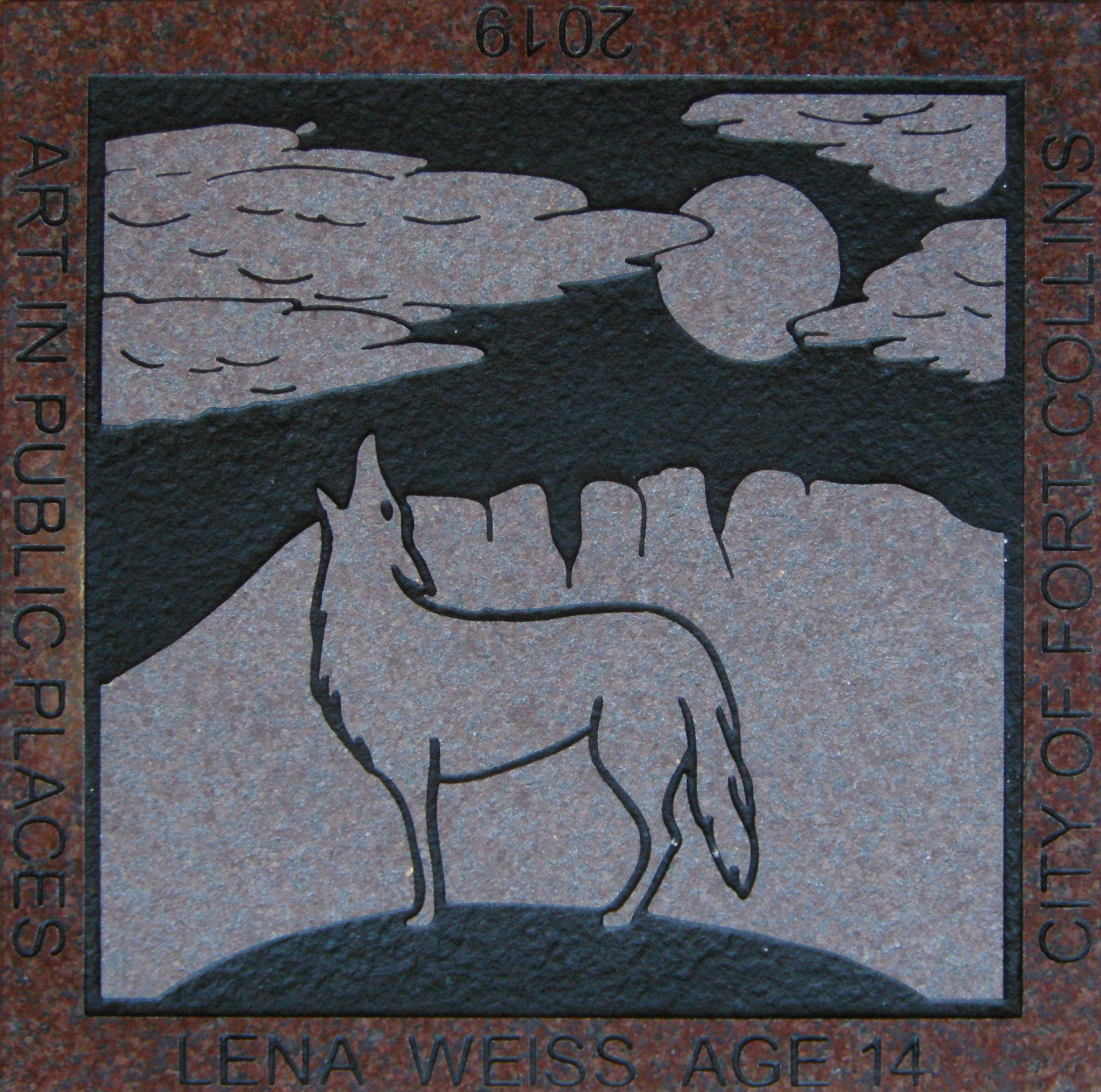 Artwork by Lena Weiss, age 14
Completed in 2019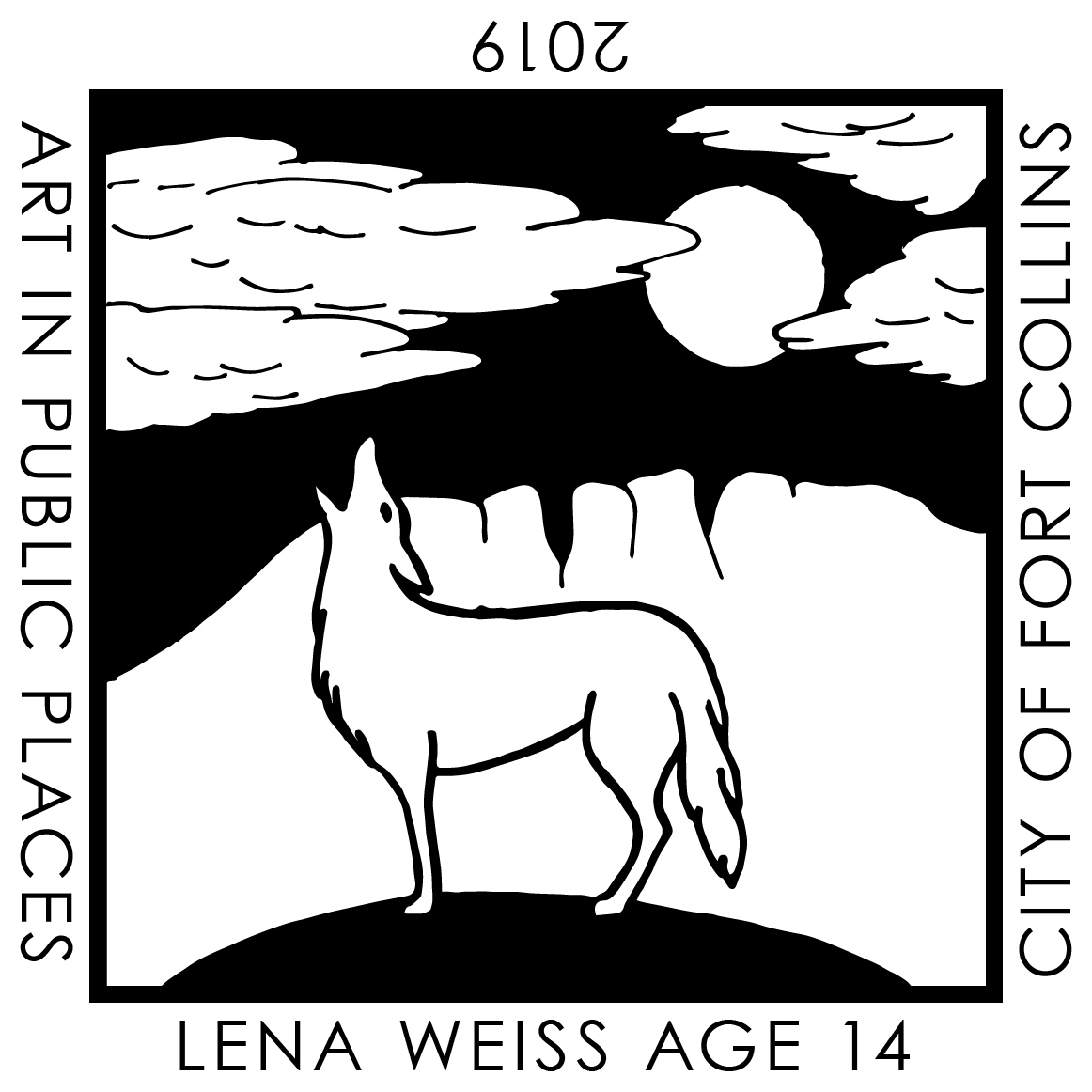 Now Accepting 2023 Designs#
The City of Fort Collins Art in Public Places (APP) Program is requesting designs from artists aged 3 to 18 years old. The drawings will be sandblasted into 16" × 16" granite pavers and incorporated into the City's streetscape. Artists whose designs have been selected by the committee will be awarded $50. Deadline: April 4, 2023 by 5:00.
Since 2002, The City of Fort Collins Art in Public Places Program Pedestrian Paver Project has been working with the City's Engineering and Streets Departments to incorporate granite pavers with drawings by youth community members aged 3 to 18 years into City sidewalks.
The designs are selected through an open call process and each young artist receives an honorarium for their work. The designs are then sandblasted into granite pavers and the pavers are placed throughout Fort Collins during sidewalk improvements. Roughly 15 drawings are selected from about 200–450 entries a year.